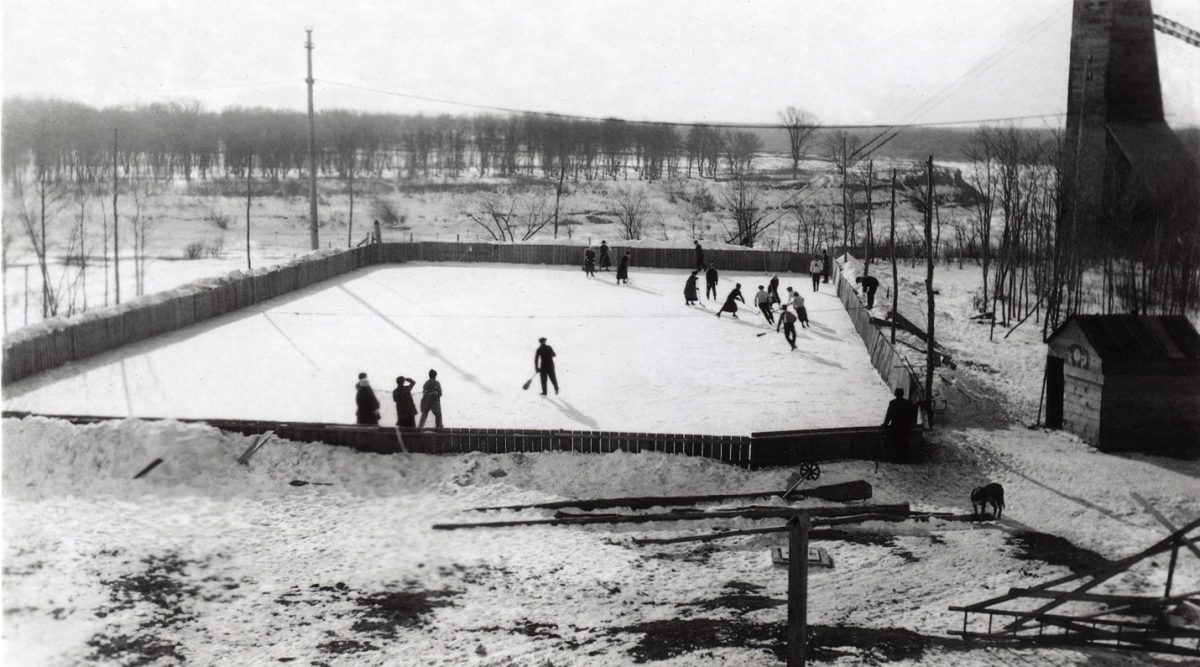 Lost campus: a virtual tour of forgotten spaces and places at the University of Manitoba
Discover UM history through this unique virtual tour
March 18, 2022 —
When UM alumni return to the campus, they often remark on how much has changed since their student days. Over the years, many spaces and places on campus have come and gone. Some are remembered by past generations of students and staff, but many others now lie beyond living memory.
To bring these lost places back to light and introduce them to new generations, I created a virtual tour of some of the UM sites in Google Earth.
The UM historical virtual tour covers the old UM Broadway campus and the Bannatyne and Fort Garry campuses. It is by no means a comprehensive list of lost places at the university—most of the locations were chosen for interest or intrigue. A number of interesting places could not be included for lack of images or information.
The idea for a historical tour first came about in 2019 in a discussion between former UM archivist Shelley Sweeney and me. We recognized that while the university offers present-day tours, many people are interested in the history of the university. The concept of a virtual tour became particularly relevant due to the COVID pandemic.
Since I've always been fascinated by "lost places," I decided to narrow the focus to spaces and places that once existed on campus that have now disappeared.
An online virtual tour definitely has its advantages, accessibility being one. People who are unable to visit the campus can easily view and explore our history from the comfort of their home.
Archives & Special Collections was instrumental in helping to find images of the lost places described in the tour.
As David Lowe once wrote in Lost Chicago, a book about lost landmarks in that city, "I could not save them in their concrete form, but I was determined that somehow I would preserve their spirit." Echoing Lowe's sentiment, I hope that this virtual tour will, in some small way, preserve the spirit of spaces and places that have vanished at the University of Manitoba.
Browser tips for viewing: It is recommended to use the Google Chrome browser to view the tour. Firefox, Microsoft Edge, or Opera browsers will work, but will display the message, "You are currently running an experimental version of Earth," which should be dismissed before proceeding. The Safari browser is not supported by the web version of Google Earth.
Visit Lost Campus: A Virtual Tour of Forgotten Spaces and Places at the University of Manitoba
Wayne Chan [BSc/93, BA/00] is a research computer analyst with the Centre for Earth Observation Science at the University of Manitoba. He holds degrees in computer science and geography, and has an avid interest in local history. He is also an award-winning writer whose work has appeared in local and national publications. In 2016, he published Manitoba at Christmas: Holiday Memories in the Keystone Province.
For more on campus history, visit the University of Manitoba Archives website , their University of Manitoba History page, and view digitized records on UM Digital Collections.
Do you remember any places or spaces on campus that are not included in this tour? Please contact the archives directly: archives [at] umanitoba [dot] ca. We would love to hear from you!