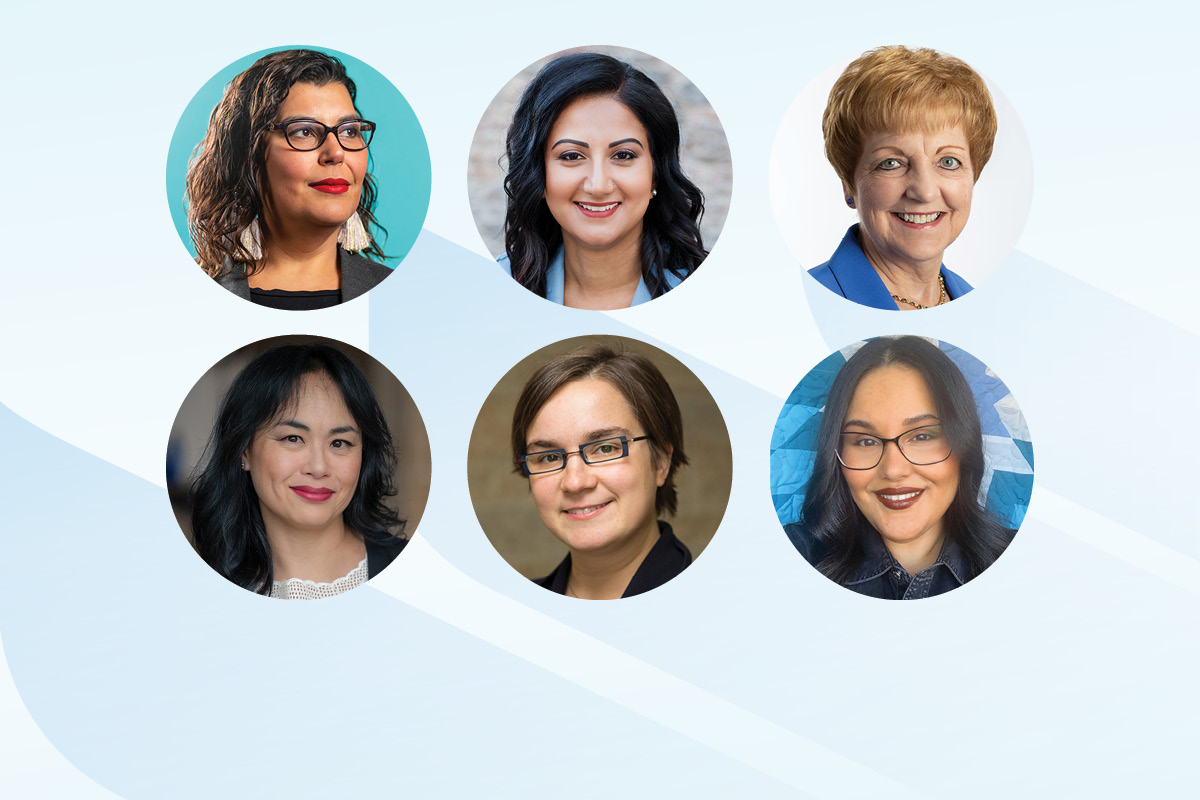 Six UM leaders among most powerful women in Canada
October 19, 2022 —
Six women in the UM community have been named among Canada's Top 100 Most Powerful Women in 2022, by Women's Executive Network (WXN). WXN will celebrate each 2022 winner in person at its 20th annual Top 100 Awards Gala, hosted at the Fairmont Royal York Toronto on November 17.
"We are fortunate at UM for the inspiring achievements of these six women," said Mario Pinto, vice-president (research and international). "These honourees have already made transformational impacts in our province and around the globe. The example set by their leadership is fundamental in transforming the learning environment at UM to prepare a new generation of ethically literate students."
Read about these inspiring and accomplished women:
Launched in 2003, WXN is Canada's national organization that propels and celebrates the advancement of women at all levels, in all sectors and of all ages. The winners range from rising stars to top of their fields to advocates to champions for others to community leaders to teachers and students.
"This year's winners truly inspire us in the way they lead from a place of truth. They make Canada a better place by unabashedly following their passions and purposes without apologies, excuses or hesitation," said Sherri Stevens, Owner and CEO of WXN. "Their bravery, grit, focus and strength shine not only in their own accomplishments, but also in the way they show future generations what's possible."
These six winners join 27 previous UM recipients named Canada's Most Powerful Women: Top 100 since the awards began.