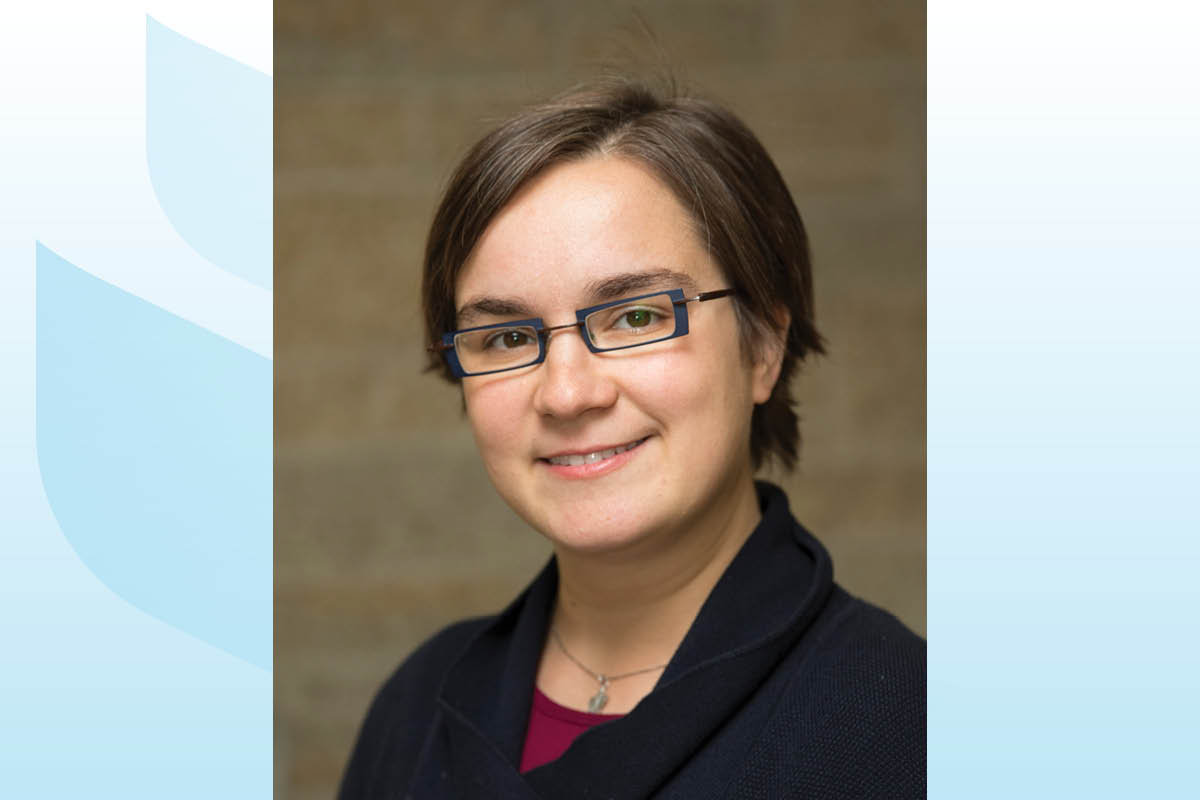 Canada's Top 100 Most Powerful Women: Sabine Kuss
UM researcher studying Bioanalytics and Electrochemical Sensing named among Canada's Top 100 Most Powerful Women
October 19, 2022 —
Assistant professor Sabine Kuss was on sabbatical in Germany—the country that marked the start of her journey in the sciences—when she received the news that she was named a Canada's Most Powerful Women: Top 100 Award Winner in the Emerging Leaders category.
"The email reached me quite late at night because of the time difference," she laughs. "It's a big honour. My team has been quite successful, and I was happy this was recognized."
Kuss began her career in the sciences in the University of Technology Dresden's biology program. "It went well, but I didn't feel the passion. I was interested in many things—microbiology, genetics—but didn't understand how to make a contribution on a larger scale," she says.
While traveling across Canada, she took on an internship at the Université du Québec à Montréal, where she completed her master's in biochemistry and first explored the combination of biology and electrochemistry.
"It gave me the tools and freedom to explore nature and come up with solutions from a completely different angle, and that sparked the passion to understand where I belong in the sciences," she says. "I'm proud to be part of this innovative group of scientists who apply electrochemistry to biological systems."
After her post-doc at the University of Oxford, she returned to Canada, where she now works with her research team in the University of Manitoba's department of chemistry. Her Laboratory for Bioanalytics and Electrochemical Sensing at UM is currently working on significant biomedical programs: one identifies which drugs are most effective for an individual patient and the other is finding ways to interfere with—and potentially stop—the progression of cancer. A third project detects mycotoxins in Canadian grain, which has significant benefits not only for Canadian agriculture but also for others across the world.
"These are three examples of applications of electrochemistry and how it can have a significant impact on peoples' lives, as well as on the Canadian economy. Being able to conduct impactful research is very rewarding," says Kuss, recipient of a Terry G. Falconer Memorial Rh Institute Foundation Emerging Researcher Award in 2021. "I'm so proud of my students and postdocs. We've made fantastic progress and are now recognized internationally by other main players in the field."
Two of the key attributes required to achieve success in this field, she says, are resilience and perseverance.
"What we, as researchers, experience 98 per cent of the time is failure. Experiments don't work all the time. We submit unsuccessful grant applications. It's the two per cent of positive feedback that we need to focus on to stay positive. If people get discouraged too easily by failure, they will not succeed in this field."
She cites working with her team as a highlight of her job, and she strives to understand each individual student to help them achieve their goals, as well as find their place in the sciences. "It's not about telling people what to do—it's about understanding what makes a person the most productive they can be. Different people require different leadership [styles].
"What is especially rewarding is to see students succeed and to help the next generation of students grow," she continues. "Awards like the Top 100 Women are an acknowledgment of how we work as a team and the progress we've made. We couldn't do it as well if UM wasn't such a nurturing, supportive environment."