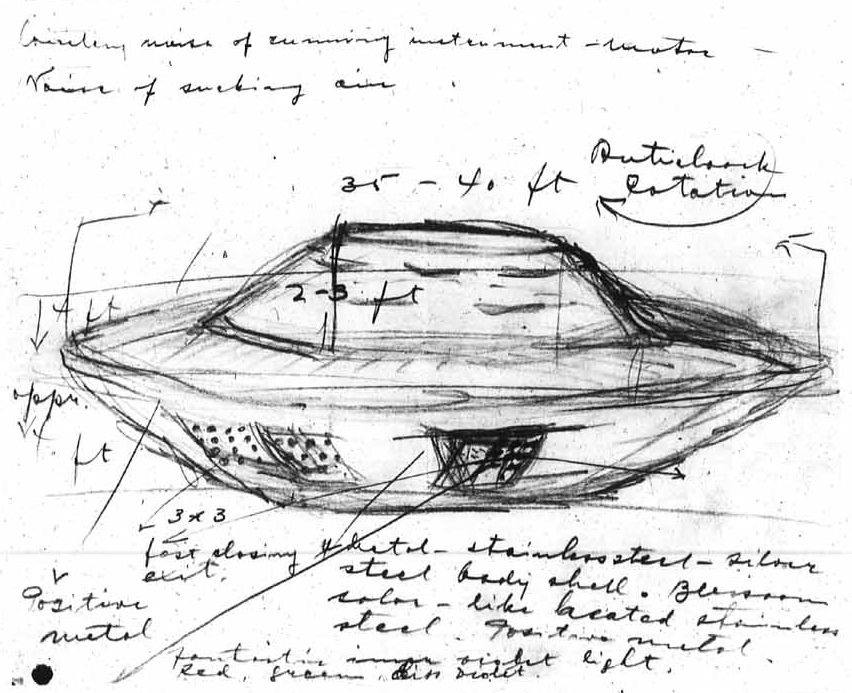 The Falcon Lake UFO Files
October 31, 2019 —
On May 20, 1967, something happened in the wilderness around Falcon Lake, Manitoba, that has never been adequately explained. Stefan Michalak, an amateur geologist who liked to prospect in the wilderness around Falcon Lake, said he had been examining a quartz vein about noon that day when he was startled by geese suddenly agitated by something nearby. He said he looked up to see two saucer-shaped flying objects overhead, one of which descended and appeared to land about 45 metres away. He spent the next half-hour sketching the object then got brave enough to walk towards it. However, the object took off suddenly with a blast of hot gas, burning Michalak in the process. Later, radioactive debris was found at the site by military and RCMP investigators. Neither the RCMP nor the Canadian Forces were able to explain the event.
Chris Rutkowski (BSc/83, MEd/92), a prominent Canadian ufologist, will give a talk about this remarkable incident on November 7, 2019, at 7:00 pm, in Archives & Special Collections.
Rutkowski will be joined by Stefan's son Stan Michalak, who was nine years old when his dad had this encounter. During the event, for the first time ever, Stefan's shirt and hat that were burned during the event will be on public display.
The talk and presentation mark Rutkowski's donation to University of Manitoba Archives & Special Collections of his extensive personal collection and files on this case and other UFO sightings and related phenomena from across Canada. These include more than 20,000 separate UFO reports filed with various agencies since 1989, almost 10,000 Canadian government UFO documents, plus more than 1,000 books from Rutkowski's personal library on UFOs and related phenomena. Rutkowski's files on the Falcon Lake case will be part of this collection.
Rutkowski began investigating UFO sightings, researching and collecting materials in 1975, and since then has written and published about his studies and views on unusual phenomena. To date he has published 10 books on UFOs and related subject matter, focusing on the Canadian experience.
His voluminous collection of photos, research notes, reports, publications, ufozines, and other documents will be available to the public for the first time. Others can now re-examine firsthand accounts of these mysterious happenings, including where, when and how often these reports have been made.
"This unique and intriguing historical collection will greatly add to our understanding of the study of UFOs, and will attract students and researchers to study these phenomena for a whole range of reasons," says Shelley Sweeney, head, Archives & Special Collections. "It complements our extensive collection of psychical research and spiritualist archives and puts Winnipeg on the map as the preeminent destination for the study of the paranormal."
During this event, Archives will also be launching a crowdfunding project to support the digitization and maintenance of Rutkowski's collection, titled the UFOs in Canada Archival Fund. If you are interested in participating in this fund you may read more about it here.