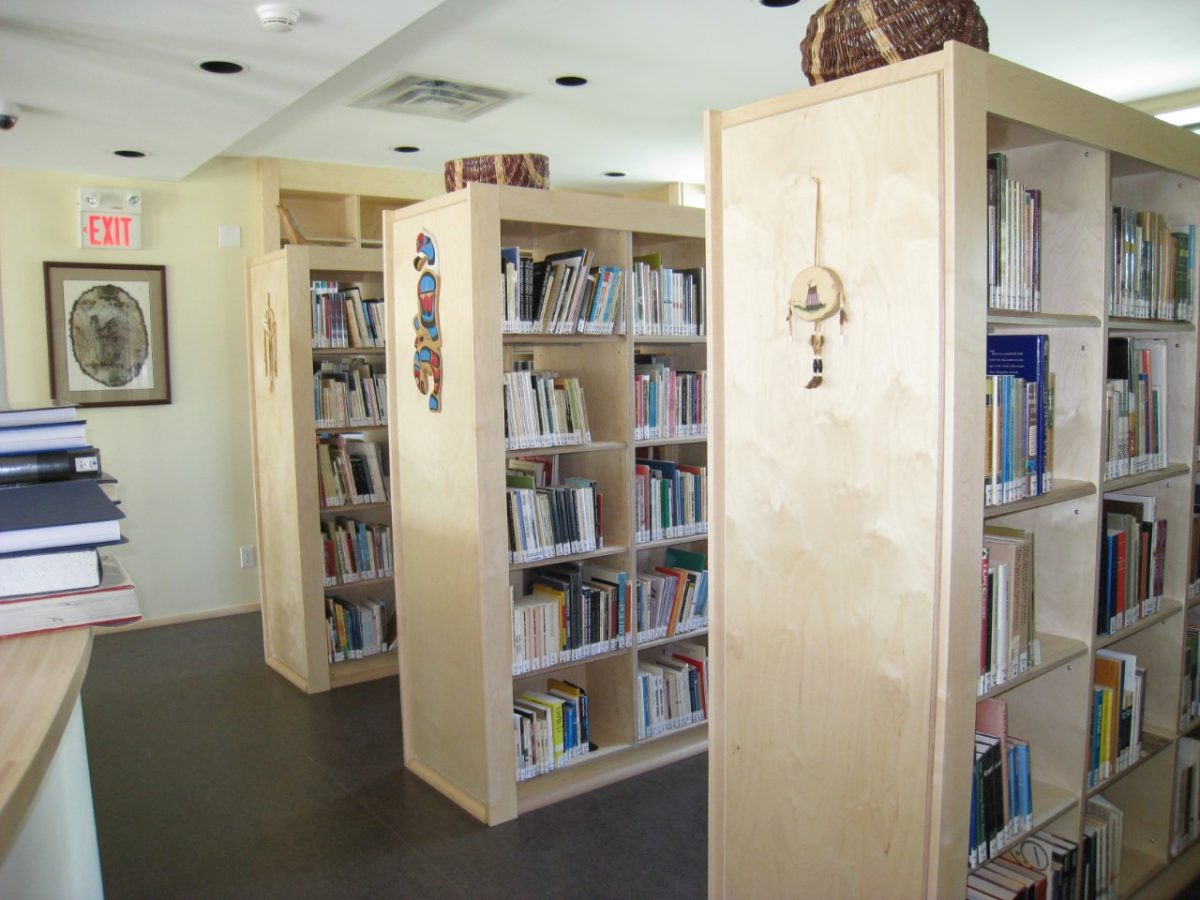 Linguistics alumna says recognizing Indigenous Languages Day is crucial to our histories
March 29, 2021 —
Learning Ojibwe became a priority for Anna Parenteau [B.A.(Adv.)/08] since her high school years. Originally from the Roseau River Anishinabe First Nation, Parenteau says her grandmother was a language teacher and her step-mother was a language advocate during her upbringing.
"I never particularly liked English and grammar, but learning my language was always at the back of my mind," she says.
In the early years of her undergraduate degree at the University of Manitoba, Parenteau made the decision to change her major to linguistics and graduated in 2008. Currently, she is the office manager at the Manitoba Indigenous Cultural Education Centre (MICEC), working towards making Indigenous languages more accessible to learners. UM Today spoke with Parenteau to discuss the importance of recognizing Indigenous languages on National Indigenous Languages Day on March 31 and every day.
UM Today: Tell us about what led you to change your major to linguistics.
Anna Parenteau: Originally, I started off interested in the sciences, particularly in math and physics because I've always liked math. But language was always in the back of my mind. I took a linguistics intro course, and I knew immediately it was where I was meant to be. I changed my major to linguistics and minored in Ojibwe. I was fortunate enough to take an Ojibwe literature course taught by the late Renate Eigenbrod.
How did you get into your line of work?
It just happened that the MICEC was posting for a library technician. I had no formal library training, but as a student and a researcher with some minor training in database management, I got the job. The non-profit world needs support in so many areas, so with my background in linguistics, I was able to extend what is now my current position. My linguistics degree has really helped with the language-side of things at the centre. For example, right now we are working on an Indigenous Languages Component project, and many other language projects are in the works.

When I was in university, I wasn't sure where I'd land with my career. There are hardly job postings for linguists, so I figured I would be working in academia. But it worked out for me to be where I am and do a job that I love to be a part of.
Why is it important to recognize Indigenous languages as a national day of recognition?
It's important because language, in general, is part of our cultural identity — especially here in Canada. It is important for every Canadian to recognize Indigenous languages because it's a core part of our history. Indigenous Peoples make up a large part of who Canada is. I think for Indigenous Peoples, it's so important because of colonization and what has been taken away from us. We are trying to hold onto that and revitalize languages to help us and our children to know who we are. Language is a huge part of that identification process. In order for Indigenous people to heal, or take back what was taken from us, we need to find that again.
How have you seen Indigenous languages grow, or be revitalized?
I have been really lucky to see it firsthand. I am able to work with the community directly, and honestly, it's the most rewarding part of my job to see people increase their fluency and gain confidence within their own speaking ability. One of the things that we have done at the centre was host a weekly language table so people could practice speaking to one another. Meeting people who come to the centre to learn the language and learn their culture is really the most rewarding part of my job. To see their growth is really inspiring. I feel privileged to be a part of that.
When we are able to gather again, MICEC welcomes anyone to come and check out our library with over 14,000 resources, as we have a large collection of Indigenous languages. The language tables will reopen again too.
What are some ways people can plug into Indigenous language revitalization?
Wherever you are, learning about the Indigenous people in your area and learning a bit of the language is key. Learning things like greetings and how to say 'thank you' is a way to normalize languages of the nations of where you live. It doesn't have to be uncomfortable. There must be spaces where people feel comfortable speaking the language.
You can follow the MICEC on Facebook for virtual programming and events.