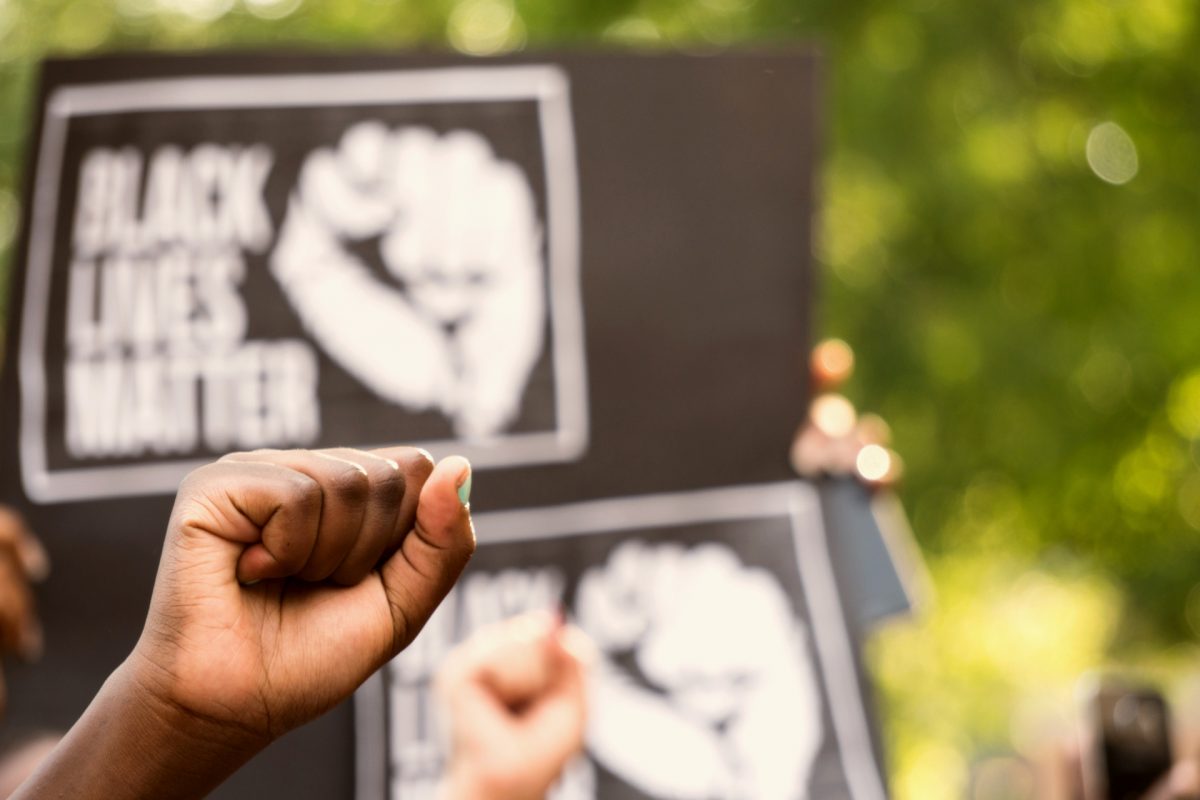 February is Black History Month
Reflect and celebrate with these events at UM
February 1, 2023 —
February is Black History Month in Canada, a time to increase awareness of the issues and difficulties that have been historically faced, and continue to be faced, by Black people and communities, while honouring the achievements of Black people in Canada and around the world.
"Black History Month is a time to reflect and celebrate," says Leisha Strachan, co-chair of UM Black Alliance, or UMBA, officially formed in 2019 and which addresses challenges and honours the important history, people and experiences of UM's Black communities.
Strachan, who is also a professor and associate dean in the Faculty of Kinesiology and Recreation Studies, says that not everything can be covered in one month — but "we can bring awareness to issues and concerns within our community, and after this reflection, it is then our collective responsibility to continue these conversations for the next 11 months."
Throughout February, we'll be highlighting some related stories and resources, along with Black History Month events taking place at UM and beyond. If you have an event, story, group or resource to promote or include, please let us know through this 'submit a story' form!
Black History Month events
Also see the Black History Manitoba February 2023 events calendar
and How to celebrate Black History Month 2023 in Manitoba (CBC Manitoba)
UM Black History Month keynote and panel event
We signed the Scarborough Charter – Now what?
Feb. 15, 7:00 to 9:00 p.m.
Online (Zoom) – register now
Event date has passed.
UM Black Alliance invites all students, faculty, staff, alumni and the community at large and beyond to attend this UM Black History Month event taking place on the evening of Feb. 15.
This event features a keynote and special address by guest speakers, along with an update by UM President and a panel discussion.
Keynote: Dr. Barrington Walker, Associate Vice-President, Equity, Diversity and Inclusion, and a professor of history at Wilfrid Laurier University.
Special Address: Dr. Wisdom Tetty, Vice-President, University of Toronto, and Principal, University of Scarborough Charter Steering Committee
Update on UM's commitment to the Scarborough Charter by Dr. Michael Benarroch, President and Vice-Chancellor
Panel Discussion – Reflections on the Charter moderated by Dr. Warren Clarke, Assistant Professor, Anthropology, with Naomi Andrew, Vice-President (Administration), UM, Orinthia Babb, journalist, UM Alumni and Valerie Williams, Director, Equity, Diversity & Inclusion, Rady Faculty of Health Sciences.
UM Black History Month keynote and panel event, Feb. 15, 7:00 to 9:00 p.m. on Zoom
Anti-Black racism: A mental health concern
An in-person and online event
Feb. 22, 6:00 to 8:00 p.m.
At the Canadian Museum for Human Rights 85 Israel Asper Way Winnipeg (The Forks)
Register for the event on Eventbrite.
Read 'It's not just a moment' to learn more about the effects of anti-Black racism
Panelists
Emmanuella Shaibu, Grade 11 student, Fort Richmond Collegiate
Mandela Kuet, Executive Director, Hoodfams
Louise Simbandumwe, Co-Director, Seed Winnipeg
Abdikleir Ahmed, Executive Director, Aurora Family Therapy Centre
Ramatoulaye Cherif, President, Parents Against Racism
Moderated by Dr. Warren Clarke, assistant professor of anthropology at UM, and founder of The Afro-Caribbean Mentorship Program and the Barbershop Talk Series: Black Men & Misconceptions.
The Afro-Caribbean Mentorship Program (ACMP) and the University of Manitoba Black Alliance (UMBA) will be hosting this event focused on bringing awareness to addressing mental health concerns in our Black community.
Addressing mental health concerns requires an intentional understanding that many prescriptions for healing Black Canadians are entrenched in white ideology that remains anti-Black, causing misdiagnosis to solve the many issues among Black people.
The Winnipeg-based initiative will focus on two main approaches: Recognizing Black people's trauma and discussing mental health in the Black Community, and seeking meaningful help to address trauma.
The Black Café
February 25, 1:00 to 3:00 p.m.
at TableSpace co. 196 Osborne Street
A networking event which intends to connect students with a mentor in a field of their interest and allow Black students to develop beneficial social networks. This event will gather mentors and interested students to discuss personal experiences, learn about potential career opportunities and inspire the Black student body to pursue their academic interests and aspirations.
This will be the first annual event of The Black Student Empowerment Society [BSES) and co-chair El-Shaddai Nyakiir says, "We are incredibly excited to connect Black students with Black professionals and foster relations that will assist the next generation of Black leaders to excel within their field of choice."
Further information regarding event details can be found on their instagram page @theblacksociety.um in the upcoming week.
Coming up on Mar. 9: Eternity Martis
Mark your calendar and pick up the book in preparation for the free public event featuring Eternity Martis on Mar. 9 from 3 to 5 p.m. at the Investors Group Athletic Centre (IGAC), open to UM students, faculty and staff, as well as the community at large.
Martis is an award-winning journalist and an assistant professor in the School of Journalism at the Toronto Metropolitan University, as well as the award-winning author of They Said This Would Be Fun: Race, Campus Life, and Growing Up.
'Recognizing Anti-Black Racism' survey
The 'Recognizing Anti-Black Racism' survey is open to all UM students, staff and faculty, and the data collected will serve to specifically challenge anti-Black racism. This voluntary survey will also gather information to assist in the creation of pro-social and inclusive yearly programming by the University of Manitoba Black Alliance, or UMBA.
UMBA is an alliance of Black students, alumni, staff and faculty that fosters Black spaces and connections, as well as active communication between alumni, faculty, staff, students and the greater University of Manitoba's (UM) community through multiple engagement platforms.
Stories and resources for Black History Month
UM endorses the Scarborough Charter to address anti-Black racism and foster Black inclusion
'It's not just a moment': The mental health effects of anti-Black racism
Amplifying Black voices and creating a unique legacy; shining a new light on UM Black Alliance (UMBA)
Mentoring and fostering Black spaces and connections; UMBA and Black student groups at UM
Slavery as part of Canadian history, UM archival research by Anne Lindsay
An Entrepreneur's Journey: Ogo Okwumabua, do "something that touches the community you're in and makes it move forward"
Inspiring a generation: FKRM prof and associate dean Leisha Strachan named one of 100 Accomplished Black Canadian (ABC) Women 2022
Resources
Canadian Black history (BHMWinnipeg)
Black history and human rights (Canadian Human Rights Museum)
Being Black in the Prairies (CBC Interactives / Omayra Issa & Ify Chiwetelu)
Being Black in Canada (CBC)
Black History Month (Government of Canada)
Anti-racism at UM
As President Bennaroch recently stated, we need to reaffirm our ideals in the fight against racism and hatred in all their forms, including antisemitism, ableism, anti-2SLGBTQIA+ hate, anti-Black, anti-Indigenous and other forms of racism.
UM's Anti-Racism website — learn about the steps we're taking to ensure UM is a place where everyone has the opportunity to thrive.
UM's Anti-Racism Task Force was formed in February 2022, led by Naomi Andrew, Vice-President (Administration), and Catherine Cook, Vice-President (Indigenous), and working with Tina Chen, Executive Lead (Equity, Diversity, and Inclusion).
In August 2020, UM's Rady Faculty of Health Sciences passed the first anti-racism policy of any faculty or post-secondary institution in Canada, developed with the faculty's Office of Equity, Diversity and Inclusion anti-racism working group.
There's more: Black Flourishing projects and events
Tina Chen, Executive Lead, UM-EDI, notes that Black History Month is a time for celebrating the diverse achievement and contributions of Black Canadians and Black communities — the objective of the recent Promoting Black Flourishing Fund.
She says, "At UM, we recognise the diversity of Black life and are committed to supporting Black-led initiatives for Black flourishing. It's exciting to see seven projects funding through the Promoting Black Flourishing Fund, projects that will enrich UM by centering Black experience."
Here is the list of the 2023 funded projects — more information to come soon.
Promoting Black Flourishing Fund – 2023 projects
University of Manitoba Black Alliance – annual Black History Month Event "We Have Signed the Scarborough Charter – Now What?" to be held Feb. 15, 2023
Black Student Empowerment Society – AfroBeats Night, Jan. 5, 2023
UMBA & Black Student Empowerment Society – The Black Café
East African Student Support Initiative (organiser: Albert Kandie)
Coalition of UM Black Students for Black-created visual art exhibition
Love & Rebellion: a spoken word poetry production by Cheta D. Akaluka and Boma Okorosaye-Orubite
Black Studies Collection – Phase 1, in conjunction with UM Libraries