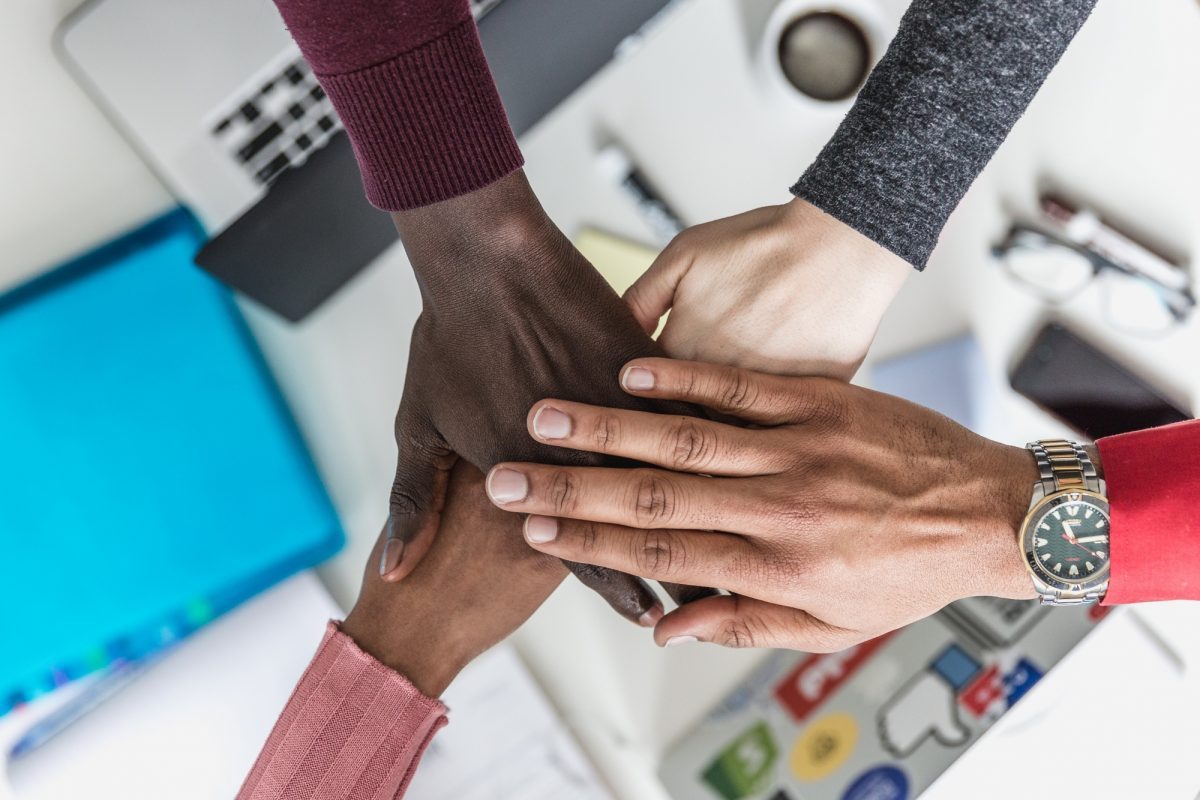 Disruption of all Forms of Racism policy approved
September 1, 2020 —
A message from Dr. Brian Postl, Dean and Vice-Provost, Rady Faculty of Health Sciences.
I am proud to announce that on Tuesday, August 25, 2020, the Rady Faculty of Health Sciences' Faculty Executive Council (FEC) approved the RFHS Disruption of all Forms of Racism policy, the first anti-racism policy to be passed by any faculty or post-secondary institution in Canada.
As a faculty, we have an opportunity at this important juncture in our history to not only be leaders standing against racism but to be disruptors. Each of us needs to recognize existing racism within our faculty and to take responsibility to eliminate all forms of racism, to promote safe work and learning environments free of racism, and to intervene when witnessing any racism.
The Disruption of all Forms of Racism policy was developed by the Rady Faculty's Office of Equity, Diversity and Inclusion (EDI) anti-racism working group, under the leadership of Vice-Dean (Indigenous) Dr. Marcia Anderson; Director of EDI Jackie Gruber; and Anti-Racism Practice lead Dr. Delia Douglas.
The policy was drafted following extensive consultations with faculty, staff, learners and stakeholders in the university and general communities. Earlier this summer, all stakeholders were encouraged to provide feedback on the draft policy before its final version was approved by FEC last week.
The purpose of the Disruption of all Forms of Racism policy is to:
Define the multiple forms of racism that are present in the Rady Faculty of Health Sciences ("RFHS") and to set out procedures for the reporting of and disruption of racism;
Affirm the responsibility of the RFHS to implement policies, procedures, education, and training to eliminate expression of racism in its myriad forms;
Describe the commitments and proactive steps of the RFHS to foster learning and work environments that fully respect peoples' right to freedom from racism, racial discrimination, harassment, or vilification;
Set out the requirements for all RFHS Community members, especially those in an instructional, supervisory or managerial position, who have a duty to educate those for whom they are responsible regarding expectations for respectful conduct, including this policy. It is further the duty of such individuals to intervene when observing any form of racism impacting learners, staff or faculty, and to deal appropriately with allegations regarding violations of this policy; and,
Complement and build upon related policies including the EDI policy and the Max Rady College of Medicine Prevention of Learner Mistreatment policy by defining the multiple forms of racism present within the RFHS and clarifying expectations for anti-racism.
Thank you to all those who contributed to this important anti-racism policy that will educate and transform our Rady Faculty of Health Sciences community, creating one, I hope, that will be free of all forms of racism for learners, faculty and staff.