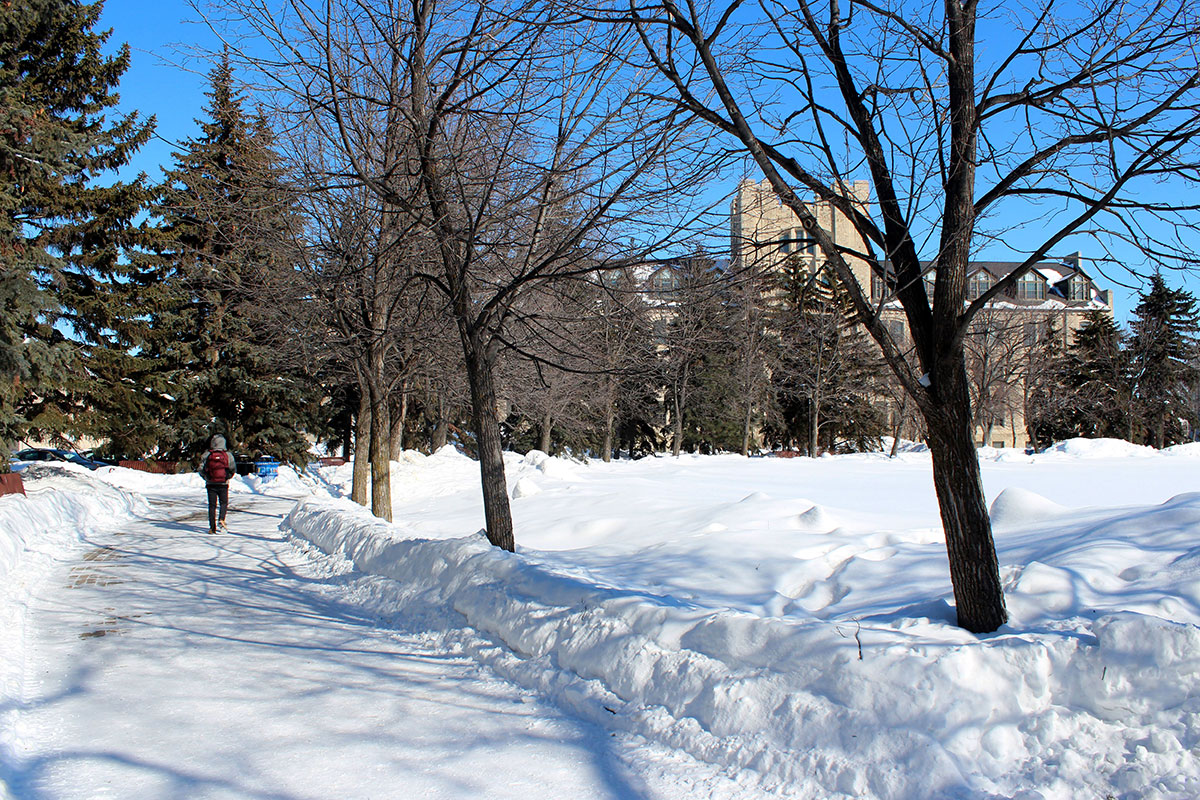 Dismantling racism: UM establishes Anti-Racism Task Force
March 2, 2022 —
The University of Manitoba is pleased to announce the establishment of its first Anti-Racism Task Force. This is a key step in advancing racial justice, reflecting a commitment by President Michael Benarroch and the University to eliminating all forms of racism across all areas and levels of the institution. It builds on over a decade of work that includes the creation of the Vice-President (Indigenous) role, the Rady Faculty of Health Science's Disruption of All Forms of Racism Policy, the President's Task Force on Equity, Diversity and Inclusion, and the appointment of Dr. Tina Chen as the inaugural Executive Lead (Equity, Diversity and Inclusion).
Despite all of the efforts to date, UM acknowledges that, as an institution that is part of Canada's colonial history, we still have work to do to ensure that our polices, practices and culture actively counter all overt and subtle expressions and systems of racism and racial inequity, and that UM is a place where everyone has equal opportunity to thrive and achieve their fullest potential.
The Task Force will be supporting the anti-racism pillar in Our Shared Future, the UM's interim Strategic Plan released in October 2021. Co-chaired by Naomi Andrew, Vice-President (Administration), and Dr. Catherine Cook, Vice-President (Indigenous), the group includes diverse members from across the University who have been active in advancing racial justice and decolonization throughout the University through their leadership, experience, subject matter expertise, and community involvement. The Task Force held its first meeting on February 11, 2022.
Introducing UM's Anti-Racism Task Force:
Co-Chairs: Naomi Andrew, Vice-President (Administration), and Catherine Cook, Vice-President (Indigenous)
Marcia Anderson, Vice-Dean, Indigenous, Rady Faculty of Health Sciences
Tee-Tee Appah, Student, University of Manitoba Black Students' Union
Duane Brothers, UM Alumni and Board of Governors member
Tina Chen, Executive Lead (Equity, Diversity and Inclusion)
Delia Douglas, Anti-Racism Practice Lead, Rady Faculty of Health Sciences
Reem Elmahi, Student, University of Manitoba Black Students' Union
Amanda Fowler Woods, Graduate Student, Rady Faculty of Health Sciences
Leona Huntinghawk, Lecturer, Faculty of Social Work
Janesca Kydd, General Counsel, Office of Legal Counsel
Nusraat Masood, Director of IEEQ, Price Faculty of Engineering
Cary Miller, Associate Vice President Indigenous: Curriculum, Scholarship, and Research
Raven Morrisseau, Student, Indigenous Students' Association
Jitendra Paliwal, Associate Dean (Academic) and (Graduate Programs), Faculty of Agricultural and Food Sciences
Aakash Pawar, Student, Faculty of Law
Karen Ragoonaden, Dean, Faculty of Education
Lalitha Raman-Wilms, Dean, College of Pharmacy, Rady Faculty of Health Sciences
Shyanti Saha Arpa, Student, Asper School of Business
Karen Schwartz, Faculty Relations Officer, Office of the Provost and Vice-President (Academic)
Valerie Williams, Director, Equity, Diversity and Inclusion, Rady Faculty of Health Sciences
Michael Yellow Bird, Dean, Faculty of Social Work