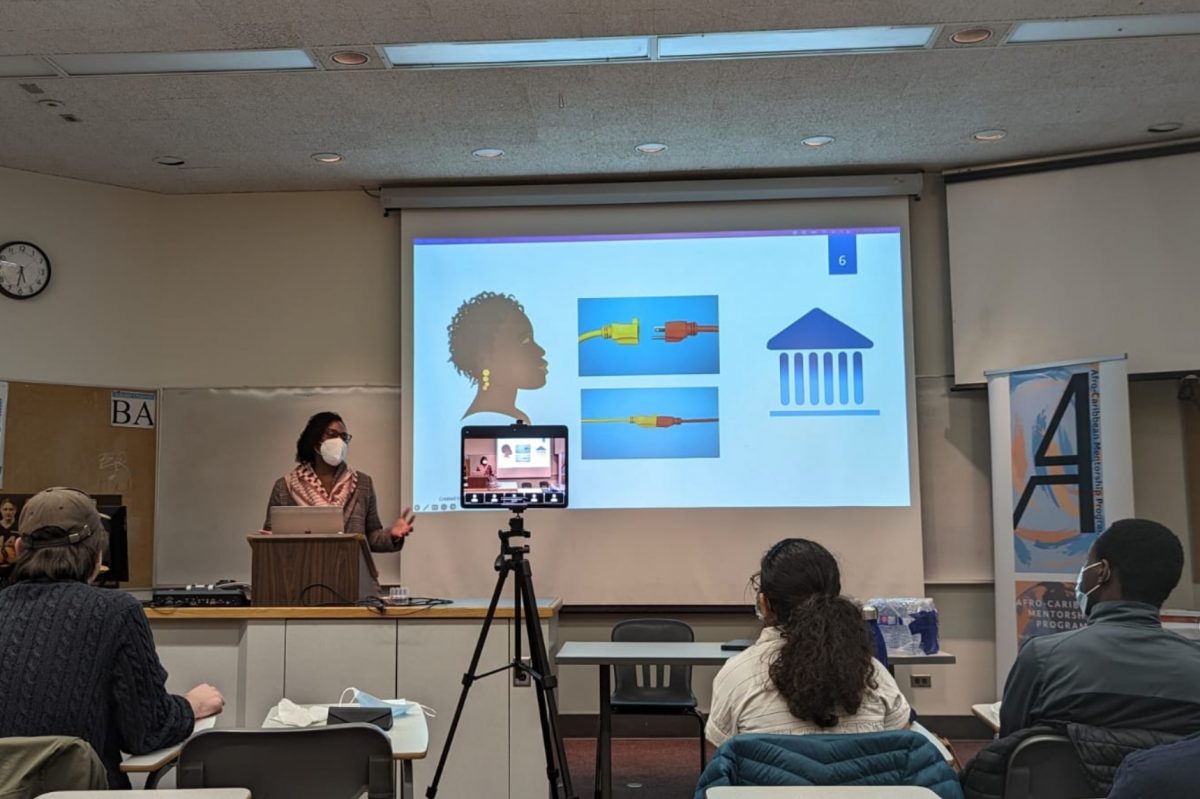 Participate in the 'Recognizing Anti-Black Racism' survey
UMBA seeks input from UM students, staff and faculty
February 10, 2023 —
University of Manitoba Black Alliance, or UMBA, is seeking confidential feedback from our community on the best approach to designing Afro-centric programs and initiatives at UM.
UMBA is an alliance of Black students, alumni, staff and faculty that fosters Black spaces and connections, as well as active communication between alumni, faculty, staff, students and the greater University of Manitoba's (UM) community through multiple engagement platforms.
The brief survey "Recognizing anti-Black Racism" is open to all UM students, staff and faculty, and the data collected will serve to specifically challenge anti-Black racism. This voluntary survey will also gather information to assist in the creation of pro-social and inclusive yearly programming by UMBA.
The confidential survey acknowledges those who work in solidarity with the African, Caribbean and Black (ACB) community on UM campuses, and seeks to highlight how anti-Black racism is recognized within the ACB community. It speaks to how the effects of this racism can ultimately disrupt the ability to advocate for better outcomes for ACB people on our campuses.
To participate in this short survey, please visit:
"Recognizing Anti-Black Racism" (Confidential) Survey
Learn more about the UM Black Alliance
The University of Manitoba Black Alliance is known for its support of and dedication to the success of future and present African, Caribbean and Black students, staff and faculty. This commitment is focused on those within UM but also extends to the broader Winnipeg community.
In addition to initiatives like this survey, UMBA purposefully pays attention to the social oppression of Black UM community members, and also encourages people of non-African descent to participate in its events.
Led by a collaboration of Black alumni, staff, students and current faculty, UMBA also assists in highlighting the experiences and the intersectional realities where anti-Black racism appears. This is often seen in the forms of sexism, gender biases and ability.
Through this survey, the UM community is encouraged to participate, learn more about and support UMBA in gathering this important feedback. If you have questions about this survey or difficulty accessing the site or completing the survey, please contact UMBlackAlliance [at] umanitoba [dot] ca.