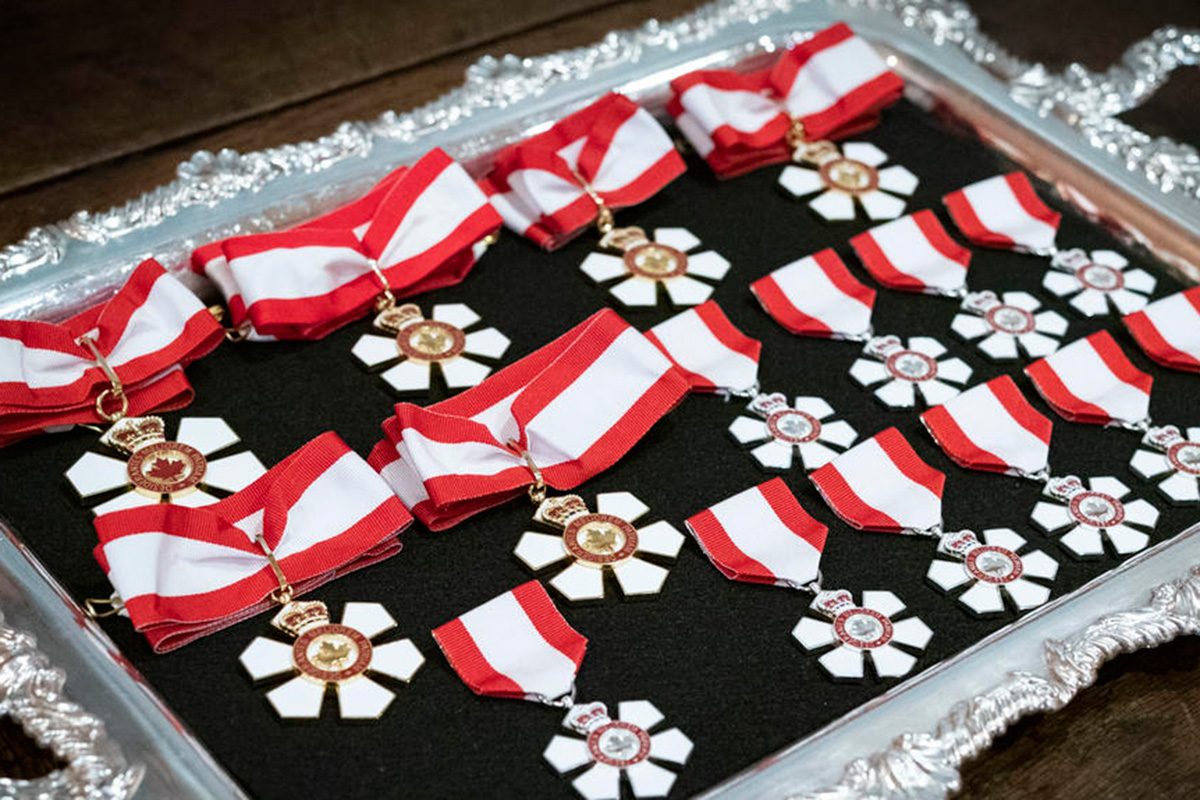 Faculty and alumni appointed to the Order of Canada
January 3, 2020 —
On Dec. 28, 2019, Gov. Gen. Julie Payette announced 120 appointments to the Order of Canada, which includes new additions and promotions within the Order.
Presented by the governor general, the Order honours people whose service shapes our society; whose innovations ignite our imaginations; and whose compassion unites our communities.
The new list includes four UM community members:
Alumnus Dr. John S. Hunkin [BA/67] – retired president, CEO and chair of CIBC; for his active governance and philanthropic commitment to education, health and mental health.
Alumnus Ralph L. Pentland [BSc (CE)/61] – nationally esteemed water policy consultant; for his enduring commitment to conserving and protecting freshwater resources in Canada and around the globe.
Faculty member Cheryl Rockman-Greenberg – pediatric physician, researcher and distinguished professor; for her contributions as an academic clinician and physician in the field of genetics, notably in the treatment of genetic disorders over-represented in unique populations.
Honorary degree recipient Heather M. Reisman [LLD/16] – founder & CEO, Indigo Books & Music; president, The Gerald Schwartz and Heather Reisman Foundation; for her contributions to Canadian book publishing and children's literacy, and for her transformational philanthropy.
About the Order of Canada
Established in 1967 by Her Majesty Queen Elizabeth II, the Order of Canada is the cornerstone of the Canadian Honours System, and recognizes outstanding achievement, dedication to the community and service to the nation.
The Order recognizes people in all sectors of Canadian society. Their contributions are varied, yet they have all enriched the lives of others and made a difference to Canada.
See the full Order of Canada list here.