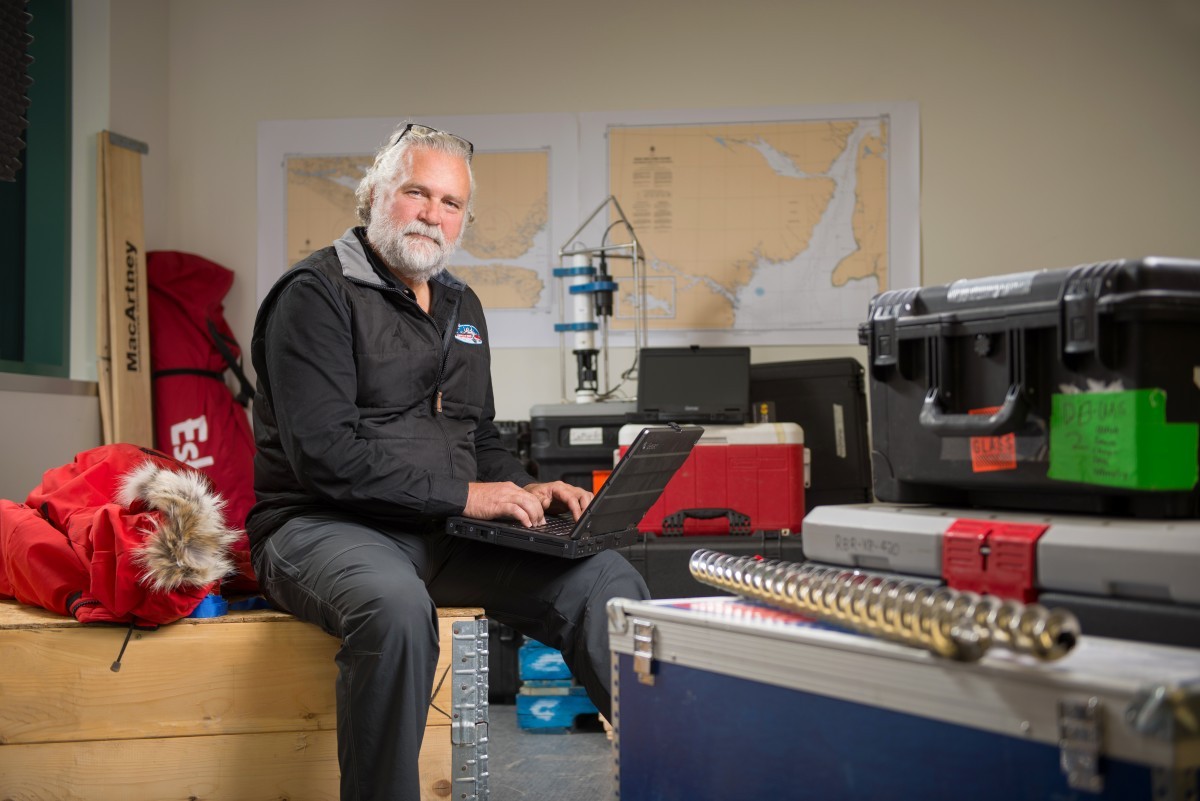 Faculty and alumni appointed to Order of Canada
January 3, 2017 —
On Dec. 30, 2016, Gov. Gen. David Johnston announced 100 new appointments to the Order of Canada. The new list includes six graduates of the University of Manitoba.
The Order of Canada recognizes dedication to the community, outstanding achievement and service to the nation.
One faculty member and five other alumni were appointed as Officers of the Order of Canada:
Dr. David G. Barber, O.C. [BPE/82, MNRM/89]
For his leadership in environmental science and for his contributions to the study of arctic sea ice processes. A Distinguished Professor in the Riddell Faculty of Environment, Earth, and Resources, and Canada Research Chair in Arctic System Science, Barber has made significant, innovative and sustained contributions in the field of Arctic system science and climate change for more than 30 years. He has illustrated how changes in dynamic and thermodynamic processes in sea ice have implications throughout the natural and human systems both within and outside of the Arctic.
Several alumni were appointed as Members of the Order of Canada:
Mr. Leonard Bateman, C.M., O.M. [BSc(EE)/42, MSc/48]
For his contributions to advancing the development and distribution of hydroelectric power, notably as the former head of Manitoba Hydro. With a medical condition preventing him from serving overseas during the Second World War, Mr. Bateman joined Winnipeg Hydro after graduation as a design engineer and remained with the company for the next 14 years. In 1956 he joined Manitoba Hydro and in 1972 became its Chairman and Chief Executive Officer until his retirement.
Dr. Rayleen V. De Luca, C.M., O.M. [MA/81, PhD/85]
For her contributions as a clinical child psychologist and for her dedication to improving the lives of vulnerable Canadian children and families. Dr. De Luca has devoted her life's work to helping others, especially children in the area of child abuse and family violence. She was the first woman to be director of clinical training at the University of Manitoba department of psychology. Through her work, hundreds of women and girls who had been sexually abused have received free intervention and access to psychological treatment.
Dr. John Foerster, C.M. [BSc(Med)/61, MD/61]
For his contributions to health care administration, notably for developing a renowned teaching hospital and health research centre in Manitoba. In May 2016, Dr. Foerster was inducted into the St. Boniface Hospital Research Hall of Fame, after receiving both the St. Boniface Hospital Foundation's International Award and a Distinguished Alumni Award from the University of Manitoba in 2006. Dr. Foerster is best known for his work in hematology and oncology but also for administrative leadership and his ability to attract funding and leading research personnel.
Dr. T. Chen Fong, C.M. [BSc/73, MD/77]
For his influential philanthropy in the field of healthcare and for fostering the development of companies which produce medical devices. Dr. Fong has been Regional Clinical Department Head of Calgary Health Region and also operates a venture financing business focusing on medical devices. Dr. Fong has been Chair, Radiology, Faculty of Medicine of the University of Calgary and is a Director of Calgary Scientific, Inc. and Ultrasonix Medical Corporation. He served as Chair of the Examination Board of the Royal College of Physicians and Surgeons of Canada as well as Chair of Canadian Heads of Academic Radiology.
Dr. Strinivasan Reddy, C.M., O.M. [BEd/74, MEd/81, LLD/13]
For his engagement in community causes as an advocate for social justice, racial understanding, literacy and poverty reduction. Mr. Reddy is a champion of social justice, racial understanding, literacy, and poverty reduction. Throughout his forty-two year career as an educator working in five countries, he fought for social justice and peace by combating racism. He began teaching in 1956 in South Africa's Natal Province, moved to Southern Rhodesia in 1962, then moved to England to teach for one year before arriving in The Pas, Manitoba, where he was a teacher and administrator with Kelsey School Division as well as coordinator of Brandon University's Northern Teacher Education Program.
In addition, one other individual with a U of M connection was recognized:
Ms. Jan Andrews, C.M.
She was the first Storyteller/Writer in Residence at the Centre for Creative Writing and Oral Culture at the University of Manitoba. Widely-recognized as a storyteller who touches her audiences with the depth and power of her work, Jan has traveled extensively, telling stories at festivals and in concerts across Canada, in Australia, the United Kingdom and the United States. A committed member of the Canadian storytelling community, she was the first president of Storytellers of Canada-Conteurs du Canada and founded the organization's StorySave project.
Created in 1967, close to 7,000 people from all sectors of society have been invested into the Order of Canada. Their contributions are varied, yet they have all enriched the lives of others and have taken to heart the motto of the Order: Desiderantes Meliorem Patriam ("They desire a better country"). Appointments are made by the governor general on the recommendation of the Advisory Council for the Order of Canada.
Recipients will be invited to accept their insignia at a ceremony to be held at a later date.