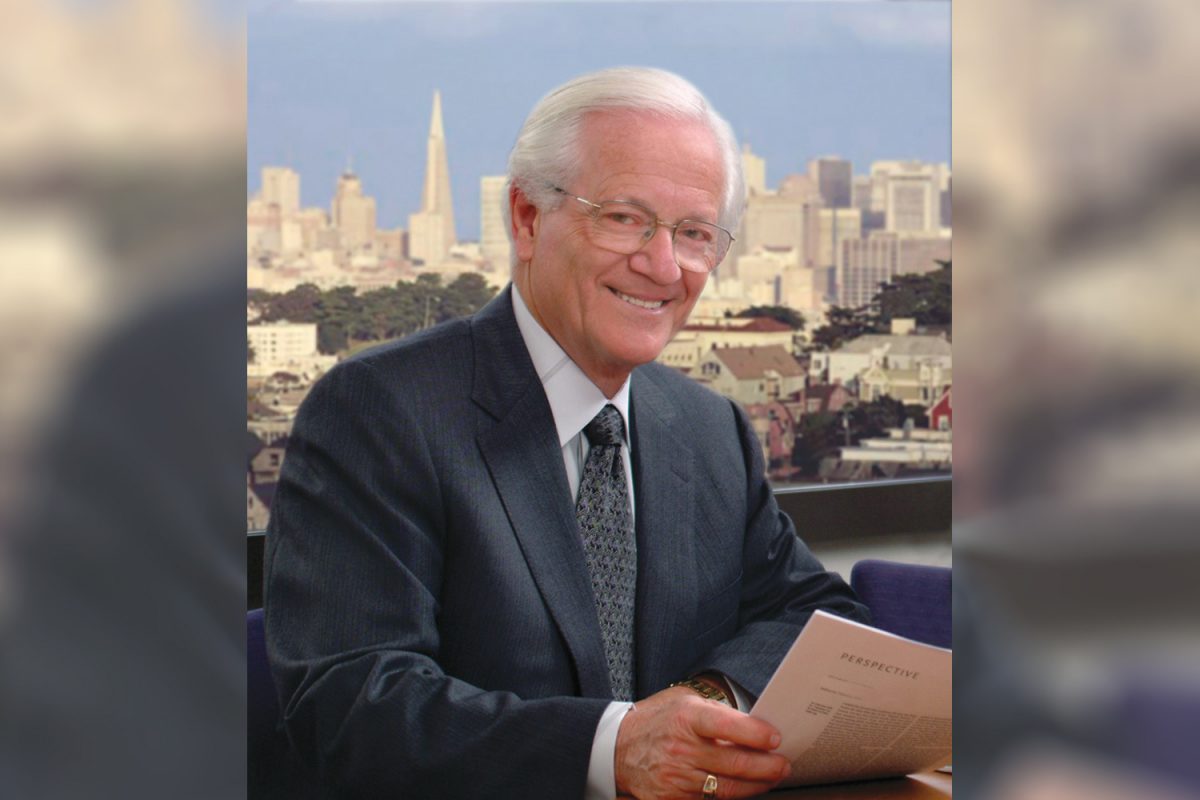 Dr. Martin Brotman tribute
December 23, 2020 —
The University of Manitoba has lost a distinguished alumnus and lifetime friend of our university community, Dr. Martin Brotman, [BSc(Med)/62, MD/62, DSc/09].
Dr. Brotman entered pre-med at the University of Manitoba at the young age of 15, his early start signalling his long and successful career, commencing his academic education as an Isbister Scholar. He received several prestigious accolades throughout his UM training, receiving nine of 14 class medals, including the University Gold Medal, and was the top prize-winner of his 1962 graduating class in medicine.
Following an internship with the Winnipeg General Hospital, Dr. Brotman received his Master of Science in medicine and physiology from the University of Minnesota in 1967, completed his residency in internal medicine at the Mayo Graduate School of Medicine in Rochester, Minnesota, and held a Fellowship in gastroenterology there. Dr. Brotman received the Edward John Noble Foundation Award for leadership development at the Mayo Graduate School of Medicine in 1967.
Dr. Brotman's career spanned more than five decades and his contributions to the medical profession were extensive. His unrelenting enthusiasm, dedication and commitment earned him numerous further honours. He was the recipient of the Julius Friedenwald Medal, the highest honour in American gastroenterology, and a lifetime achievement award for his more than 40 years of practicing medicine. Dr. Brotman was a clinician who earned the respect of his peers and the trust of his patients. He was also an educator, senior administrator and devoted board member who worked hard for the organizations he supported. Until his passing he was a member of the board of the Rady Children's Hospital and the Rady Children's Institute for Genomic Medicine in San Diego.
"A distinguished alumnus of the University of Manitoba, Dr. Brotman has been an enthusiastic and exemplary advocate for medical research and advancement, having displayed outstanding leadership in fundraising for health centres and associations across North America, well beyond his lifelong contributions to the field of gastroenterology," says John Kearsey, UM vice-president (external). "He was a true friend of our university, and his support of medical education here will always be remembered. I've benefitted greatly from his guidance, sharp mind, critical and caring thinking skills as a special advisor to the Front and Centre campaign. "
Dr. Ernest Rady [BComm/58, LLB/62, LLD/15] (namesake of the UM Rady Faculty of Health Sciences) and Dr. Brotman were friends for 70 years. When Dr. Rady received his honorary degree from the University of Manitoba in 2015, Dr. Brotman attended and read the citation introducing Dr. Rady at convocation.
"Martin's passing is a tremendous loss for me, my family, his family and the many people I've seen him impact, inspire and care for during the seven decades we were blessed to be friends," says Dr. Rady. "He was a great human being, the best friend anyone could hope to have in this life. He never forgot about the impact the University of Manitoba had on his career and on his life, and that's why he remained closely connected to the university. I will miss him profoundly."
While Dr. Brotman left Manitoba after completing his medical degree, he remained a strong supporter and friend to his alma mater. He and his wife, Farron, established a bursary for medical students and eagerly found ways to stay connected to UM, hosting alumni events, participating in reunions and providing advice and expertise. In 2009, Dr. Brotman was bestowed an honorary Doctor of Science degree from UM, in acknowledgment of his diplomatic, charismatic and visionary leadership.
Our hearts, thoughts and prayers go out to Mrs. Brotman and Dr. Brotman's daughters Ilana and Brenley, their families and friends.