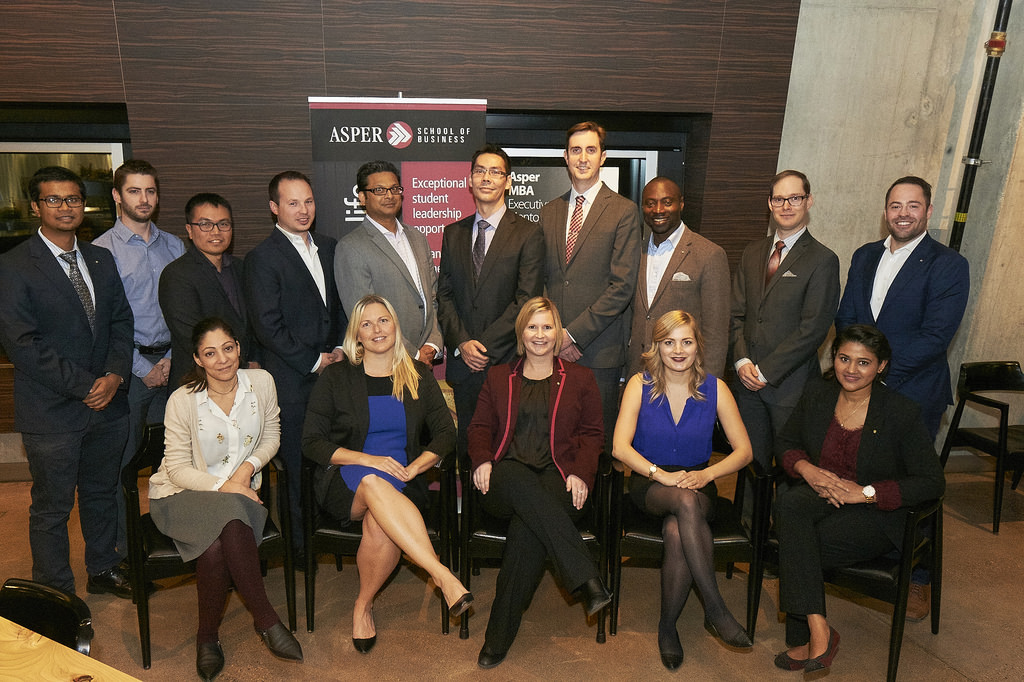 Celebrating Asper's MBA Mentors
November 16, 2016 —
The Asper MBA held its annual MBA Program Celebration and Alumni Reception on October 20, 2016.
The event celebrated the Asper MBA's Executive Mentorship Program, which is coordinated by the Asper School of Business's Career Development Centre.
Executive mentors are senior executives, representing diverse professions, companies and industries, who act as advisors and role models to Asper MBA students looking to launch a new career, make a career change, or familiarize themselves with a new region.
Since it was launched in 2013, the Executive Mentorship program has nearly tripled in size from 12 to 33 students.
The reception, held at the Canadian Museum for Human Rights' ERA Bistro, was an occasion to celebrate mentors, recognize their contribution, and reconnect with former mentees.
Event Photos