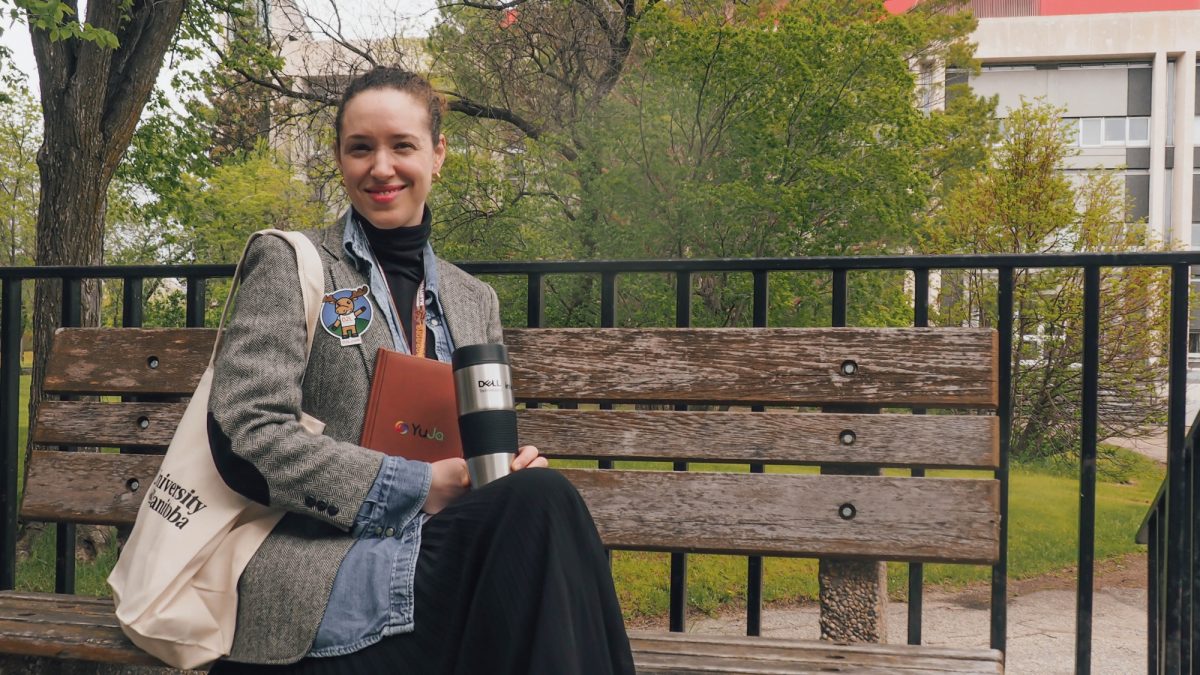 YuJa Video contest awards prizes to YuJa users
Users who tried YuJa Video in its early days were entered into a contest and winners across the university are picking up their prize bags.
June 2, 2022 —
"Wow, I never win anything," said Dr. Juliana M. Marson when she found out she was a YuJa Video contest winner. The assistant professor at the Centre for Earth Observation Science can no longer claim to never win because she picked up her UM tote filled with prizes at The Centre for the Advancement of Teaching and Learning.
When YuJa Video launched in September of 2021, a contest was launched the same day. Instructors and staff who used YuJa Video within the first month were entered into a contest to win a prize that includes a UM tote bag and products from YuJa, Dell and D2L. Entrants poured in and now the winners have been announced. YuJa Video prize winners came from faculties and units across UM including:
Faculty of Science
Asper School of Business
Clayton H. Riddell Faculty of Environment, Earth, and Resources
Faculty of Agriculture and Food Sciences
Faculty of Arts
Faculty of Kinesiology and Recreation Management
Faculty of Law
Max Rady College of Medicine
Rady Faculty of Health Sciences
Robson Hall Law School
Vice Provost Teaching and Learning
Libraries
Faculty of Graduate Studies
Extended Education
Faculty of Education
Congratulations to all the winners!
More about YuJa Video
YuJa Video is an all-in-one video experience to securely create, manage, discover, collaborate and view live stream video content across any device.
YuJa Video can help you:
create and participate in more accessible videos through its captioning and transcription capabilities.
create and share quality videos without advertising interruptions.
protect your intellectual property.
For more information about YuJa, log into UM Learn or check out the information on The Centre for the Advancement of Teaching and Learning's website.