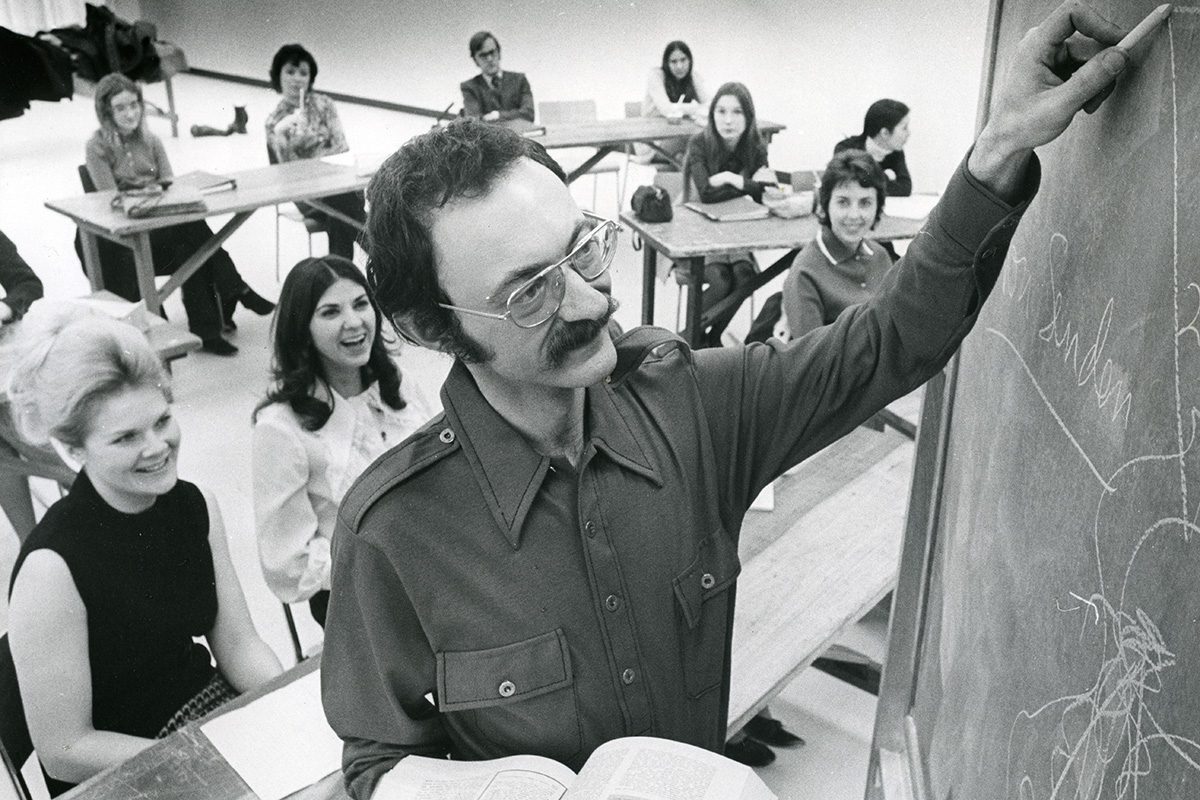 Who's your favourite teacher?
September 23, 2019 —
Ask any alumni about their favourite memories of university and we guarantee a few teachers' names will crop up. From the funny, to the enthusiastic, knowledgeable, and downright inspiring, we want to hear about your favourite UM profs, coaches, instructors and teachers.
Are they the reason you chose your career? Did they move you to love a boring subject? Did they have the most quotable lecturers?
Tell us what makes them memorable in the comments below and we'll share the best answers on World Teachers' Day (Oct 5).
To get those memories flowing, we asked three alumni to give a shout out to their favourite professors.
NICOLE GAREAU-WILSON [BA/06, BEd/08, MEd/18]
I took Dr. Sarah Elvins' "History of U.S. Since 1939" from 2005-2006. Not only were the lecture topics incredibly and consistently engaging, but Dr. Elvins had a media-rich pedagogy that was extremely hard to pull off in the pre-YouTube, early Google days. Her teaching style was enjoyably humorous, and she fostered rich class discussions. Dr. Elvins would then supplement lectures with movie clips, songs, etc. and I do appreciate now that she had to gather all of these media elements physically, likely at a cost. Thank you Dr. Elvins for a wonderful History course that I still think about (eg. Malvina Reynolds' Little Boxes song)!
JEROME KNYSH [BSc(IE)/84, ExEd/87, MBA/90]
Ross Henderson, Business Policy. He knew how to teach if you were willing to learn.
MELISSA GAYLE SMITH [BHECOL/17]
Family Financial Health with Karen Duncan. Best class, hands down best prof! She inspired me to delve deeper in my readings and provided a supportive learning environment that also challenged me to be an independent thinker.
JOIN THE CONVERSATION
Alumni Answers is a community of alumni and UM friends who share memories, ideas, and opinions with one another. Every month, we pose a new question to make us ponder, laugh, or learn together and share the responses in a UM Today story. Sign up here to get next month's question sent straight to your inbox.