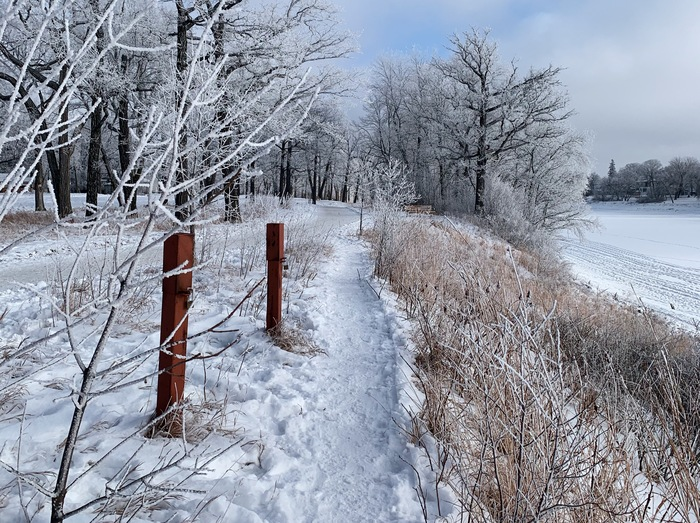 What you should (and shouldn't) do for Winter Term break
Winter Term break is February 16-19, 2021
February 9, 2021 —
Winter Term break is just around the corner! While the mid-term break is intended to support you in catching up on your studies, it is also an opportunity to focus on your personal well-being by kicking back and having fun. Of course, keep your health and safety top of mind (maintain physical distancing, wear your mask, follow provincial guidelines).
The Province has announced that public health orders have been amended as of Jan. 29 to specify that anyone entering Manitoba from anywhere in Canada will be required to self-isolate for 14 days. This includes those entering from northern and Western Canada and the province of Ontario. "Let me be clear – Manitobans should not be traveling…" said Dr. Brent Roussin, Manitoba's chief provincial public health officer.
As such, if you choose to leave the province against public health advice, you will be required to quarantine upon your return. You will be responsible to continue to meet your academic requirements/responsibilities of the programs/courses with which you are enrolled.
You can enjoy your Manitoba stay-cation with many events and attractions, such as:
Get outside in the city. The Winterpeg website shows you all the places you can cycle, skate, stargaze and more, within city limits. Check out this list of community skating rinks. The Assiniboine Park Zoo is open with safety protocols in place (don't forget your student card for a discount). Explore nature at Fort Whyte Alive. Try a self-guided tour in the city.
Get connected with your peers. UM has a lot of ways to get connected with your classmates virtually:
Explore the province. If you're looking for something to do outside of the city, Manitoba has a lot of great things to do this time of year, hiking trails to explore, and more.
Check out a virtual event. UM's Recreation Services is hosting an eSports night on Feb. 17 (Wednesday) at 7pm – the event is free but you need to register in advance. February is Black History Month, so check out the Forum: "Is Liberation Out of Style?", where Keynote speaker El Jones, will explore this question and more on Feb. 18 (Thursday) beginning at 10am. Beyond the UM, you could check out events at the SWANA Film Festival, Festival du Voyageur, the Winnipeg Art Gallery, Folklorama, Manitoba Museum for Human Rights, and the Manitoba Museum. There is also a range of virtual events listed on Safe At Home MB.
Stay active, inside: Tired of bundling up and exploring the great outdoors? UM's Recreation Services has virtual programming all week to help you stay active. Stay tuned to the Recreation Services website for updates on Recreation Services as they become available.
Volunteer. Giving back may be just the ticket (and this can be done indoors!) Harvest Manitoba is always looking for helping hands – shifts are short and they'll help you stay distanced. And, history buffs rejoice, there are some great volunteer opportunities available for you too!
Get some studying done. The university is open for business, and lots of academic resources are available to you during this time. Effective Feb. 16, Elizabeth Dafoe Library will be open to students for individual study on a first-come, first-served basis, Monday to Friday, 9 a.m. to 5 p.m. The Neil John Maclean Health Sciences Library will be open to students of the Rady Faculty of Health Sciences for individual study spaces, Monday to Friday, 12 noon to 8 p.m. See more. UM Libraries also offers virtual help online, with many resources available for students and instructors. Reserve an appointment with one of our librarians.
While you're out there exploring, be sure to take part in our photo contest on Instagram!
We know this time isn't easy. If you are struggling, please know that free and confidential help is available. Please reach out!