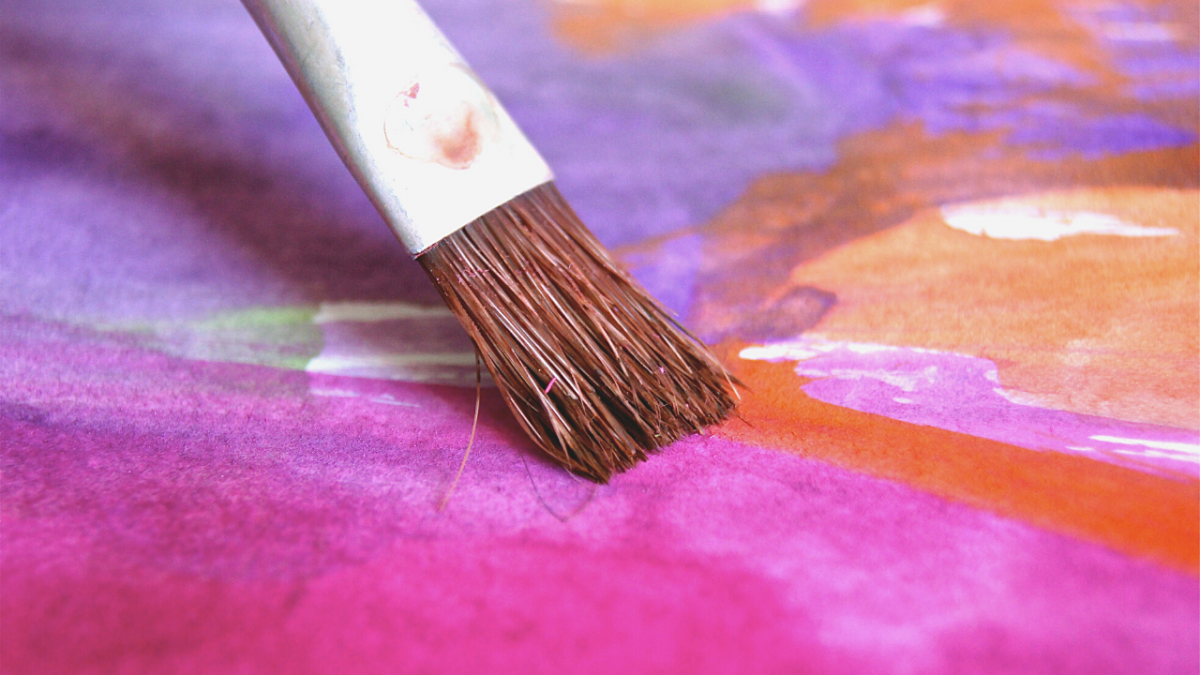 3 reasons you should join the COVID-19 Virtual Community Centre 
January 27, 2021 —
Winter in Winnipeg can be isolating, particularly during the current pandemic restrictions. Get connected by joining the COVID-19 Virtual Community Centre, a new online program offered by UM's Community Engaged Learning office (CEL). Running every Thursday from 6pm – 8:30pm, the Community Centre is an online space where you can help others and find community. You will plan and participate in different mental health activities and have access to community advocates and mental health resources. Everyone is welcome to join at any time by registering online.
We spoke with students Ada Ciccarelli (Asper School of Business), Nabiha Ameena (University 1), Ria Nirula (Faculty of Health Sciences) and Shelly Lam (Faculty of Science) about their experience participating in the program. Here are three reasons why they recommend joining the COVID-19 Virtual Community Centre.
1. Meet new people
Nabiha Ameena is a first-year international student in University 1. Although she is planning to move to Manitoba, because of the pandemic she decided to wait and is currently living in Saudi Arabia. Given the 9-hour time difference, making new friends in university has been quite difficult, but by joining the Community Centre, Nabiha was able connect with other students. Despite the online event starting at 3am in Nabiha's time zone, she showed up and ended up staying for the whole event. Nabiha shared, "Because of COVID, people feel a sense of loneliness, and this community has helped me overcome that. I was able to make new friendships, and I've recommended that my classmates also join."
2. Learn new skills
Second year student Ria Nirula was one of the first participants to join the program. She eagerly signed up to facilitate the second session despite not having much experience. The Community Centre is a place where, like Ria, you can learn skills in leadership and facilitation. You will be supported by CEL staff like Shelly Lam, a science student working part time as a Student Coordinator, who helps guide the sessions and ensures everyone feels welcome.
Beyond leadership, sessions at the Community Centre allow you to participate in activities you enjoy or try something new. In the upcoming weeks, you could try cooking, bullet journaling, embroidery, joining a book club, and more. Using a mutual aid approach, you'll have a chance to share the hobbies you are passionate about with the community and either volunteer to teach the activity yourself or bring in others to facilitate. In this way, the Community Centre ensures that everyone can learn and support each other and there is not a single leader responsible for making all the decisions. Everyone has an opportunity to voice their opinion and help create a monthly schedule based on the group's interests.
3. Help others and yourself
11 years after last being in school, Ada Ciccarelli was surprised and thrilled when she learned she had been accepted to attend the University of Manitoba. As part of the virtual winter welcome events for new students, Ada stumbled across the Community Centre and wasn't really sure what to expect. Despite being tired from a day of being online, she stayed because of the diversity of the group and is looking forward to attending the meeting each week. "I finished the evening inspired and wanting more experiences like that," Ada said of the first session she attended. "It really put my mind at ease, and it's reassuring to know there's a safe place to come after class and just relax, share, laugh, engage and participate in a free, non-judgmental way."
—
The COVID-19 Community Centre is run by Community Engaged Learning, an office at the University of Manitoba dedicated to helping students learn how to work in partnership with the community. You can learn more about our office on CEL's website, or you can register for the Community Centre directly. All are welcome.
The Community Centre is partially funded by Rising Youth, with support from TakingITGlobal, the Government of Canada and Canada Service Corps.