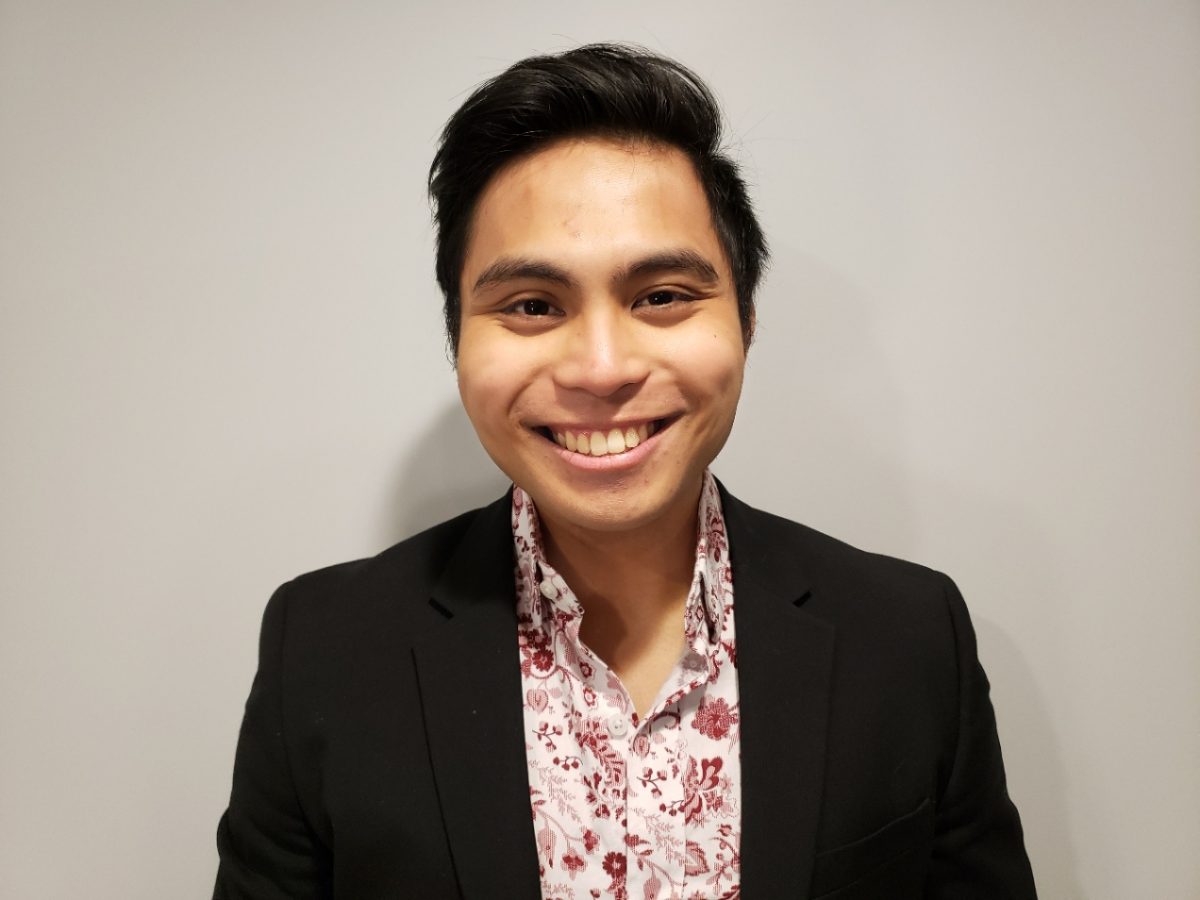 Watch the 3MT Western Regionals and vote for UM challenger Nolan De Leon
Graduate student Nolan De Leon, an aspiring physician, won first place and the Dr. Archie McNicol Prize at the UM Three Minute Thesis finals on April 21, 2021.
De Leon, who is working under his advisor Dr. Richard Keijzer, received $2,500 for first place.
Viewed by both a live virtual audience of more than 325 people and a prestigious panel of judges, De Leon, a master's student in physiology and pathophysiology, explained his thesis on using circular RNA for the prognosis and diagnosis of congenital anomalies.
Now, he moves on to the Western Regional 3MT competition on May 13, 2021, hosted by Athabasca University. Graduate students who have won the local 3MT competitions at universities in British Columbia, Alberta, Saskatchewan and Manitoba will compete for cash prizes: $1,000 for the first-place winner, $500 for the runner up and $250 for the People's Choice Award winner.
"I think the most profound part of having won is knowing that I have been trusted to represent the dedication, ambition, and excitement of all the graduate students of the University of Manitoba, in the Western Regional finals," said De Leon. "I was overjoyed to know that people believe in my research, my work, and I guess most importantly, in me. I'm really happy I could bring this win home for my supervisors Dr. Richard Keijzer and Dr. Andrew Tse and my whole team (MiRacla Lab)."
As if that wasn't impressive enough, De Leon also competed in the 2021 Ma Thèse en 180 Secondes (MT180) competition, which challenged graduate students to present their research in French before a similar non-specialized audience and panel of judges.
De Leon competed against six other graduate students on April 15th and won first place in the overall category, sponsored by the Association Francophone pour le Savoir (Acfas) Manitoba. Acting Dean, Kelley Main praised De Leon's wins, "It was such a pleasure to listen to both of Nolan's presentations, his enthusiasm and passion for his research came through in both languages."
Learn more about De Leon's research at the 3MT Western Regional Competition, and support him with your vote for the People's Choice award.
Watch the 3MT Western Regional 3MT competition
Thursday, May 13, 2021
2 p.m. Central time
More about Nolan De Leon:
Dept: Physiology and Pathophysiology (Master's)
Supervisor: Dr. Richard Keijzer
Three Minute Thesis title: "Circular Ribonucleic Acid (circRNA) as an Indicator of Prenatal Health"
As an aspiring physician, Nolan believes it's not only important to understand the clinician's perspective, but to also understand the underlying processes behind the health problems we treat. His current research is in understanding how circular RNA can predict congenital anomalies. He wants to bring basic sciences and biomedical engineering together to improve treatment options. He's a strength and conditioning coach as well as a mixed martial artist.
What does it feel like to win first place?
"I am absolutely humbled and grateful to have been able to present my research alongside so many ambitious and promising students. To have been selected for the finals was an honour in itself. I'm even more thrilled that people believe in my work and support my goal to help get these sick babies home to their families. It's just a beautiful reminder that the work that my team is doing is appreciated and will have a positive impact on the lives of others."
What's your impression of the 3MT competition? What's best about it?
"I think it's the fact that I get to see how much work everybody else puts in. As a scientist and a researcher one of the best things is being able to see how hard this community works and how much passion everyone has in their projects. Competing was just my way of being able to watch everyone and share in that. I was there not only to share my passion and my research, but also to learn and see what everybody else would bring to the table. I absolutely loved hearing everyone's presentations and how passionate everybody was. I do hope I can continue to represent that passion the University of Manitoba has and all the students have."
In light of what's going on in the world today, how important are events such as 3MT?
"Even though it kind of feels like the pandemic brought the world to a grinding halt, it was really inspiring to see the resilience in all of the other students who are continuing to work and push themselves to advance their knowledge and understanding of the things that they are passionate about. There really was so much talent, professionalism, and excitement seen at the competition today and it was a beautiful reminder that even in the toughest times, we can still work together to learn, grow, and make an impact through our love of research."