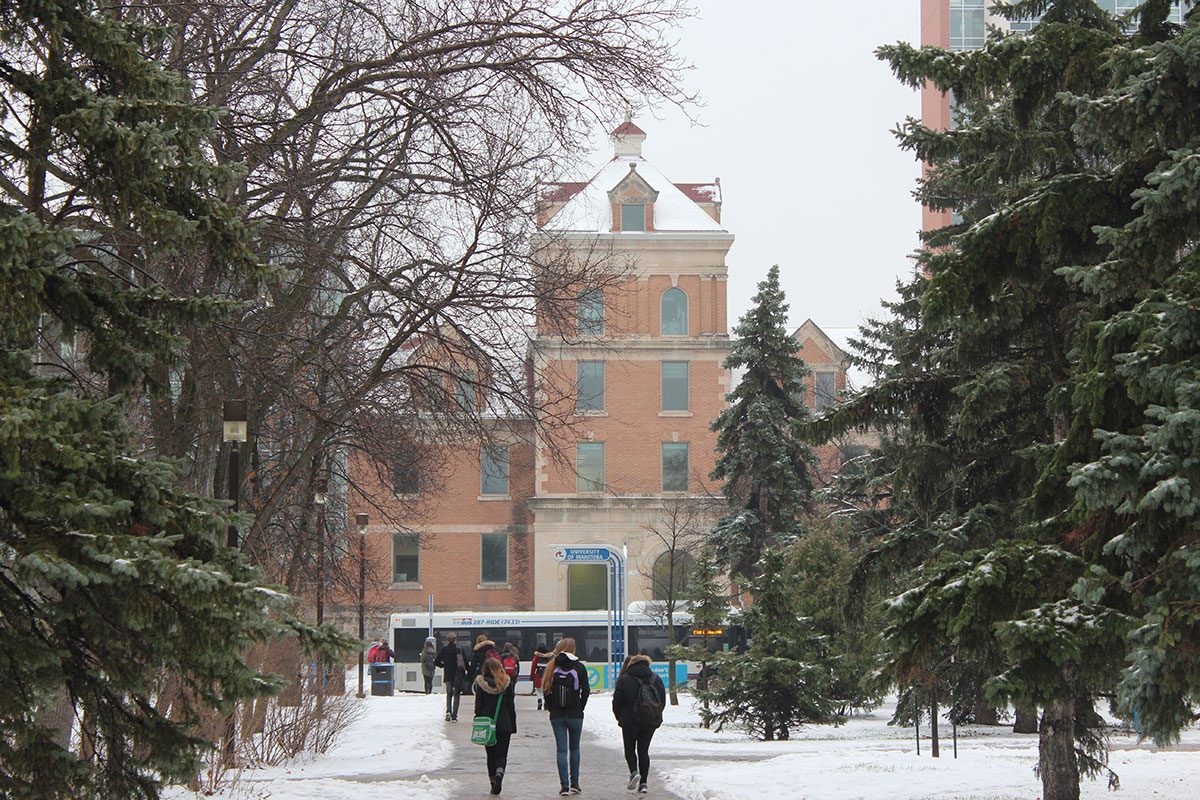 Top student stories of 2016
December 22, 2016 —
In 2016, students at the University of Manitoba continued to prosper.
The past year saw new Schulich Leader Scholarship winners, the announcement of new Vanier Scholars, impressive 3MT® and Game Changer competitions, and a variety of other accolades and significant events.
These are some of the top stories of student success from the past 12 months.
The fantastic four U of M Vanier Scholars
In 2016, for the second year in a row, four University of Manitoba graduate students in a single year are recipients of Vanier Canada Graduate Scholarships. These awards, considered the Canadian equivalent of the United Kingdom's Rhodes Scholarships, help recruit and keep in Canada top doctoral students from across the country and around the world. Read more.
Grad students distill research into powerful 3MT presentations
Condensing complex research into quick-paced presentations, graduate students showcased their intellect and skills in front of a packed Robert B. Schultz Lecture Theatre during the Three Minute Thesis (3MT®) final. Read more.
Students selected for Schulich Leader Scholarships
The prestigious Schulich Leader Scholarships go to a mere 50 incoming university students across the country. Read more about Viktor Popp and Grant Legaree.
Awards honour Indigenous youth
Seven students from the University of Manitoba received Manitoba Aboriginal Youth Achievement Awards Nov. 24, honouring outstanding endeavours. Read more.
Student wins prestigious cardiology award
Student William Finlay McIntyre received the prestigious 2016 Sanofi Canada Award in Cardiology—a $10,000 annual prize presented to a clinical resident who demonstrates academic excellence and pursues additional training beyond core cardiology. Read more.
Indigenous scarves approved to wear at convocation
Dené Beaudry talks proudly about the purple scarf he received when he graduated from the U of M. In fact, he was one of the people who came up with the idea to give every Indigenous graduate a scarf at the U of M's Graduation Pow Wow. Read more.
27th Annual Traditional Graduation Pow Wow
The U of M's Traditional Graduation Pow Wow is one of the biggest events of its kind in the province. Saturday, May 7 saw one of the largest crowds in the event's 27 year history. Read more.
Mother and daughter celebrate academic achievements at Graduation Pow Wow
Marking its 27th anniversary, the Traditional Graduation Pow Wow is one of the largest in the province and a way for the U of M to connect with the next generation of Indigenous leaders. Read more.
Indigenous students encouraged to self-declare by their peers
Indigenous students took part in a campaign to raise awareness about the U of M's renewed self-declaration process, which now provides First Nations, Métis and Inuit students the option to receive communication about the University's Indigenous community. Read more.
EMERGING: Meet Dennis Drewnik
At 17, incoming U of M student secures top prize at international science fair. Read more
U of M students Named to CBC's Top 40 under 40
These trendsetters, change-makers and community-builders are all helping to make our community and our province a better place to live, work and play. Read more.
Syrian student shares impressions of life in Canada
Montaser Al Jajeh shares some of his favourite memories from back home, the reasons that made him flee Syria and his experiences in Canada. Read more.
First Indigenous rep for Nursing Students' Association on impact of bursaries, scholarships
U of M nursing grad Heather Waloshuk remembers the moment she walked into class and came face to face with the woman who transformed her life. Read more.
Music student makes Rainbow Stage debut
Desautels Faculty of Music student Elena Howard-Scott was part of the Ring of Fire cast, one of two shows presented at Kildonan Park in the summer. Read more.
Emerging leaders celebrated
Emerging Leader Awards create an enduring way for students to be recognized. Read more.