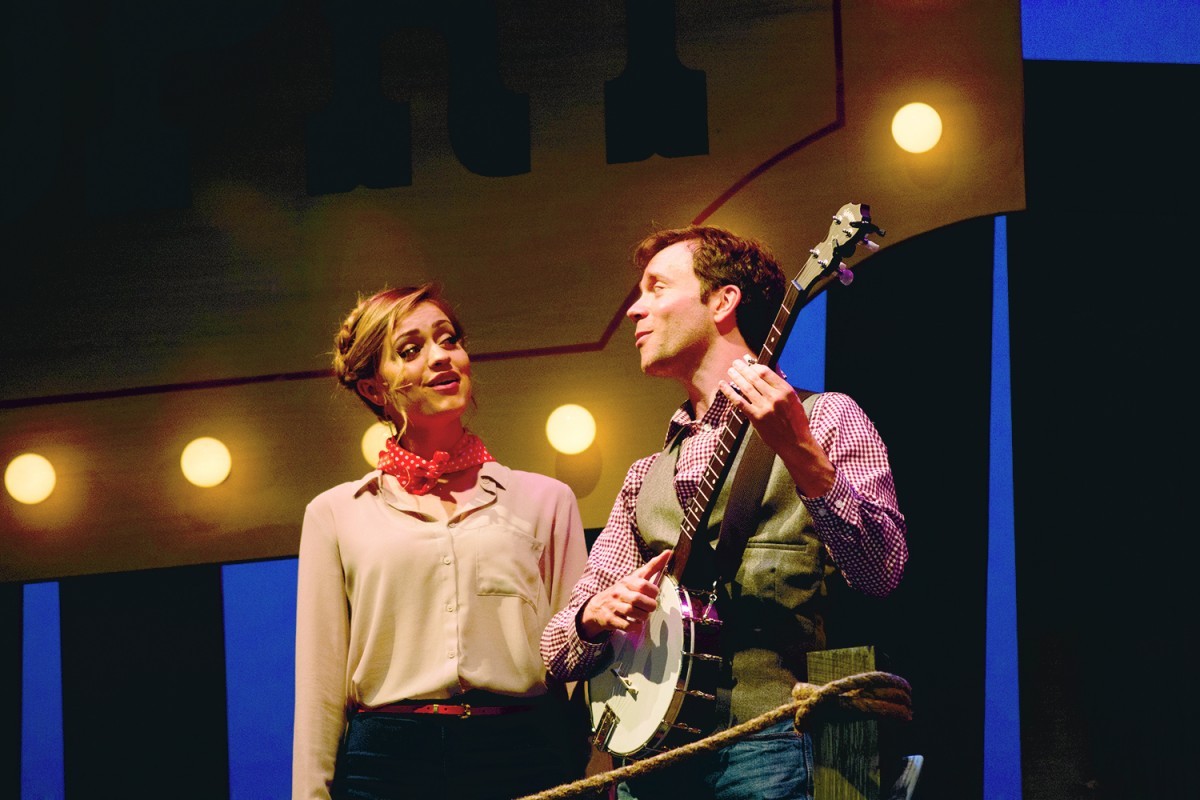 Music student makes Rainbow Stage debut
Follow Elena Howard-Scott as she takes over umstudent Instagram for Ring of Fire
June 22, 2016 —
Rainbow Stage's latest production will be tinted with brown and gold starting June 23, 2016.
Desautels Faculty of Music student Elena Howard-Scott is part of the Ring of Fire cast. She will be taking over the umstudent Instagram account on June 23. Follow her throughout the day as she prepares for her Rainbow Stage debut.
Ring of Fire is one of two shows being presented at Kildonan Park this summer.
"I was told about my audition from the show's director [Carson Nattrass] on a Friday afternoon," Howard-Scott explains. "The audition was Monday at noon so I had a lot to prepare for."
What made auditions for this show unique is potential cast had to bring an instrument to play. Howard-Scott has been playing violin since she was five years old but has taken the past 18 months off from her practices so she can concentrate on classes at the university.
"I had just a few days to sharpen my skills, prepare a song and be audition-ready," she said. "It was a very intense weekend!"
It took three weeks but Howard-Scott finally received the letter she was hoping for in the mail.
"I freaked out," she said. "I couldn't believe it. I read the letter over and over. It said I had been offered a role in Ring of Fire."
Howard-Scott is no stranger to Rainbow Stage productions. She's taken in many performances as a patron over the past five years. The Little Mermaid, Les Miserables and Sister Act were some of her favourites.
Though she had auditioned a few times in the past for Rainbow Stage shows, this is Howard-Scott's first on-stage appearance with Rainbow Stage.
"Now that the initial excitement has settled in, it's finally a part of me that I'm actually doing this," she said. "Rainbow Stage productions are always spectacular and to have the chance to be in the ensemble in front of a crowd night after night this summer will be amazing."
Though she admits learning the entire show within a three-and-a-half week rehearsal schedule may be difficult, Howard-Scott says she's ready for the challenge. The Desautels Faculty of Music helped her prepare.
"The [classical voice] major at the University of Manitoba is unbelievable," she said. "The faculty and students have a close bond with each other. Everyone is so supportive. I've learned a lot about myself as a performer. I've learned to push myself to do these auditions because you never know the end result. Never stop trying to reach your goals."
Seven other actors, including part-time University of Manitoba student Rena Semenko, round out the cast.
Ring of Fire runs June 23 through to July 15, 2016. For show times and ticket information, visit Rainbow Stage's website.