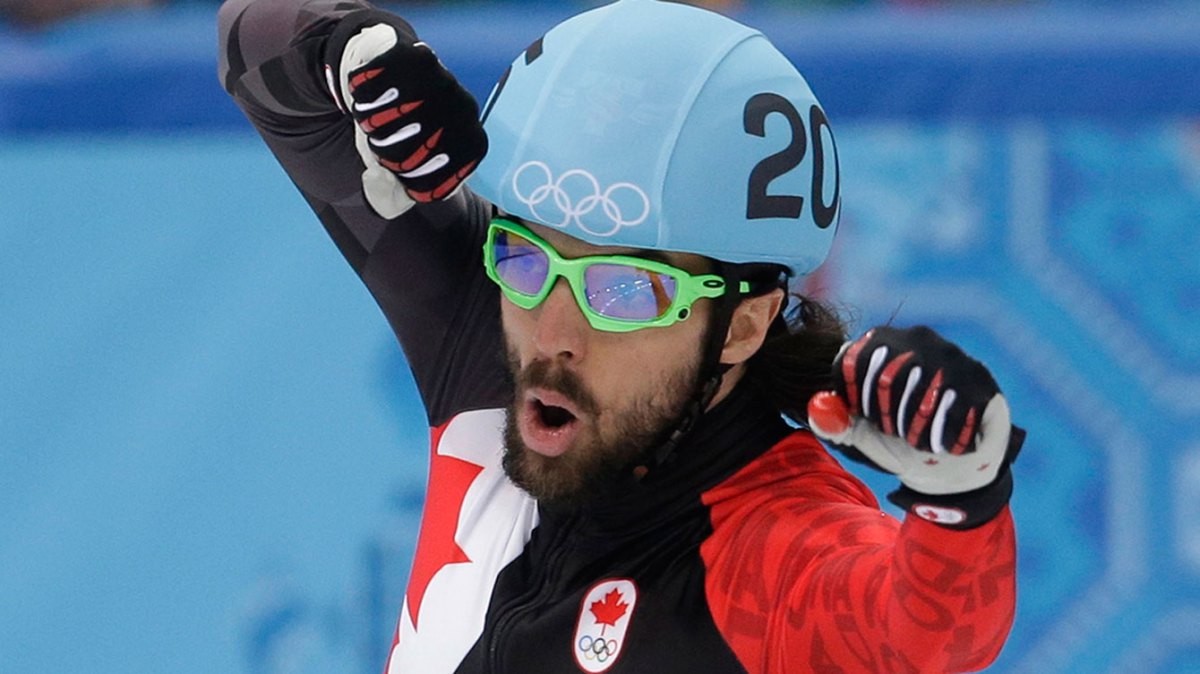 Canada leads Olympic medal count for the first time in history
February 11, 2014 —
Now that the 2014 Sochi Winter Olympics opening ceremonies have kicked off, Canadian athletes have finally been able to show off those handsome uniforms and start the race for medals. As of the morning of Feb. 11, heading into day four, Canada leads the medal count with 4 gold, 3 silver and 2 bronze medals — 9 in total. According to OlympStats, it's the first time in history that Canada has been at the top of the list.
It's Canada's largest Winter Olympics team ever — and expectations are high. Canadian athletes are expected to be awarded more medals than the 26 our athletes earned at the 2010 Vancouver Winter Olympics.
For a glimpse into the life — and mind — of an elite athlete, UM Today spoke with alumna Adrienne Leslie-Toogood [PhD/01], who is also the director of Sports Psychology for the Canadian Sport Centre Manitoba, housed in the Frank Kennedy Building on the Fort Garry campus.
How do athletes deal with the pressure of having only once chance every four years to compete?
I have a lecture series I host once every couple of years and at the last one we brought in Marcel Lacroix (now a coach), he led the long track speed skating program into Vancouver, and his mantra was "Today, Not Tomorrow" with those athletes for that reason. We really work with them to be the best they can be today. It's so easy in a training session if you're not feeling well to not fully engage. And you may be at a competition where you're not feeling 100 per cent but it's important that you put forward your best effort on that day regardless of how you're feeling. Ultimately, sure, you could have the flu or something else ailing you, but whatever state you're in, you have to be the very best you can be in that state.
>>  Expected Olympic medal projection for Canada: More than previous
>>  Recharging: The Canadian women's Hockey team have played almost 50 games since they began training full time in Calgary in August
>>  Canadian's Mens Hockey:  Biggest Hurdles for Sochi
>>  Home ice advantage? Alex Ovechkin and Evgeni Malkin on Sochi
>> Medal hopes and championship dreams: Canada's largest Winter Olympics team ever
How do you prepare your athletes to block out distractions of safety concerns and the like?
If you look at the Canadian sport system you'll see they have developed a model to try and minimize that. For instance, Manitoba athletes compete in the Manitoba games – their first multi-sport games. Then they go to Canada Games and then you get to international multi-sport games. So young athletes are being exposed to these things early on and you work with them to get them to understand their roles – their role isn't to worry about athletes villages or meals, that's a coaches and support staff job – their job is to focus on performing their best.  They focus on their process, doing all the little tasks that they know they need to do – skiing this gate right, and that gate right. The more they and their team are locked into that process, the fewer distractions come into play.
>> See the CBC report by Peter Mansbridge on Pushing the Limits in winter sport.
For more from Dr. Leslie-Toogood and the rest of UM Today's IN FOCUS Olympics special, scroll down to the bottom of the UM Today homepage here or click here.