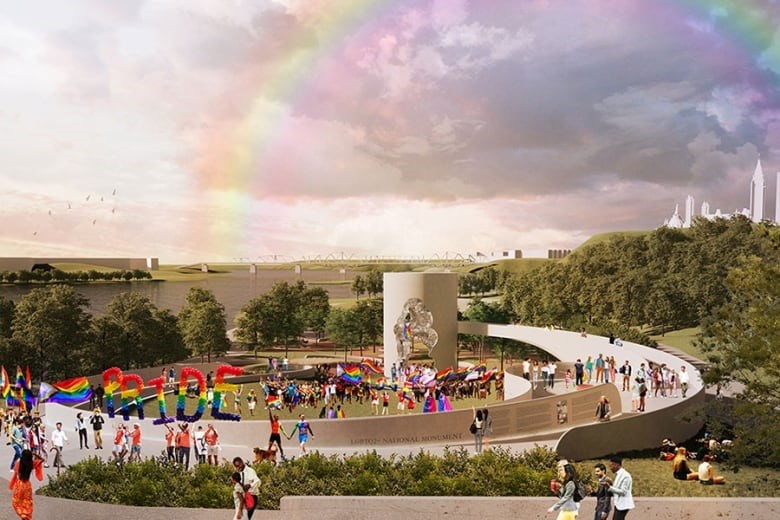 Team Wreford's design was chosen for LGBTQ2+ National Monument in Ottawa
March 29, 2022 —
Congratulations to Team Wreford (Public City Inc., architecture and landscape architecture, visual artists, Shawna Dempsey and Lorri Millan, and Albert McLeod, Indigenous & Two-Spirited People subject-matter expert and advisor) for having their design chosen for the LGBTQ2+ National Monument in Ottawa.
Read more about the LGBTQ2+ National Monument in Ottawa.
Public City Inc. is a design studio led and owned by alum Liz Wreford (BEnvDes/00, MLArch/07) and Peter Sampson and houses a team of FAUM graduates. Public City is known for its collaborative and inclusive approach to design, people, and context and is committed to a practice that is deeply rooted in the belief that the cross-pollination of ideas and expertise latent in a project team is the key to a project's success.