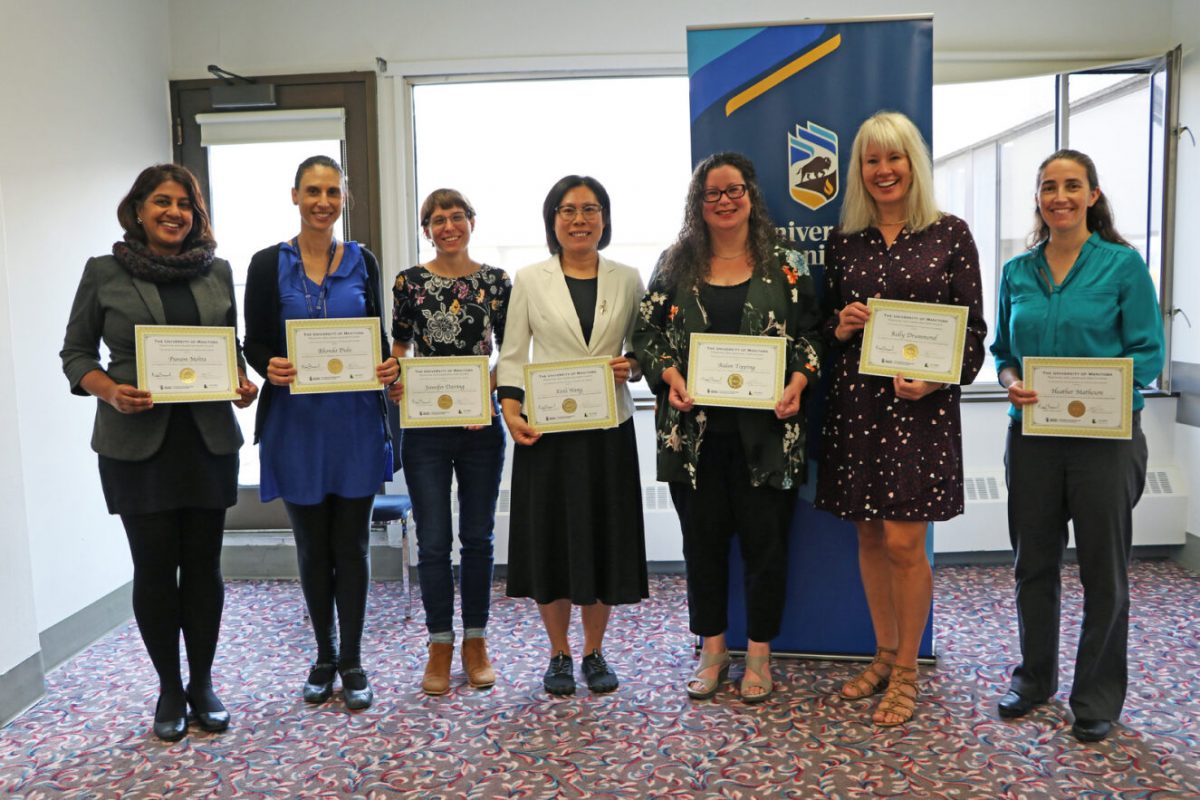 Teaching and Learning Program celebrates 2023 graduates
The UM TLC program is designed for faculty and full-time instructors who are in the early part of their teaching career.
October 31, 2023 —
On September 20th, program participants, mentors and invited guests gathered for a graduation ceremony to celebrate the 19 participants graduating from the TLC program this year. UM and The Centre would like to extend congratulations to all the recent graduates who dedicated themselves to advancing their skills in the field of education.
The Centre for the Advancement of Teaching and Learning offers the Teaching and Learning Certificate program with the goal of helping prepare educators for the challenges of teaching in modern classrooms. 2023 TLC graduate Rhonda Dube, from the College of Nursing, shared her experience with the program: "The TLC program was a lot of hard work, but I think that's why the celebration is that much sweeter. This program has helped to develop me into a better person, a better teacher, and a better colleague."
Designed for faculty and instructors who are in their first five years of teaching, TLC accommodates the busy schedules of faculty by offering limited classroom hours, flexible workshop offerings, supportive mentoring and providing individualized teaching feedback. The program focuses on pedagogical principles while providing teachers with foundational knowledge that can be applied in the classroom. Cintia Costa, an Educational Developer from The Centre, was a teaching mentor in the program. She spoke about her mentee Punam Mehta, who is an Instructor in the Rady Faculty of Health Sciences. "I admire Punam's commitment with her students, feminism, and social justice as she always went above and beyond to help prepare better health professionals. Ones who are inclusive and understanding of helping everyone."
The Teaching and Learning Certificate program exemplifies UM's commitment to producing skilled and compassionate educators who positively impact the future of education in Manitoba. Congratulations to the 2023 TLC graduates.
Read the full list of 2023 TLC graduates
Learn more about the TLC program
Even if you are not enrolled in the TLC program, you can attend a TLC workshop. Explore TLC workshops.