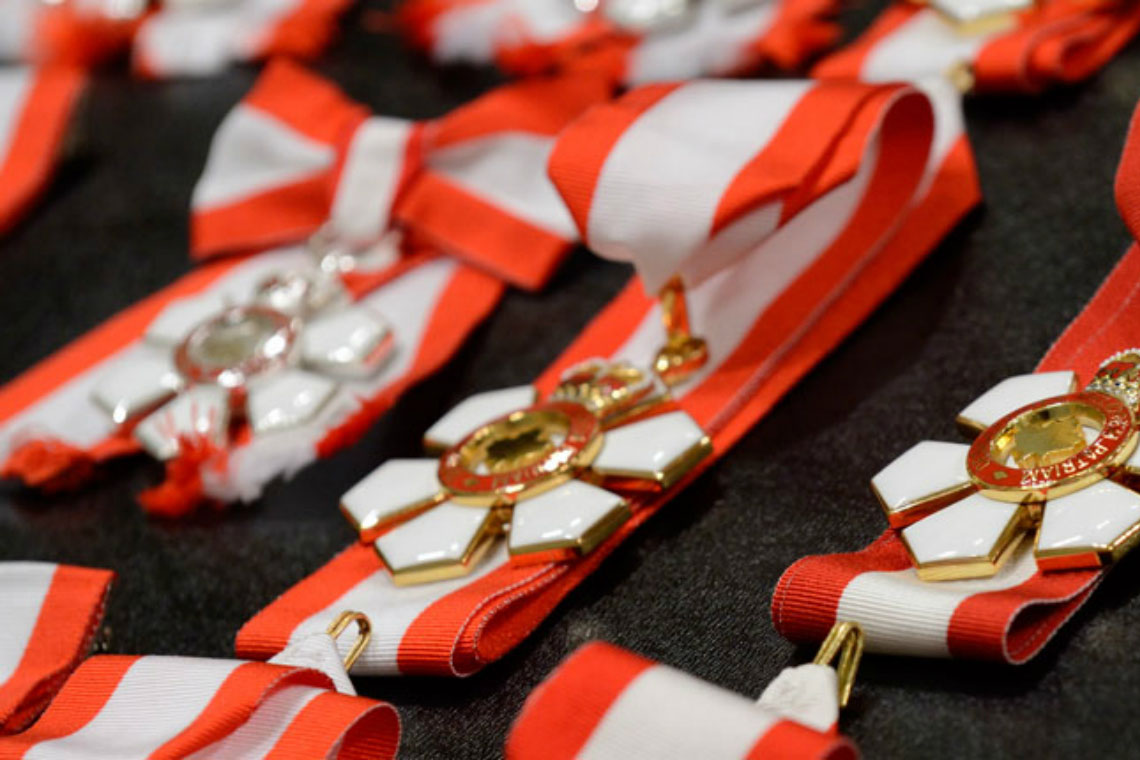 Six members of UM community honoured by Governor General
November 27, 2020 —
Seven Manitobans have been appointed to the Order of Canada, including six members of the UM community. These are among the 114 new appointments announced by Gov.-Gen. Julie Payette who will join nearly 7,000 Canadians from all walks of life who have received the award.
The appointment is selected by the Governor General after a recommendation from the Order of Canada advisory council, and is open to anyone, regardless of occupation, who has enriched the lives of others in their community.
This year's list includes seven Manitobans in three categories:
Companion (C.C.)
Recognizing national pre-eminence or international service or achievement.
Astrophysicist and Nobel Laureate Phillip James Edwin Peebles, O.M. [BSc(hons)/58, DSc/89]:
For his pioneering discoveries regarding the evolution of the cosmos, which have defined a modern picture of the universe.

Officer (O.C.)
Recognizes national service or achievement.
Former MP and MLA Bill Blaikie:
For his lifelong contributions to parliamentary service, and for his steadfast commitment to progressive change and social activism.
Sociologist and former Olympic athlete Sandra Kirby:
For her pioneering research on athlete harassment and for her sustained efforts as an advocate for equity, inclusion and safety in sport.
Human rights advocate Marcia Vaune Jocelyn Kran [LLB/80, BA/87]:
For her contributions to the advancement of international human rights and development, and for her steadfast advocacy of democratic governance.
Member (C.M.)
Recognizes outstanding contributions at the local or regional level or in a special field of activity.
Curler and sports broadcaster Don Duguid:
For his contributions to the growth of the sport of curling, as an athlete, broadcaster and teacher.
Business entrepreneur William Fast [BSc(EE)/60]:
For his leading business acumen and for his philanthropic commitment to disadvantaged communities in Canada.
Former senator, The Honourable Janis Guðrún Johnson [BA/68, LLD/18]:
For her long-standing career in the public service, and for her contributions to Manitoba's arts and culture scene.
UM Dean of the Rady Faculty of Health Sciences, Brian Postl, O.M. [MD/76]:
For his leadership of and involvement in the advancement of clinical and academic health care in Manitoba.
Environment legal expert Stefan Glenn Sigurdson, Q.C. [BA(Hons)/68]:
For his dexterous relationship-building skills and for his contributions to alternative dispute resolution across Canada and beyond.
Read all the citations here.