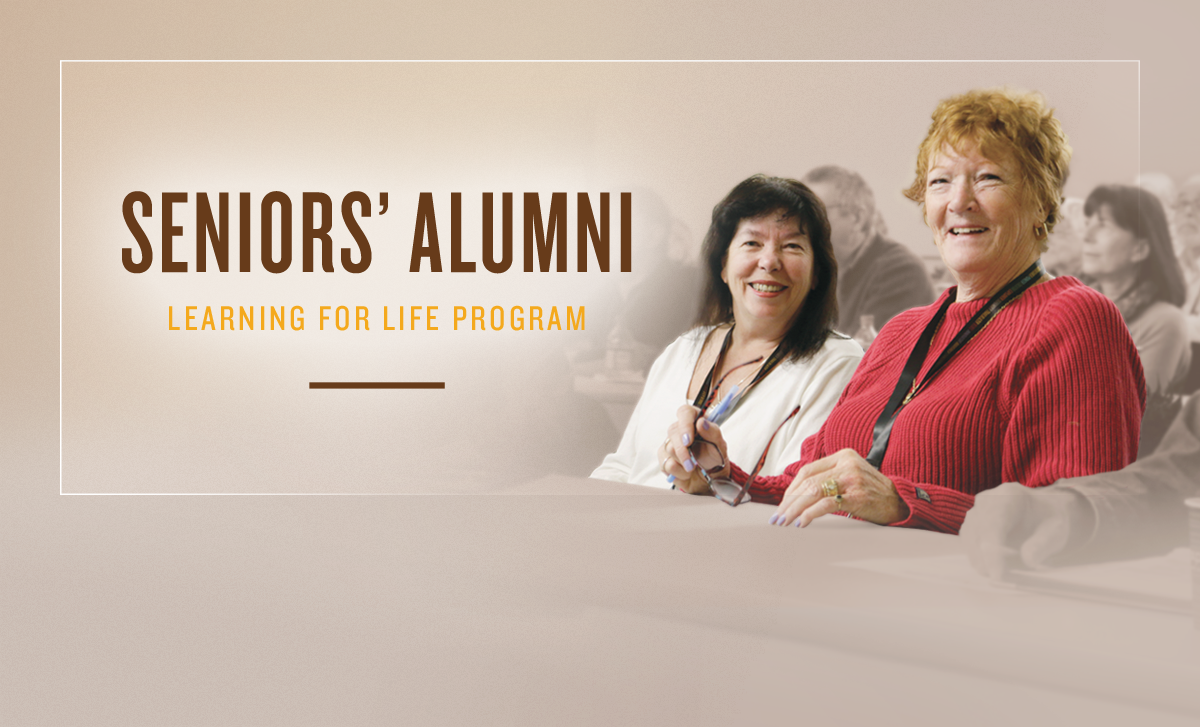 Seniors embrace lifelong learning through unique program
Registration now open to alumni and friends aged 60-plus for new session of seniors' program
February 11, 2016 —
The Seniors' Alumni Learning for Life Program provides opportunities for U of M alumni and friends aged 60-plus to explore new ideas, and hear from professors, researchers and fellow alumni. Running from March 10 to April 28, the series of seven lectures showcases leading experts in their fields in an intimate classroom setting and combines it with engaging, lively discussions among others who share a love of learning.
Anne Baetsen is a retired nurse who received training from the U of M. She attended the Seniors' Alumni Program in 2015 and said she enjoyed the series.
"I found it was excellent," said Baetsen. "It was enlightening and I felt that it really opened my eyes to what's out there."
Graduating with a master's degree in educational psychology, Diane Ellsworth agreed, noting the discussions during the series were a highlight for her.
"It was excellent. It was thought provoking and it made me want to look for more information about the various topics," said Ellsworth.
This year the program continues with innovative topics including end of life challenges, exploring vitamin supplements, combatting light pollution, the impact of a 'tough on crime' approach, interpretations of left and right wing politics, and the death of the honey bee.
Registration for the U of M's 2016 Seniors' Alumni Learning for Life Program is now open. For details, visit umanitoba.ca/seniorsalumni.