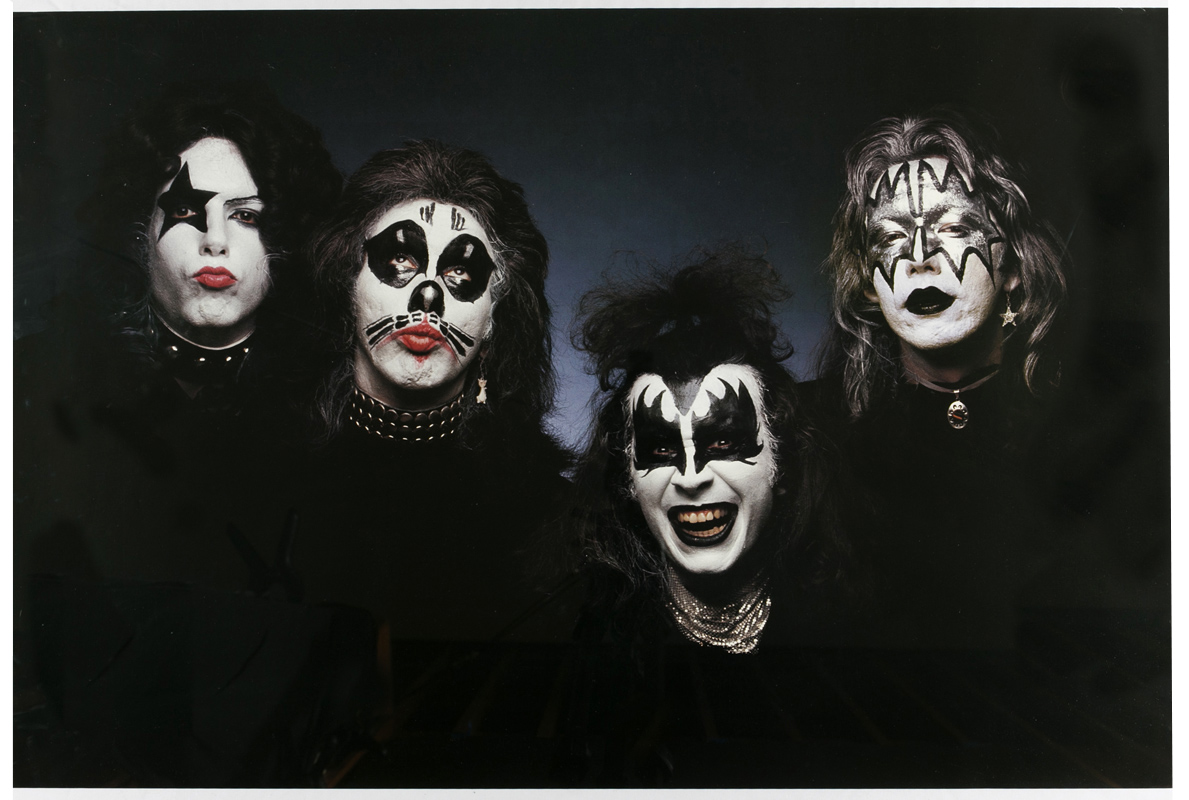 Remembering the KISS concert
February 7, 2014 —
Winnipeggers had never experienced anything like them before; half of the audience jeered and threw things at the stage, the other half loved it and screamed adorations, but no one really knew who or what they were – the concert wasn't advertised and tickets were free. It was Feb. 8, 1974. Feminists were protesting outside and inside Taché Hall, Gene Simmons, Paul Stanley, Ace Frehley and Peter Criss walked on stage to perform one of their first shows as KISS. They were unknowns and unknowingly on the brink of enduring international stardom. Winnipeg and the University of Manitoba were now a part of glam rock history.
Frank Weipert promoted the concert, but he didn't run any advertisements because no one knew who KISS was so there was no point. The concert was part of the University of Manitoba's The Festival of Life and Learning, a popular five-day celebration featuring many concerts.
"I wanted to do something different for the festival because a lot of the acts were safe, traditional folksingers and jazz and rock acts. I'd never heard KISS's music before," Weipert told Ken Sharp, author of Nothin' To Lose; The Making of KISS 1972-1975.
The hall was packed.
When the curtain flew up to reveal the stacks of amplifiers and KISS walked out, "everybody in the audience looked in absolute amazement," Weipert recalls.
"There was no apathy. Half of them were horrified – there were some beer cans that went flying to the stage—and the other half were like, 'This is the most amazing thing I've ever seen.' I was shocked no fights broke out in the audience," Weipert says.
Alumus Ron Romanowski [ExEd/89] was there and he shared his recollections with UM Today.
"I saw KISS perform at Taché Hall so long ago that it seems as only a wisp of memory until I think about the event for a while. KISS was very loud (of course) and their make-up seemed outrageous at the time. I [imagined] they were evil clowns from the circus armed with electric guitars as weapons.
But another equally amazing event at the concert for me was what happened outside the doors before we got in. There were female protesters marching with placards decrying the sexist lyrics of the band and their depiction of women.
So over the years KISS has become a top-selling band, really, a big American business. And the modern Feminist movement, of which that protest years ago was a part, has become a revolution which continues to alter the world. And I experienced the meeting of these disparate social currents clashing so many years ago at old Taché Hall."
It was KISS's fourth show of their first tour (here was the setlist) and according to student and concert-goer Bill Fry, "Winnipeg greeted Glam with the usual boorishness that Winnipeg is famous for."
The Manitoban reporter Bob Harrison was not at the concert but shared his thoughts on the genre, and the band. His "So you want to be a rock n roll star?" article, published on Feb. 11, 1974, itemized the goods a person needs to be a rock star, including "4 guitars (each retaining an unmistakably poor, out of tune, screeching tone)," and "10 lbs of Elizabeth Arden cosmetics."
As he summarized, "It's pretty easy to be a rock star. You don't need talent. Just money."
UM Today tried to track down Bob – or Robert – Harrison to see if he enjoys the music of KISS today, but we were unsuccessful. So Bob, if you're reading this, please let us know if you ever opened up to glam rock and the music of KISS. Perhaps you don't rock and roll all night or party every day, but do you at least find a few daily minutes to shout it out loud?
And if you, dear reader, were also at the show, please share your memories with us.
After Harrison's article ran, two Letters to the Editors were published, as well as an Editor's Response.
KISS off, 1974