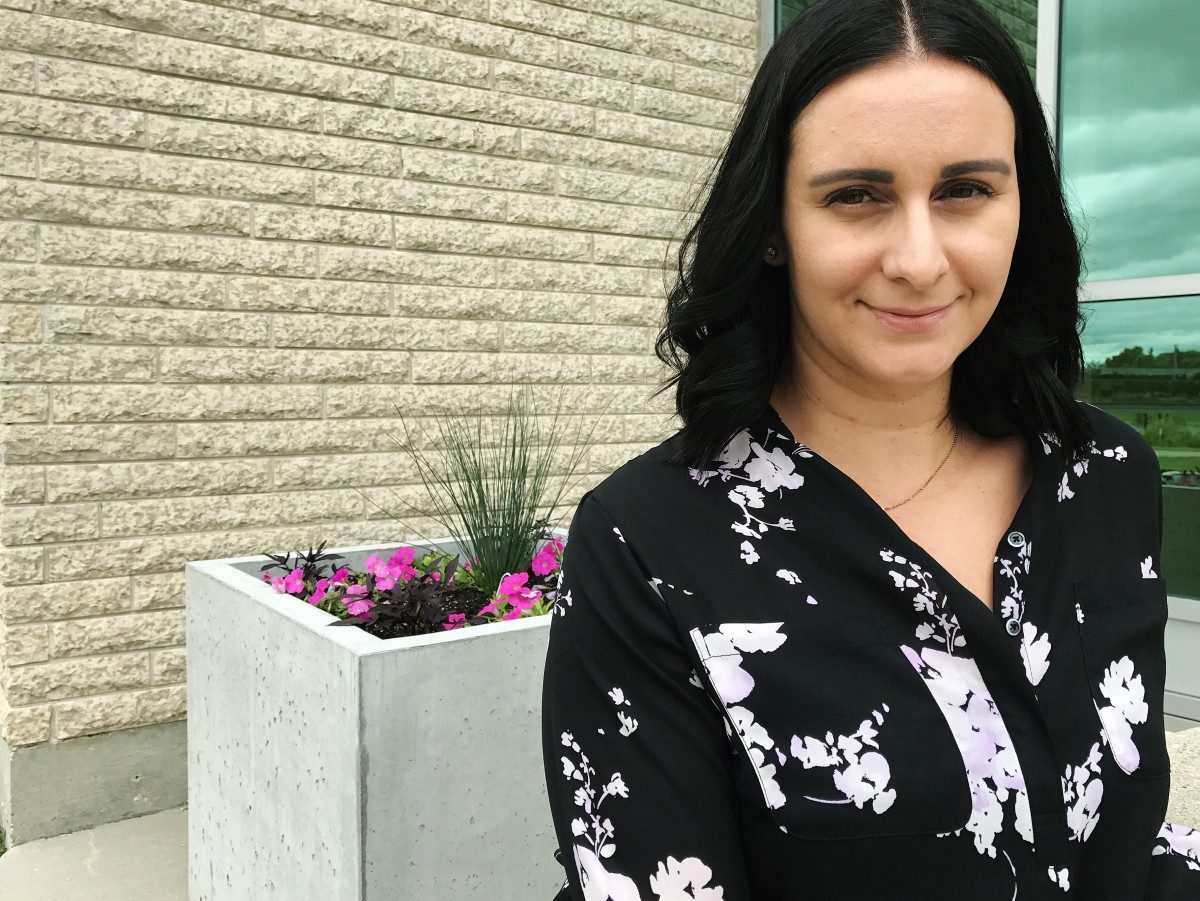 Recollections from the Games
Our Canada Games alumni share their favourite memories
June 19, 2017 —
To celebrate the 50th anniversary of the Jeux du Canada Games, the U of M will be running a story series entitled Recollections from the Games to highlight U of M alumni, faculty, staff and students that have been involved in the Canada Games as athletes, coaches and volunteers.
After a 20-year absence from Manitoba, Bison alumna Sara McKinnon is thrilled the Canada Summer Games are back in the province and at the University of Manitoba.
McKinnon, an athlete of the 1997 Summer Games in Brandon, pursued her swimming career and education at the University of Manitoba.
"I started full time training at the University of Manitoba when I was 16 years old," she said. "I was provided the opportunity to swim alongside the varsity team and train out of the National Sport Centre. Two years later, I went on to join the Bisons Swim team where I trained and competed at the CIS level from 1999-2005. I graduated in 2005 with two degrees. In both Sociology (Criminology) and Psychology."
While at the Summer Games, she captured one silver and three gold medals. This success earned her the Roland Mitchener Canada Games Award.
"What I remember most about the 1997 Canada Summer Games was the energy and team atmosphere felt throughout the athlete's village. I believe we packed the entire female swim team into bunk beds placed in one large room in the University of Brandon dorms; however, we never felt crammed in there! We all had such a blast bonding and motivating each other for our individual races and relays."
McKinnon says it was also a highlight to experience the games while competing on home soil.
"This truly is something that is indescribable," she said. "Feeling the love and support from family and friends in the stands is electric. It was also amazing to be able to cheer on fellow teammates outside of the swim team and support them at their respective games and races."
4,000 young athletes will take make campus home for the duration of the games. The Athletes Village is in the residences on campus. McKinnon is looking forward to welcoming this year's participants to campus and to the world of the Summer Games.
"I wish all the best to the young athletes competing and hope they realize that their home province is behind them all the way," she said. "I can't wait for them to hear the cheers in the stands as they compete in front of their home crowd. There is no other feeling like it."
If you have been involved in the Canada Games or are participating this year, we would love to share your story. Please contact us at umtoday [at] umanitoba [dot] ca.