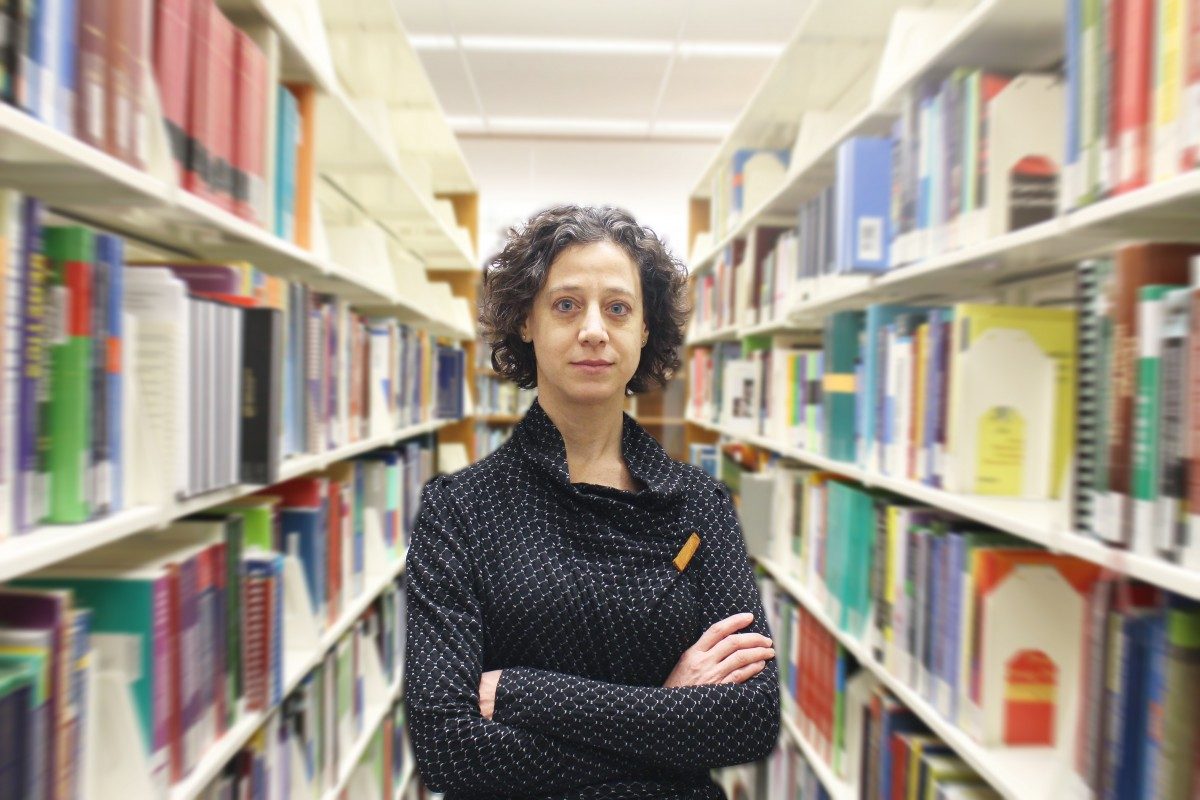 Preventing HIV epidemics
Building on a decades-long legacy of groundbreaking HIV/AIDS research
November 29, 2017 —
Called "Europe's forgotten war", the political conflict in eastern Ukraine has resulted in death, illness and an uncertain future for many of those displaced by the fighting.
U of M alumna Dr. Marissa Becker was in this region of Ukraine—which has the second-highest rate of HIV infections in eastern Europe and central Asia—when the conflict broke out. Working with local sex workers, she was trying to understand what put the population at such high risk in the spread of HIV.
It was after meeting a woman in the city of Dnipro—whose background was in mechanical engineering but had been forced to flee her home and enter the sex trade—that Becker started to see things from a new perspective.
"When we started to hear these stories, I spent a bit of time trying to better understand it with our partners in Ukraine," says Becker. "We talked with women who were entering into sex work as a way to have some economic support or financial stability." Becker, who maintains a research position with the Rady Faculty of Health Sciences Centre for Global Public Health, is also an associate professor in the department of community health sciences at the University of Manitoba with cross-appointments to internal medicine and medical microbiology.
Inspired by how little information was available on conflict and its impact on the spread of HIV, Hepatitis C and other sexually transmitted diseases, her latest research examines how using conflict as a predictor could better inform preventative methods at the ground level to help curb the spread of these epidemics. Thanks to a $1.5 million grant from the Canadian Institute of Health Research, Becker's team has been collecting data through interviews with sex workers and their clients to better understand when and how HIV risk really begins to occur.
Her work builds on a decades-long legacy of groundbreaking HIV/AIDS research led by the University of Manitoba, beginning in Nairobi, Kenya, in the 1980s and continuing today. Funded by the Bill and Melinda Gates Foundation, the Kenya AIDS Control Project looks at Kenyan female sex workers who make up the largest HIV-resistant cohort in the world. Given that 36.7 million people live with HIV across the globe, exploring different angles—from immunity to environmental predictors, like political conflict—is key.
Becker's program is only in its first year, but based on information gathered in pilot studies, there are many adolescent girls and young women falling through the cracks and becoming infected with HIV and Hepatitis C. Becker's crucial research will inform program adaptations and modifications to better address prevention.
"We know that targeted prevention programs for female sex workers have challenges in reaching new sex workers," says Becker. "It's important when thinking about conflict and movement of new sex workers into regions. Programs have a hard time identifying and accessing them because they are often hidden— or they don't have the agency or the networks around them yet. You see the potential for increasing the impact that front line service providers and prevention programs can have by reaching the right population— and providing the services and supports required."
Funding for Dr. Marissa Becker's research is provided by the Canadian Institute of Health Research.
Read more about the U of M's current HIV research in Nairobi in UM Today, the Magazine.
Research at the University of Manitoba is partially supported by funding from the Government of Canada Research Support Fund.