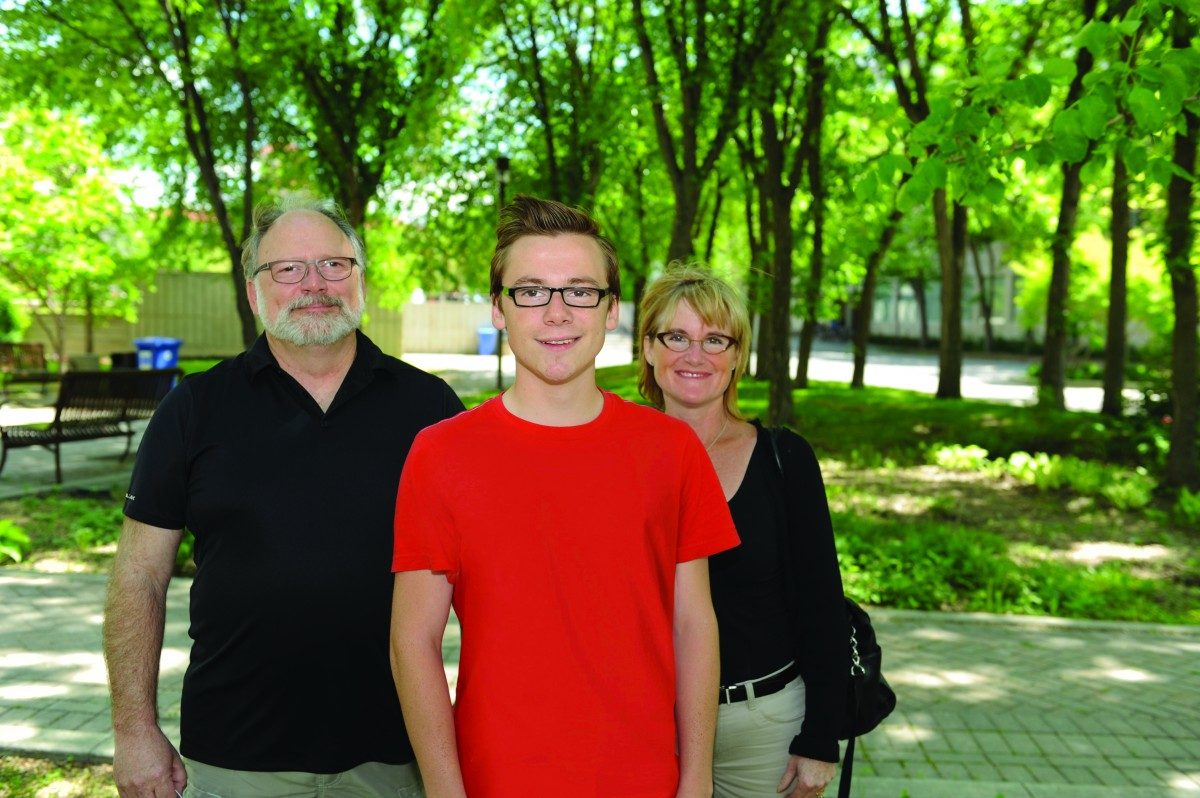 Parents' Guide to First Year – Helping your student prepare
August 20, 2018 —
As a parent, you're probably very invested in your child's education and are an important influence in your new student's academic life. As your student gets ready for their first year at the University of Manitoba, there are many ways you can encourage them to be more independent as they transition from high school to university.
A series of online orientation videos is available to assist you and your student. These videos are designed to supplement in-person programming, so students can more easily understand some of the information they will receive at New Student Orientation. Encourage your student to regularly check the email address they used to apply, and to claim their signUM account, which will help ensure important communications aren't missed. You can also check out the First Year Planning Guide, which is designed specifically to assist new students prepare for their first academic year.
How to support your student during their first year
The support of family members is incredibly valuable to students and contributes significantly to the success they can achieve in their studies. How can you help specifically? Do things with them, not for them, such as researching courses and programs, registration, meetings with advisors. It's also important to remember that what you want for your student may be different than what they want; supporting their choices is key. Asking questions about what they are studying (and being patient while they explain) is a great way to help your student with learning and memory. Discussing information from lectures, or textbooks, and talking about it regularly makes it easier to recall come exam time.
Possibly most important is to remind your student that asking for help is normal and that there are many places to get support on campus. You can also let them know of the many resources at the U of M that are available to students:
Academic Advisors in the First Year Centre are also available to assist any first year student regardless of faculty or program. Advisors help students transition to university and navigate the responsibilities, and opportunities available in this new environment. Encourage your student to make the most of their time at university by regularly checking in with an advisor.
Expectations of parents and the limits of sharing
There are some boundaries to parental involvement at the U of M. Regardless of age, or who is paying for tuition, the Freedom of Information and Protection of Privacy Act (FIPPA) allows the U of M to release any information about a student only to that same student.
New Student Orientation and other important dates
New Student Orientation (Fort Garry campus) will be held on September 4, 2018. Be sure to check the New Student Orientation webpage for more information and how your student can register, and why they should attend. Registration closes August 27, 2018.
Some other important dates and deadlines include:
First Day of Classes for Fall Term – Sep. 5, 2018
Course Drop Date – The last date to drop a course with a refund for Fall term and Fall/Winter term spanning courses – Sep. 18, 2018
Course Add Date – The last date to add a course in the revision period – Sep. 19, 2018
Fee Payment Deadline Fall Term – Oct. 3, 2018
Be sure to join the conversation on our student social media channels: @umstudent, @um_student and facebook.com/UM.Student.
For more information visit umanitoba.ca/orientation.