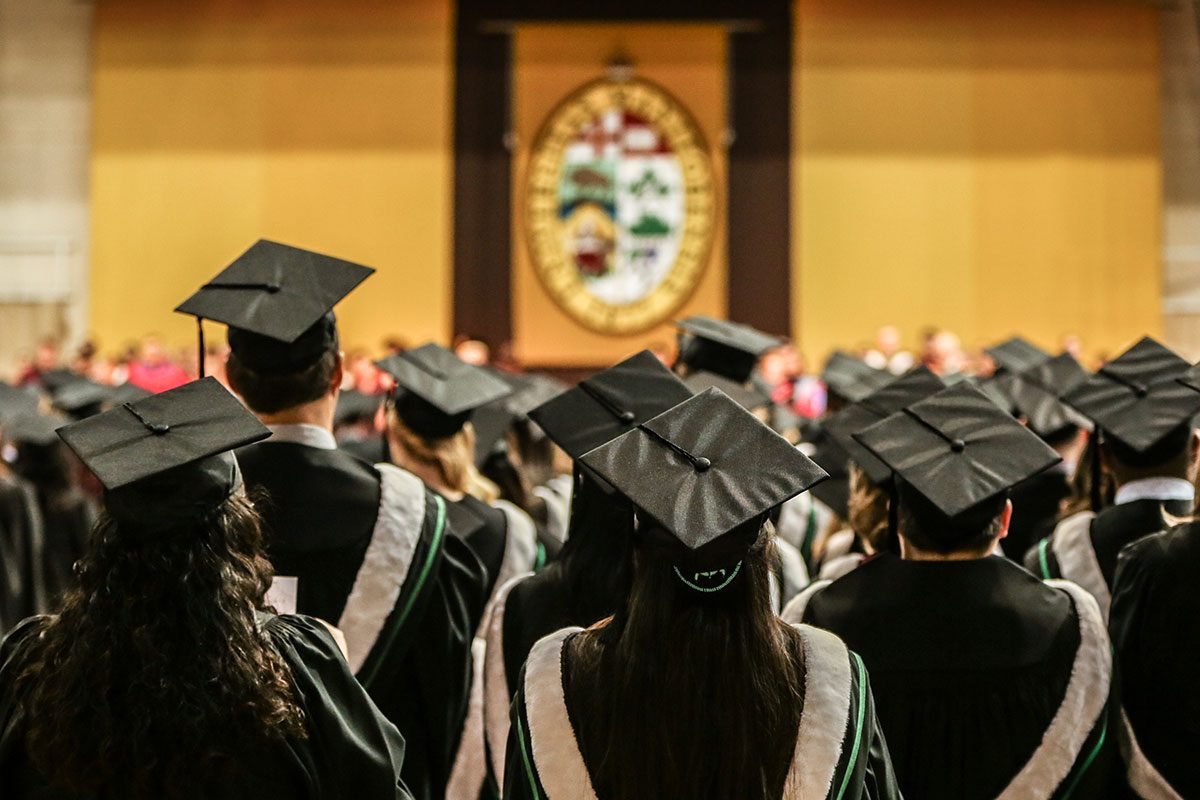 Outstanding graduates and remarkable Canadians are recipients of honorary degrees at U of M's 140th Spring Convocation
May 31, 2019 —
Each year, the University of Manitoba bestows honorary degrees upon individuals who have achieved acclaim for their advancement of culture, communications, education, administration, scholarship, leadership, philanthropy, mentorship, or business.
At its 2019 Spring Convocation on June 4 to 10, 2019, the University of Manitoba will confer, degrees, diplomas and certificates on 2,848 graduates, and the following noteworthy individuals will be awarded honorary degrees:
Paul Desmarais Jr. O.C., O.Q.
Doctor of Laws
June 4, 2019, 3:00 pm
Preeminent Canadian businessman Paul Desmarais Jr. has led Power Corporation of Canada into the 21st Century and built a corporate culture envied around the world. Mr. Desmarais is chairman and co-CEO of one of our country's most successful corporations, with annual revenues of $30 billion. He spearheads the building of healthier, more vibrant communities through his significant philanthropic work, both personally and through Power Corporation of Canada. Mr. Desmarais has received numerous accolades for his work and was named Insigne d'Officier de l'Ordre de la Couronne in Belgium in 1994, Officer of the Order of Canada in 2005, and Chevalier de la Légion d'Honneur in France in 2012.
Carolyn S. Duhamel
Doctor of Laws
June 10, 2019, 2:00 pm (Université de Saint-Boniface)
Throughout her nearly five-decade career, Carolyn Duhamel has greatly contributed to the advancement of education in Manitoba. Ms. Duhamel has distinguished herself through her highly successful 15-year tenure as executive director of the Manitoba School Boards Association (MSBA), during which time she skilfully led the reform and implementation of a new governance model that continues to be recognized as a highly effective practice. Prior to her work with the MSBA, Ms. Duhamel was executive director of the Manitoba Council for Leadership in Education, where she worked in collaboration with partners in the educational field to implement a professional development program for education professionals. Bilingual herself, Ms. Duhamel has always been committed to promoting bilingual and multicultural education. She is an agent of change whose ability is matched only by her determination to ensure that education in Manitoba is of the highest quality.
Janice Y. Lederman
Doctor of Laws
June 6, 2019, 3:00 pm
Janice Lederman [BA/74, JD/77] has had a distinguished career as a business lawyer and influential advisor to emerging entrepreneurs in Winnipeg. She is president of Valhalla Private Capital Inc., one of Western Canada's most active venture capital firms. In recent years, as co-founder and president of Innovate Manitoba, she helped companies—many originating from the University of Manitoba—turn their ideas into profitable businesses, creating prosperity for our province and nation. A natural leader, Ms. Lederman has presided over the Manitoba New Democratic Party, Assiniboine Credit Union, and the United Way of Winnipeg, among other organizations. At her alma mater, Ms. Lederman helped establish a start-up legal clinic, introduced a program on philanthropy, and chaired the Board of Governors. Her honours include a Distinguished Alumni Award and the Andre Mailhot Award, the United Way of Canada's most prestigious honour.
Naomi Z. Levine
Doctor of Laws
June 7, 2019, 9:30 am
Naomi Levine [MA/70, LLB/76] has championed human rights for more than 40 years. Governments, institutions, and organizations have sought her expertise on legal and ethical matters, particularly workplace disputes and sexual harassment. As president of the Canadian Association against Sexual Harassment in Higher Education, Ms. Levine became a prominent national voice in campus controversies across the country. She was host of the popular CBC-Radio column Levine's Law, Ms. Levine and her husband Arthur Mauro are major philanthropists supporting human rights education at our university and beyond. In 2003, Ms. Levine was named YMCA-YWCA Woman of Distinction.
Shelagh H.S. Rogers, O.C.
Doctor of Letters
June 5, 2019, 2:30 pm
Nationally celebrated radio host Shelagh Rogers has devoted almost 40 years to collecting and recounting the stories of Canadians from coast to coast. In recent years, as host of CBC Radio's The Next Chapter, and as chancellor of the University of Victoria, Ms. Rogers has directed her legendary energy to promoting mental health, adult literacy, and reconciliation with Indigenous peoples. Her trademark hearty laugh belied a decades-long struggle with depression, which motivated her to fight publicly against the stigma of mental illness. In recognition of her success in promoting Canadian culture throughout her lengthy career, and her numerous volunteer efforts, she was named an Officer of the Order of Canada. Ms. Rogers also holds five honorary doctorates and was an honorary witness for the Truth and Reconciliation Commission of Canada, among her many accolades.
Shahina Siddiqui
Doctor of Laws
June 4, 2019, 9:30 am
Shahina Siddiqui is the founder and executive director of the Islamic Social Services Association based in Winnipeg, Ms. Siddiqui's community involvement is extensive. She served the community as a member of the RCMP Commissioner's National Advisory Committee on Diversity as well as the RCMP Commanding Officers' Diversity Committee of D Division in Manitoba. She has also served with several NGOs and community organizations in Winnipeg, sits on the National Advisory Board for the Canadian Association for Muslims with Disabilities, the board of the Social Planning Council of Winnipeg, the City of Winnipeg anti-racism Committee, Hospice and Palliative Care Manitoba, and the Manitoba Coalition for Human Equality. Ms. Siddiqui also served as community relations coordinator and did media outreach for the Manitoba Islamic Association from 1998 to 2003 and was a member of the advisory committee for United against Racism.
Winston D. Wuttunee
Doctor of Letters
June 6, 2019, 9:30 am
A well-known name in the Canadian music industry since 1973, Indigenous entertainer Winston Wuttunee has wowed audiences across North America as well as Europe and Australia as a singer, keynote speaker, and comedian. Born and raised in Saskatchewan, Mr. Wuttunee has appeared on national television and radio, and in three films. He has many CDs and recordings, many of which have been major successes in Canadian music. In 2002, he became a recipient of the Lifetime Achievement Award, an honour bestowed upon him by the Annual Aboriginal Music Awards. In 2012 Mr. Wuttunee was nominated and received an Indspire Award (formerly the National Aboriginal Achievement Awards) for his work preserving the culture and promotion of Indigenous heritage and spirituality in Indigenous communities.
Note: Robert Silver, O.M. a cornerstone in Manitoba business development and finance who has made an extraordinary impact in our community, received an honorary Doctor of Laws on May 23, 2019, during the Rady Faculty of Health Sciences convocation ceremony.
As part of 2019 Spring Convocation, installation of Anne Mahon as the 14th Chancellor of the University of Manitoba is on Monday, June 3, 2019.
Learn more about Spring Convocation 2019 here.
Each session of Convocation will be streamed online. Follow convocation ceremonies and events on #umanitoba2019 on Twitter and Instagram to see more.