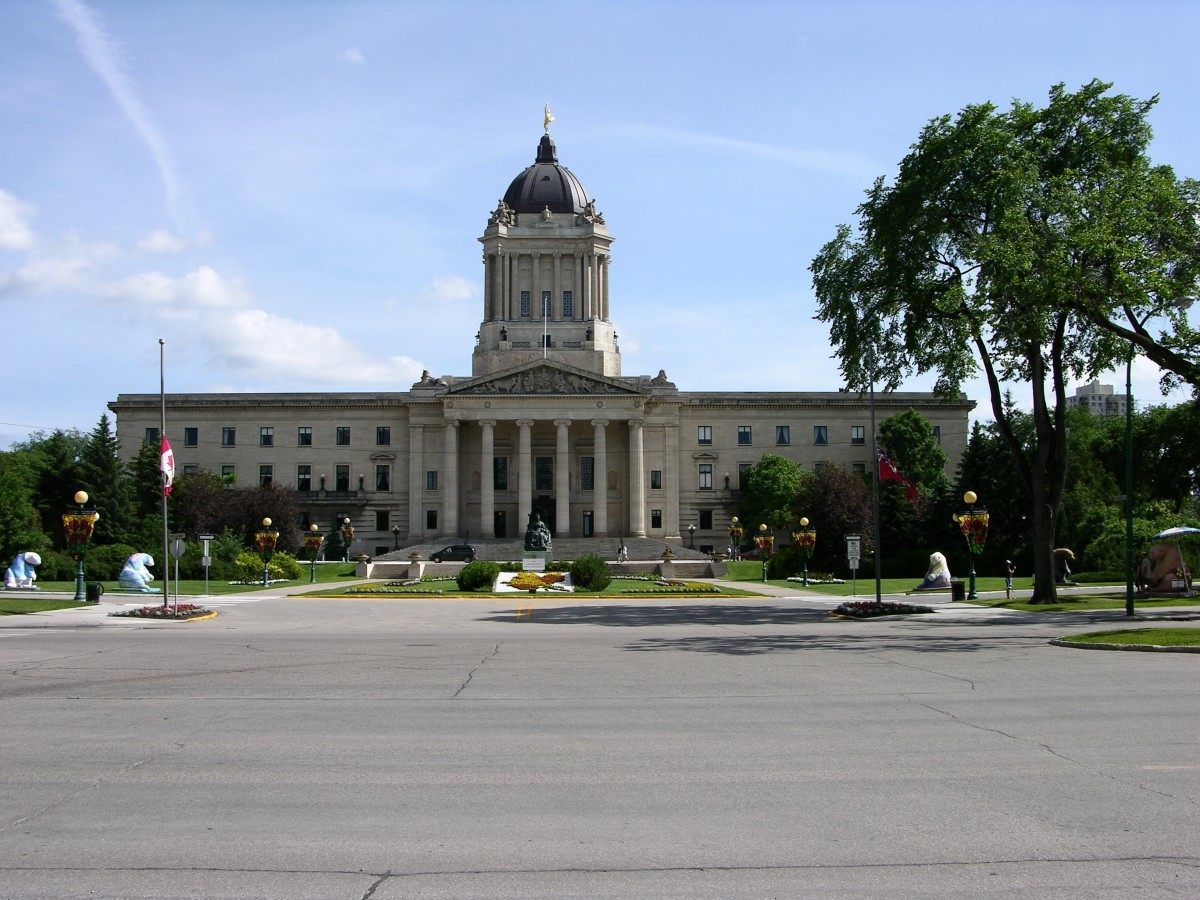 Nine Order of Manitoba recipients have UM connections
September 10, 2020 —
Twelve Manitobans, whose contributions encompass a broad range of endeavours and accomplishments, will today receive the Order of Manitoba, the province's highest honour. An intimate, reduced-capacity investiture ceremony will take place at the Manitoba Legislative Building, which will comply with all public health guidelines.
The ceremony will be streamed live today and can be viewed at the lieutenant-governor's website. The ceremony will start at 4 p.m.
Nine of these 12 distinguished recipients are individuals who are associated with the University of Manitoba.
They are:
Mitch Bourbonniere [BSW/87, MSW/95]
An educator and community activist, Bourbonniere has long been inspired to help others find their voices. A founding member of the original Bear Clan Patrol, he also volunteers with Ogijiita Pimatswin Kinamatwin (OPK) the Mama Bear Clan, Drag the Red and many other organizations. A former UM Bison Football player, he has received two Governor General awards for bravery and meritorious service as well as the Canadian Humane Association's Bronze Medal for Bravery for jumping into a Winnipeg river to save a young woman's life in December 2016.
Elder Mary Courchene [BEd/86, BA/87, LLD/18]
Courchene is an Indigenous leader and role model in the field of public education, sharing her guidance and experience on the journey toward truth and reconciliation for all Manitobans. Drawing on the strength of her family and culture along with her own painful experiences as a residential school survivor, she seeks to build understanding that brings both Indigenous and non-Indigenous communities together to learn, heal and grow.
Krishnamurti Dakshinamurti, professor emeritus
An emeritus professor in the University of Manitoba faculty of medicine, Dakshinamurti is a senior advisor to the St. Boniface Hospital Research Centre and an innovator in the epigenetics of vitamins, metabolic syndrome disorders and the pharmacology of vitamins. His biography was included in the Cambridge University Press's Outstanding Scientists of the 21st Century.
William (Bill) Elliot [BSc/72, MNRM/77]
Elliott built a career in championing the cause of sustainability through environmental education. He is the founding executive director of the Fort Whyte Centre for Environmental Education, now known as FortWhyte Alive. Never satisfied with the status quo, he has a flair for adaptation and creating programs and facilities that responded to both community need and funding opportunities.
Richard Frost [LLD/09]
As CEO of The Winnipeg Foundation (TWF), Canada's first community foundation, Frost has become a leader in encouraging the growth of this influential movement. During his tenure, TWF has experienced unprecedented growth and development, multiplying its net worth and increasing its social and cultural influence in Winnipeg and surrounding communities.
Tina Jones [BEd/89]
Chair of the Health Sciences Centre (HSC) Foundation board, Jones is a successful entrepreneur, community contributor and philanthropist. Her work with HSC Foundation has raised record funds, impacting the lives of many Manitobans. Jones is owner of the Banville & Jones group of companies and partner in The Rink Training Centre, both ground-breaking enterprises. She has recently been recognized with the UM 2018 Distinguished Alumni Award and the Women's Executive Network as one of Canada's 100 most powerful women.
Marion Lewis [BA/60]
A pioneer in medical genetics, Lewis co-founded the Winnipeg Rh Laboratory to study and eradicate hemolytic disease of the newborn (HDN). Prior to her work, HDN was a major cause of morbidity and death in the newborn period. The Rh Laboratory has the distinction of being one of the earliest genetics laboratories in Canada. Lewis developed and perfected the methodology to detect all forms of Rh-incompatibility and to use this same technique to test the blood of all pregnant women in Manitoba. Lewis received the La Medaille de la Ville Paris for the first international workshop in monoclonal antibodies.
Margaret Morse [BA/46]
Manitoba's first speech therapist, Morse pioneered speech clinics in hospitals, assessing and treating adults and children with communication disorders for several decades, for which her patients were very grateful. Morse continues to advocate for a master's program in speech pathology at the University of Manitoba and has a long record of volunteerism with a variety of community organizations including the Winnipeg Art Gallery, the Woman's Musical Club of Winnipeg and the Manitoba Historical Society.
Ernest Rady [BComm/58, LLB/62, LLD/15]
A very successful entrepreneur and former member of the Manitoba Bar Association, Rady is passionate about supporting important causes including education, children's health and scientific research. His charitable donations include the Rady Children's Hospital, the University of California San Diego Rady School of Management and The Salvation Army. Of particular significance to Manitobans was the $30-million transformative gift to the University of Manitoba, as part of its Front and Centre Campaign to bolster the school's teaching, and for whom the Rady Faculty of Health Sciences is named.
The honoured recipients were noted in several stories in media such as CBC and CTV.
Also receiving the honour were: Stephen Borys, director and CEO of the Winnipeg Art Gallery; Stuart Murray, inaugural president and CEO of the Canadian Museum for Human Rights; and sportscaster Scott Oake, director of the Bruce Oake Recovery Centre.
The Chancellor of the Order is also a UM alumna, Her Honour, Lt.-Gov. Janice Filmon [BScHEc/63, LLD/11], who chooses recipients from the nominations.
The full citations for each Order of Manitoba recipient are available here.