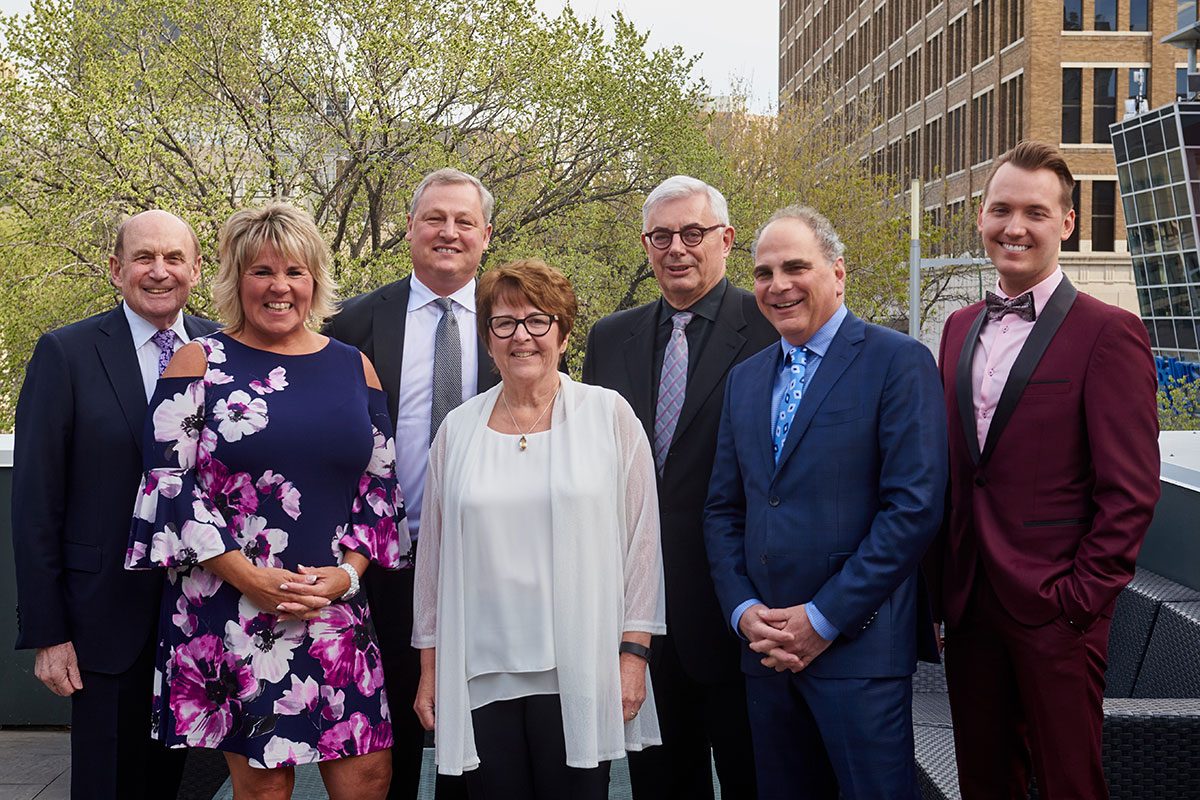 Know some outstanding alumni?
September 26, 2018 —
The University of Manitoba is now accepting nominations for the 2019 Distinguished Alumni Awards (DAA). Five alumni will be selected for their accomplishments in the following categories: service to the U of M, community service, professional achievement, outstanding young alumni and lifetime achievement.
The 2019 DAA's will mark 60 years of recognizing U of M alumni for their outstanding contributions to society. These recipients are often hidden heroes—their accomplishments more widely recognized than their own names. The DAA brings them into the spotlight to celebrate their achievements.
Past recipients include engineer Diana Nicholson [BSc(BioE)/06] who has worked around the world delivering clean drinking water to developing communities; scientist Gary Wong [PhD/14] who helped discover a treatment for Ebola; and Dr. Lorrie Kirshenbaum [BSc/86, MSc/88, PhD/92], whose research has found a way to prevent cells from dying during a heart attack.
The 2019 DAA recipients will be announced in December 2018, and honoured at the Celebration of Excellence gala event next spring.
To nominate a U of M grad, please visit umanitoba.ca/distinguishedalumniawards
The nomination deadline has been extended to Friday, Nov. 9, 2018.