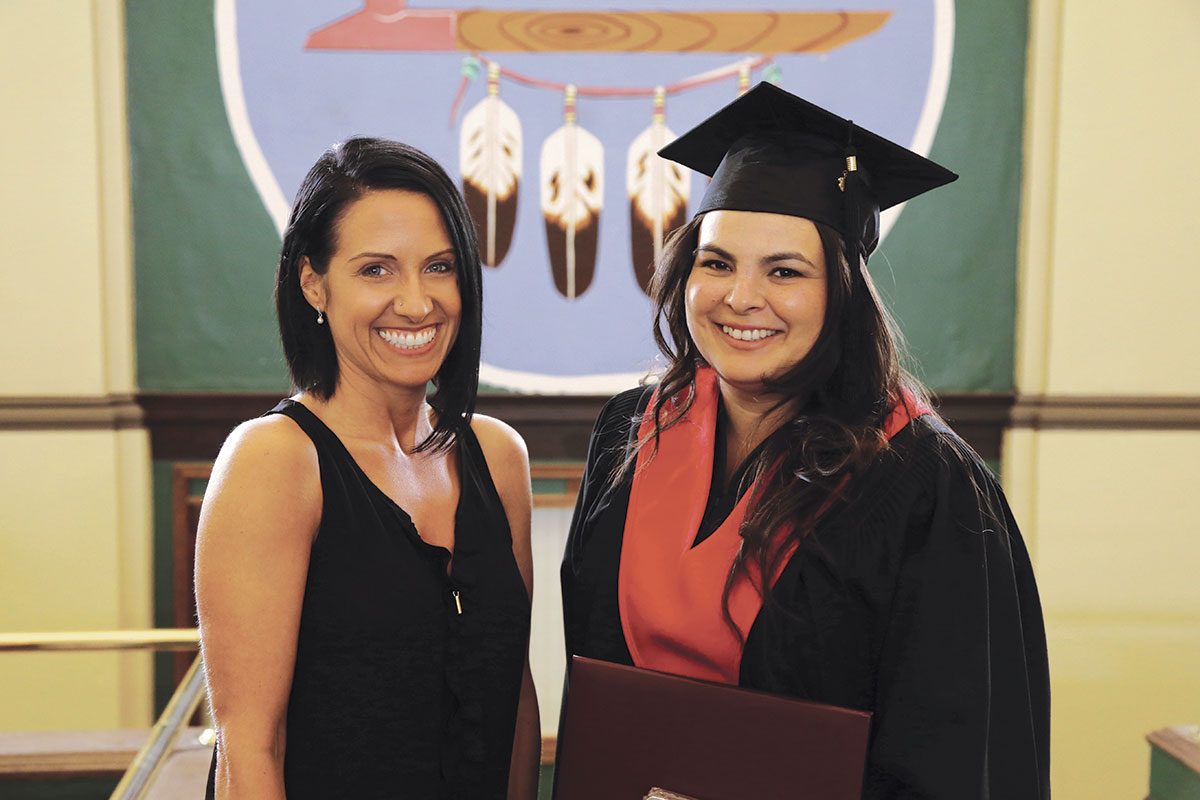 'I have always seen education as one of the primary ways to achieve equality for Indigenous peoples'
October 25, 2017 —
Heather McCormick [BEd/97, PBDE/05] has dedicated her life to Indigenous education and community development.
"I have always seen education as one of the primary ways to achieve equality for Indigenous peoples – something I'm passionate about," says the University of Manitoba Métis alumna.
McCormick says her time at U of M fuelled her passion for education and solidified her career ambitions.
"I think the experience of being in university was eye-opening for me. One of the things I noticed at the university was there wasn't a lot of Indigenous students," she says. "That's improving with time, but that struck me as something I wanted to change. I wanted to work in a capacity where those opportunities would be accessible to people. I recognized the importance of education and what it could do for people."
Alongside the knowledge and skills she gained in her classes, she also found inspiration in her extra-curricular activities.
"I was involved in a multi-cultural club that focused on diversity. Its purpose was to educate, share experiences and raise awareness of different cultures on campus. The group was really impactful on me – it gave me an interest in continuing to learn about the differences and commonalities between cultures. It also helped me formulate my perspectives on things and create relationships."
Since completing her degree, and later a post-baccalaureate diploma in education, McCormick has helped countless people gain education.
In her current role as director of education and training for the Centre for Aboriginal Human Resources Development at the Aboriginal Community Campus and Neeginan College of Applied Technology, she brings holistic and culturally relevant education and training to Indigenous learners.
"We are a community-based agency dedicated to the continued growth of the Indigenous community. We continue to look at the needs and struggles of our community and develop models and approaches that address these in a manner that is culturally appropriate, meaningful and successful," she explains.
McCormick has seen firsthand the positive influence these approaches have had for the families in the Indigenous community.
"Although there is still a long way to go, each step taken to remove the barriers to inclusion that the Indigenous community faces is a step in the right direction."
"If I can help change someone's path, or help them to have a positive educational experience and be successful, then I've done my job."
Visit umconnect.ca to learn more about our students' experiences and explore our campus.