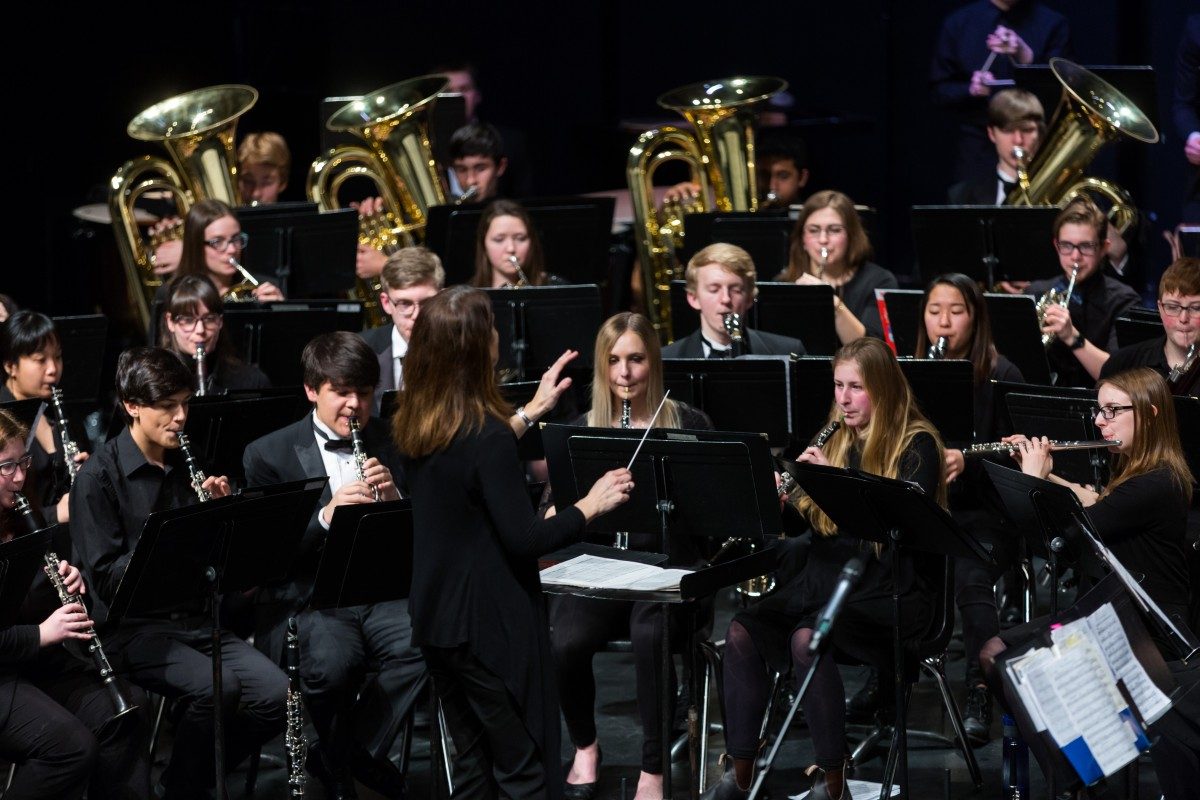 Homecoming Concert: The joy of making music together – September 26
September 6, 2018 —
As part of the Homecoming festivities, the Desautels Faculty of Music will be hosting their annual Homecoming Concert. Don't miss performances by the Desautels Faculty of Music on Wednesday, September 26, from 7:30 p.m. – 9:00 p.m in the Taché Arts Complex.
The concert will showcase the amazing talents of Desautels Faculty of Music's faculty and students, highlighting the artistry that happens in Taché Arts Complex throughout the year. The event is free and open to all University of Manitoba community members and the general public. A cocktail reception will held in the atrium of the Taché Arts Complex following the concert.
"The Homecoming Concert is a faculty highlight and a wonderful way to start the school year – the energy of the evening is fuelled by our excitement at being back together and our joy at having the opportunity to make music together," said Professor Mel Braun, associate professor and concert coordinator. "For alumni, it's a chance to re-connect. For students, it's a chance to be inspired by their teachers and to dream of possibilities."
The Desautels Faculty of Music is made up of an amazing and diverse group of performers, spanning opera to jazz, chamber music, choirs, wind ensemble and new media. The Homecoming Concert is a rare opportunity to see them all together in one evening. Performers include:
Tracy Dahl, soprano;
Monica Huisman, soprano;
Mel Braun, baritone;
Laura Loewen, piano;
David Moroz and Darryl Friesen, piano duet
The Desautels Piano Trio (Oleg Pokhanovski, violin; Minna Chung, cello; Judy Kehler Siebert, piano);
Richard Gillis, trumpet;
Members of our jazz faculty; and
Student ensembles.
"The Taché Arts Complex is an extraordinary building that has inspired faculty and students," said Dr. Laura Loewen, acting dean, Desautels Faculty of Music. "The spaces are beautiful and have been a huge source of inspiration as we have rehearsed and performed in them throughout the last year."
This year's concert will also give the university community an opportunity to meet the incoming dean of Desautels Faculty of Music, Dr. Edward Jurkowski. Dr. Jurkowski comes to the U of M from the University of Lethbridge where he is currently a music professor and dean of the Faculty of Fine Arts.
Join the Desautels Faculty of Music in what promises to be an exciting night and welcomed celebration of Homecoming at the University of Manitoba.
The Homecoming Concert is free and open all. To register for the gala or any of our Homecoming events, click here.