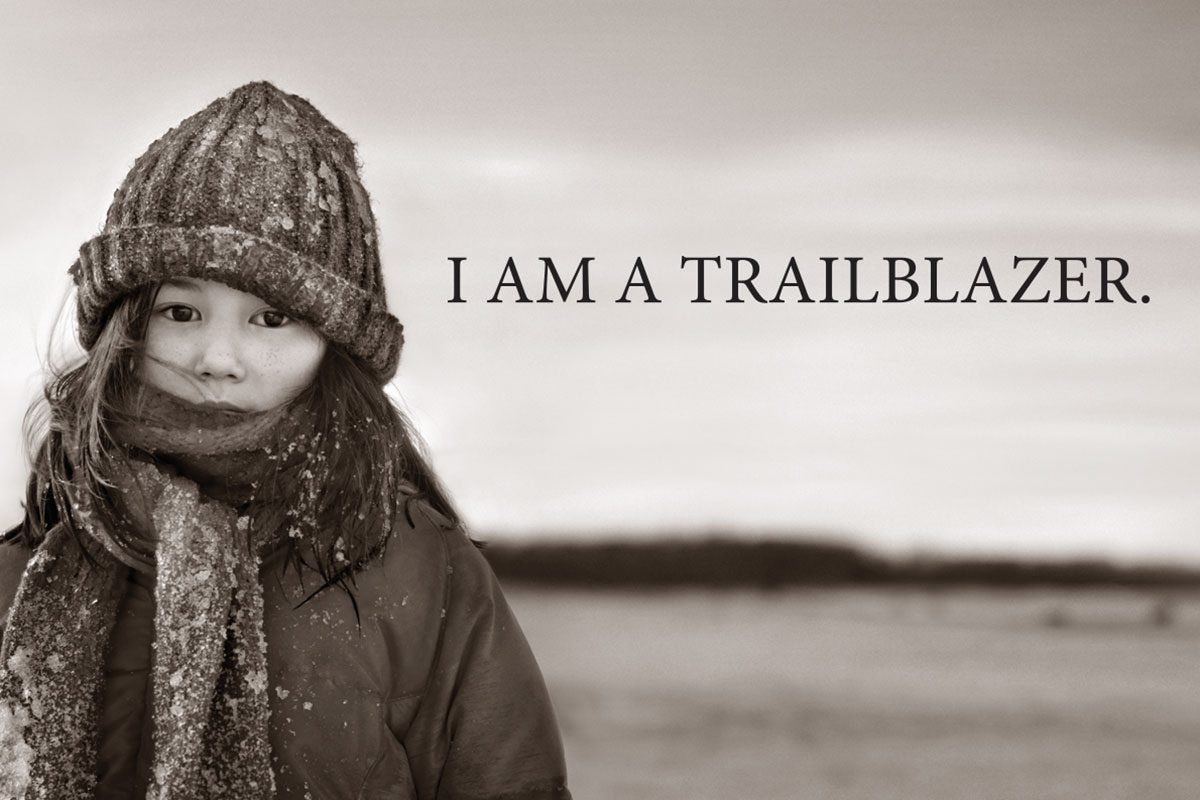 Exploring the U of M brand
August 8, 2018 —
An invitation from John Kearsey, Vice-President (External), University of Manitoba:
To the University of Manitoba community,
When students make a decision to come to the University of Manitoba…when donors make a decision to give…when faculty and staff choose us as their professional home…we know that what we say about our self and what others say about us, is important. However, it's the experiences and relationships that matter most.
Thanks to the stories of our students, faculty, staff, alumni and donors, the University of Manitoba has been recognized locally, nationally and internationally with more than 35 awards for its "I am a trailblazer" initiative. It's now time to enhance and evolve how we share our story. Our story continues to change shape as we grow, reflecting new realities and achievements. Your achievements.
In all of this, we seek your input and ideas.
We are inviting students, faculty, staff, alumni and donors to participate in a series of focus groups to share their insights and opinions into the future direction of the University of Manitoba brand.
The sessions will take place in Winnipeg:
Sept. 20, 11:30 a.m. – 1:30 p.m. – Bannatyne campus (Joe Doupe Concourse) *
Sept. 20, 5:30 – 7:30 p.m. – Fort Garry campus (Marshall McLuhan Hall) *
Oct. 4, 6:30-8:30 p.m. – Inn at the Forks *
*please note dates for the sessions have changed
And around the province:
Aug. 27, 5:30 p.m. – 7:30 p.m. – Brandon
Aug. 28, 6:00 p.m. – 8:00 p.m. – Winkler
Aug. 29, 6:00 p.m. – 8:00 p.m. – Selkirk
To register for a session, share your insights online and stay up-to-date on the latest developments of this initiative visit umanitoba.ca/brand.
Additionally, a Brand Advisory Council has been established to provide perspectives from a diverse range of internal and external stakeholder groups, including students, faculty, staff, alumni and donors.
I am pleased to be chairing this group alongside three co-chairs who bring a unique combination of perspectives, expertise and insight to this initiative:
Dr. Catherine Cook, Vice-Dean, Indigenous, Max Rady College of Medicine;
Jakob Sanderson, UMSU President; and
Dayna Spiring [LLB/01], President and CEO, Economic Development Winnipeg.
I look forward to the broad discussions and ideas that will shape our story into something that can be embraced, experienced and celebrated by all, while advancing the learning, discovery and engagement priorities of our university in a meaningful way.
With best wishes,
John E. Kearsey, Vice-President (External)