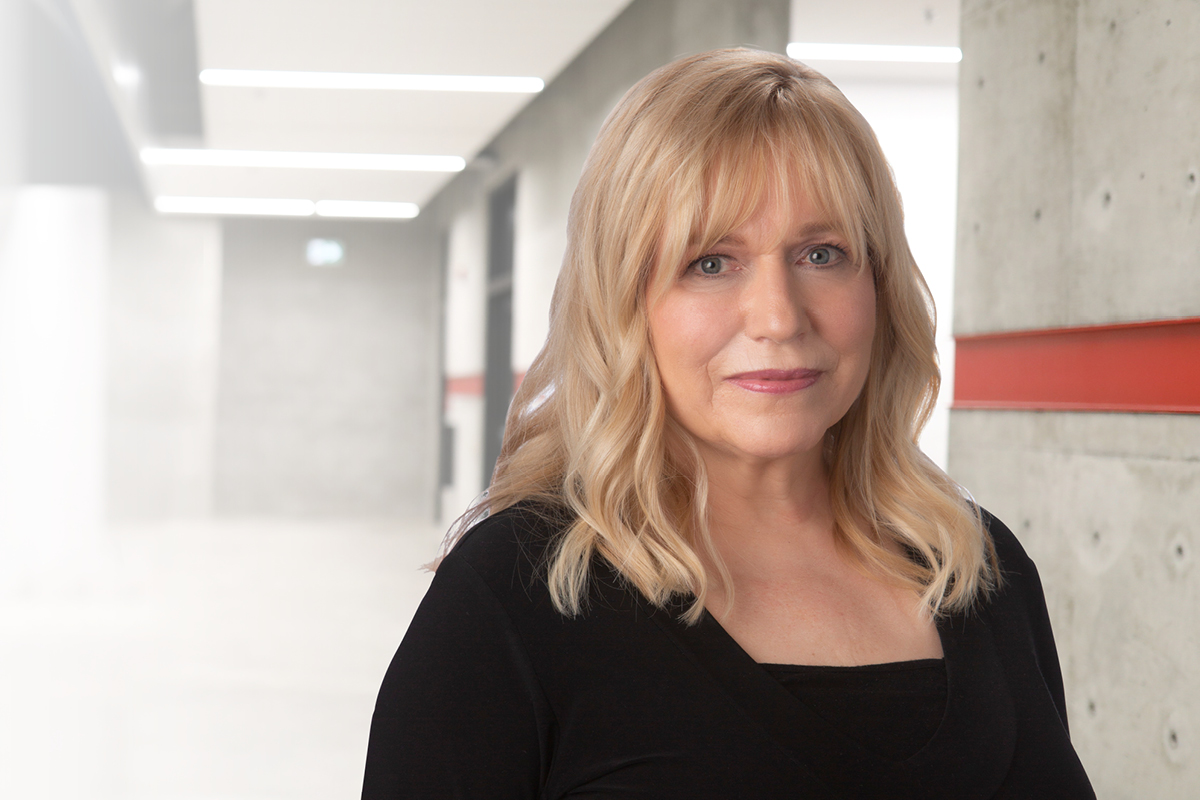 Best of the best recognized with Rh Awards
Learn about UM research excellence
Eight UM faculty members were recently recognized with Rh Awards. These awards are given to faculty members for the excellence of their research, scholarly work and creative activities.

The Rh Awards were established by the Winnipeg Rh Institute Foundation to support the advancement of knowledge in all fields at UM. Awards are given in two categories: The Dr. John M. Bowman Memorial Winnipeg Rh Institute Foundation Award, awarded to one established faculty member annually and the Terry G. Falconer Memorial Rh Institute Foundation Emerging Researcher Awards, awarded to seven early career faculty members.
Dr. Joan Durrant, professor, community health sciences, Max Rady College of Medicine, Rady Faculty of Health Sciences is the recipient of the Dr. John M. Bowman Memorial Winnipeg Rh Institute Foundation Award in recognition of her outstanding research accomplishments. She is known and respected throughout the world for her research on violence against children. Her research, scholarship and engagement has promoted children's well-being on six continents and transformed our understanding of punitive violence by making it fully visible as a fundamental violation of a child's human rights.
Terry G. Falconer Memorial Rh Institute Foundation Emerging Researcher Award recipients are:
Applied Sciences – Noman Mohammed (computer science) – his research uses sophisticated computational tools that can be employed in different application areas, including health care, financial records, personal genomic information, social networking and location services.
Creative Works – Katherine Boyer (School of Art) – a talented and prolific creative practitioner whose research uses a variety of mediums to re-frame and re-activate historical Métis objects, while also creating new artworks which contribute to Métis material culture.
Health Sciences (two recipients):
Christine Kelly (community health sciences) – her research examines how policies, programs and activism influence the distribution, experiences and outcomes for those with ongoing care needs, especially older people and people with disabilities.
Jillian Stobart (College of Pharmacy) – aims to disentangle complex brain circuits to determine how cells are wired together and how local blood flow ensures proper energy supply to these cells.
Interdisciplinary – Natalie Riediger (food and human nutritional sciences) – research program is driving discovery in understanding how to effectively address nutrition-related health inequities among oppressed populations.
Natural Sciences – Kenneth Jeffries (biological sciences) – research seeks to leverage the use of high-resolution genomics approaches to obtain new insights that will facilitate the rational management of key organisms in aquatic ecosystems.
Social Sciences – Ee-Seul Yoon (educational administration, foundations & psychology) – Her research has shed timely and critical light on the marketization of K to 12 schools, one of the most under-researched areas of educational reforms in Canada.
To learn more about research excellence at UM visit our Awards and Recognition webpage.