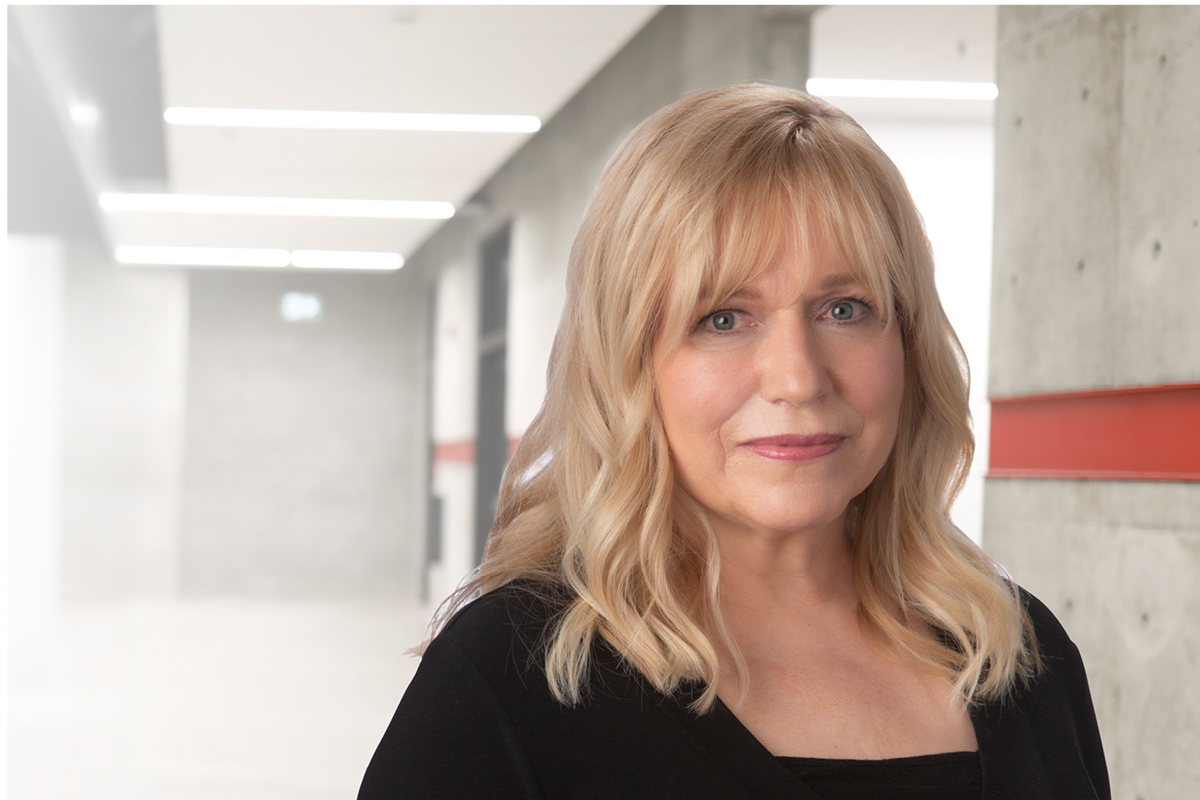 Meet Joan Durrant, the 2020 Dr. John M. Bowman Memorial Winnipeg Rh Institute Foundation Award winner
May 17, 2021 —
Joan Durrant is a professor of community health sciences in the Max Rady College of Medicine, Rady Faculty of Health Sciences. For 30 years, she has sought to understand and prevent the most common form of violence against children around the world – corporal punishment.
Durrant is the recipient of the 2020 Dr. John M. Bowman Memorial Winnipeg Rh Institute Foundation Award in recognition of her more than 30 years of research that sought to understand and prevent the most common form of violence against children around the world – corporal punishment. UM Today caught up with her recently to learn more about her and her transformative research.
Tell us a bit about yourself and your research.
I became interested in the phenomenon of corporal punishment early in life. I did not experience it as a child, so I was very distressed when I learned that other children were being hit by their parents and strapped by the school principal and no-one was acting to protect them. As I got older, I witnessed children being slapped in public, saw the effect on them and realized that this was considered completely acceptable. Then, as a graduate student, I learned that Sweden had prohibited all corporal punishment of children in 1979. I was amazed by this and became driven to find out how this was accomplished and what impacts it had. So, I made the first of many trips to Sweden to understand how a society can think so differently about children and build legal and policy structures based on children's rights to protection and dignity. Since then, 61 more countries have prohibited all corporal punishment of children. Yet Canada has still not done so. In my research, I have discovered the colonial roots of Canada's law allowing punitive violence against children and the law's power in perpetuating these acts.
While much of my research focuses on the legal and cultural dimensions of corporal punishment, I also dedicate a great deal of energy to supporting parents who want to shift away from punishment and teach their children in constructive, health-promoting ways. I created a parenting program to help them do this. My team and I have travelled to all regions of the world to implement this program, including countries where beating, caning and other severe forms of punishment are commonplace. Everywhere we go, parents are overjoyed to learn that there is another way. Working with parents and community agencies in such highly diverse contexts has made me optimistic that we can change the world.
Why is this research important?
Each year in Canada, more than 10,000 children are physically assaulted by their caregivers – that we know of. Many, many cases are never detected or reported. In most cases, the violence is inflicted as punishment for a perceived misdeed on the part of the child. In some cases, the punishment ends in children's deaths. During the pandemic, children have become increasingly vulnerable as families have become more isolated and stress levels have escalated. More than ever, we need to understand the drivers of violence against children and recognize that our laws and family policies can amplify harm to children – or prevent it.
What does the Rh Award mean to you?
I am deeply, deeply honoured that the university views my research as worthy of this award. I am also extremely gratified to know that research on violence against children is considered important by the university community. And I am hopeful that this award will bring more attention to this issue and contribute to progress in Canada.
What do you hope to achieve in the future?
I hope that my research will bring change in Canada. I will continue doing all that I can to move this issue to the forefront. The human and economic costs of violence against children are immense. My research demonstrates that the combination of law reform and parent support can have a dramatic impact at a societal level. I hope that governments will come to understand this and act to protect children and support families.
What about you would people find surprising?
I grew up in a part of Canada that is south of 13 U.S. states (Windsor, ON) and I played the piano my high school orchestra.
Any advice for early career researchers and students?
I have had an amazing career that has taken me around the world. I have spoken several times at the United Nations, to the House of Lords and to governments. I have worked with remarkable people living very different lives from mine. I have been able to do this because I walked through every door that opened to me that could potentially lead to positive change for children. I have welcomed collaborations with academics, non-governmental organizations and community agencies. My advice would be to recognize the opportunities placed before you and to seize them. Each door entered leads to many more.
Research at the University of Manitoba is partially supported by funding from the Government of Canada Research Support Fund.