Mauro Chair in Human RIghts and Social Justice News Archive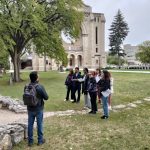 October 6, 2023 —
The Winnipeg Human Rights Tour began in 2022 as a way to introduce new Master of Human Rights program students to some of the many Human Rights aspects of Winnipeg. Beginning in St. Boniface at the grave of Louis Riel, founder of Manitoba, the tour has now been successfully delivered to two generations of Master of Human Rights students and has grown in content, scope and recognition.
+
March 31, 2023 —
Unexpected guests tuned in to a hybrid online/in-person public lecture given as one of St. Paul's College Brown Bag lectures on March 3, 2023. Dr. Nathan Derejko, Mauro Chair in Human Rights and Social Justice, and Assistant Professor at the University of Manitoba's Faculty of Law was presenting his research on the use of force and right to life during so-called 'robust' peacekeeping missions, when somewhat unexpectedly, current members of the United Nations Multidimensional Integrated Stabilization Mission in the Central African Republic (MINUSCA), tuned in online from their mission headquarters.
+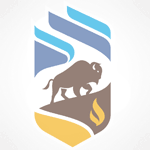 December 7, 2022 —
The Centre for Human Rights Research and the Centre for Social Science Research and Policy at the University of Manitoba are hosting a special event in recognition of December 10th, the day on which the Universal Declaration on Human Rights was signed. The panel will explore what makes for a human rights city and how Winnipeg lives up to such a designation. The event, "Imagining the Peg as a Human Rights City", takes place on Zoom on Friday, December 9, 2022 at 12:00 p.m. Registration is open to the public.
+