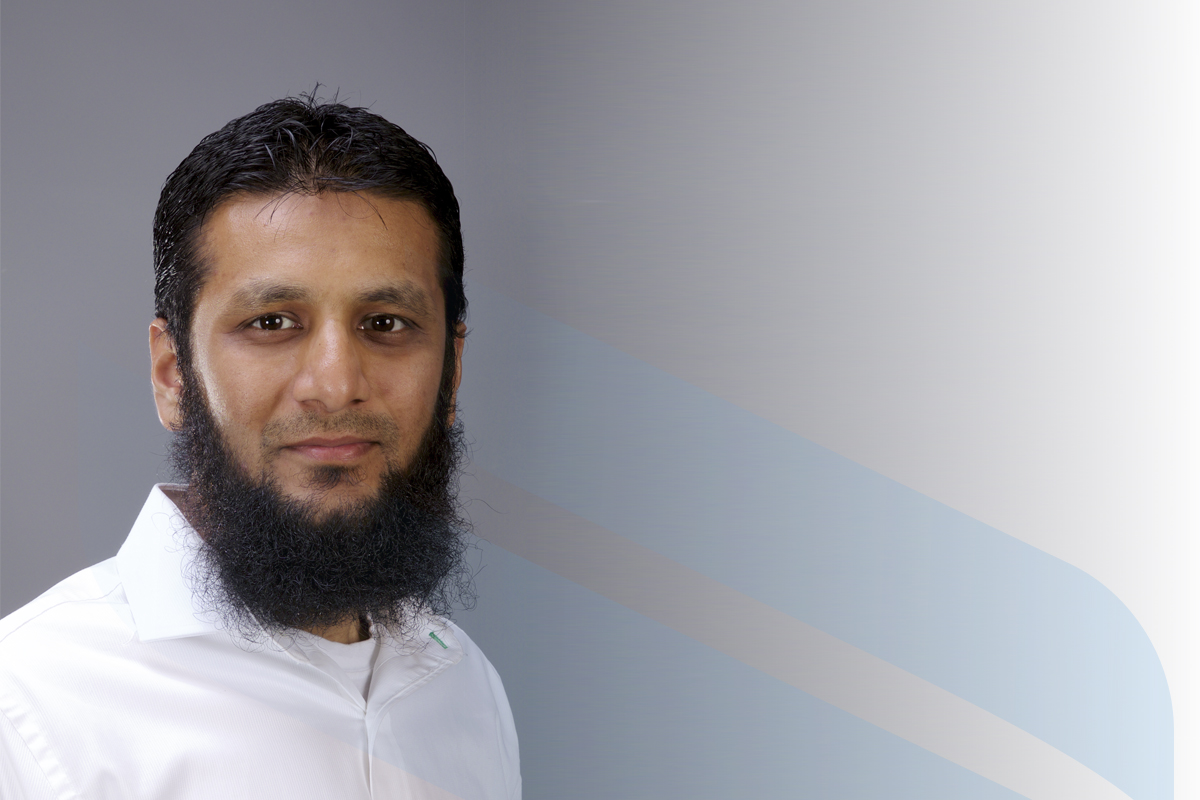 Meet Noman Mohammed, 2020 Rh Award Winner in the Applied Sciences category
May 17, 2021 —
Noman Mohammed is an associate professor of computer science in the Faculty of Science who uses sophisticated computational tools that can be employed in different application areas, including health care, financial records, personal genomic information, social networking and location services.
Mohammed is the 2020 recipient of the Terry G. Falconer Memorial Rh Institute Foundation Emerging Researcher Award in the Applied Sciences category, in recognition of his research excellence. UM Today caught up with him recently to learn more about him and the research he is undertaking.
Tell us a bit about yourself and your research.
I lead the Data Security & Privacy (DSP) laboratory in the Faculty of Science. Many organizations, such as governmental agencies, hospitals and financial companies, collect and disseminate various person-specific data. Due to the rapid advances in the storing, processing and networking capabilities of the computing devices, the collected data can now be easily analyzed to infer valuable information for research and business purposes. Data from different sources can be integrated and further analyzed to gain better insights. On the one hand, the collected data offer tremendous opportunities for learning useful information. On the other hand, the learning process poses a threat to individual privacy since these data often contain sensitive information. The current practice in data sharing relies primarily on policies and guidelines on the types of data that can be shared and agreements on the use of shared data. This approach alone may lead to excessive data distortion or insufficient protection. Also, contracts and agreements cannot prevent an insider from intentionally performing privacy attacks or even stealing data. My research provides a technical response to the demand for simultaneous information sharing and privacy protection to bridge the gap between advanced privacy preservation technology and current policies.
Why is this research important?
The success of data science heavily depends on the availability of large datasets. Current practices need significant improvement to maintain a reasonable balance between data sharing and individual privacy. The outcomes of my research are helping to bridge this gap by providing policy guidelines (different privacy models using a risk-based approach) and technical solutions (data anonymization and outsourcing toolkits) and are fulfilling the vision of big data research by providing a complementary mechanism for large-scale data collection and sharing. More broadly, my research program is advancing the current state-of-the-art techniques for security and privacy protection and broadening our understanding of the privacy threats caused by the interconnections of different types of data.
What does the Rh Award mean to you?
Rh Award is a big encouragement for me. It reassures that my research is important and it is having a positive impact on society. Also, the financial support that comes with this award will help continue my on-going projects.
What do you hope to achieve in the future?
My objective is to address the privacy challenges of emerging technologies by creating novel systems based on new models of data (e.g., heterogeneous data) and computing (e.g., cloud computing). In recent years, there has been a tremendous growth in the collection of personal data such as health data, location data, financial data, search queries, social network data and sensor data collected through smartphones and other personal devices. Designing a personal data management system that can integrate and share personal big data for different applications, that is usable and scalable and that ensures the confidentiality and integrity of data is an exciting research challenge for future.
What about you would people find surprising?
I am not sure whether it is surprising enough for people, but I don't use social networking sites (i.e., no Facebook, no Twitter, no LinkedIn, no Instagram).
Research at the University of Manitoba is partially supported by funding from the Government of Canada Research Support Fund.