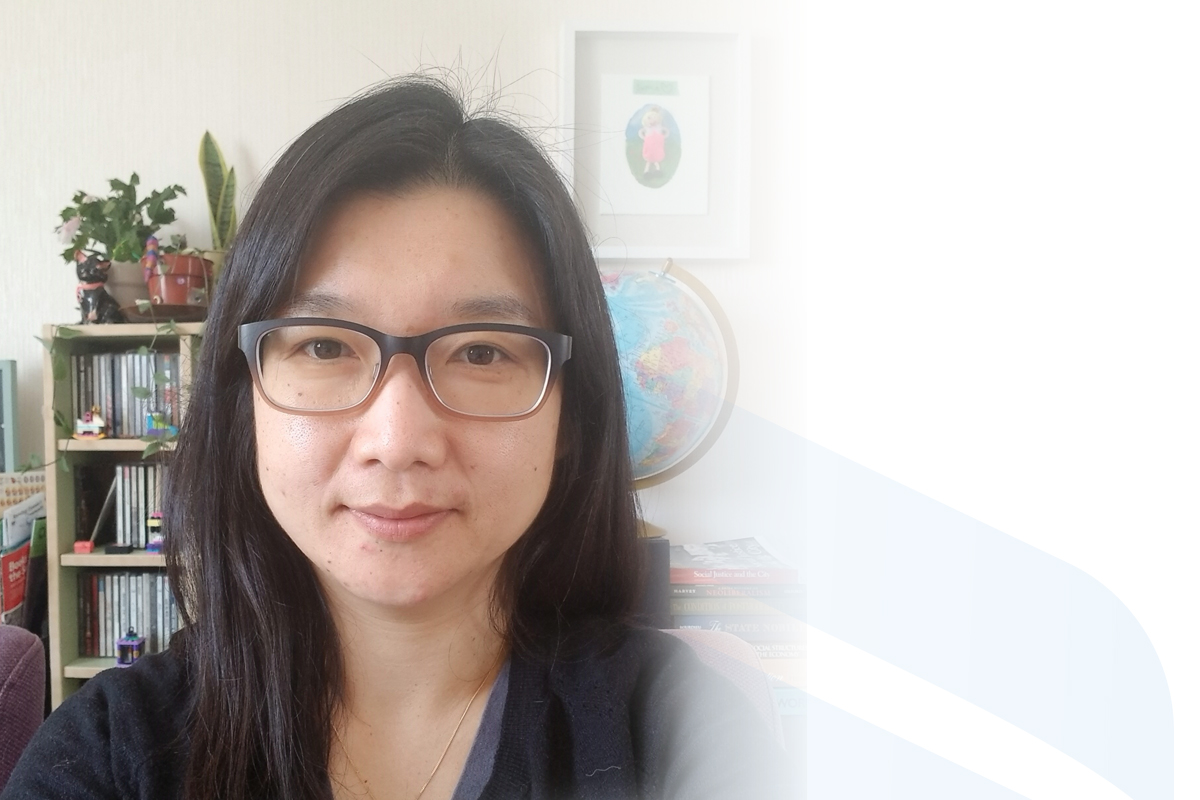 Meet Ee-Seul Yoon, 2020 Rh Award Winner in the Social Sciences category
May 17, 2021 —
Ee-Seul Yoon is an associate professor of educational administration, foundations and psychology in the Faculty of Education who examines the impact of parental choice and programs of choice in education, including their (un)intended negative impact on equity and diversity in education.
Yoon is the 2020 recipient of the Terry G. Falconer Memorial Rh Institute Foundation Emerging Researcher Award in the Social Sciences category, in recognition of her research excellence. UM Today caught up with her recently to learn more about her and the research whe is undertaking.
Tell us a bit about yourself and your research.
I study how market-based reforms of education affect the experiences, opportunities and outcomes of economically and ethnically marginalized students and families. For instance, across Canada, more and more parents are choosing the schools that they view as the best for their children, instead of enrolling their children in the schools assigned to them by their school board. This school choice phenomenon has raised serious concerns about creating inequality in the education system. Research shows that affluent parents are more likely to choose schools to advantage their children's academic and future success. Yet, less well-known is the extent to which school choice inequality is due to geography: that is, are school choice options more available in affluent areas, creating barriers for disadvantaged families to choose schools? If this is the case, current policy may be failing in its commitment to providing quality education for all school-aged children regardless of their parents' wealth. Thus, my current research examines the geographical distribution of school choice opportunities and accessibility in major urban centres across Canada.
Why is this research important?
My research will help identify the socio-spatial barriers that may hinder socioeconomically disadvantaged students – for example, those who come from low-income, recent immigrant, refugee and/or Indigenous families. My research thus advances the current scholarship on school choice in Canada with a more comprehensive understanding of school choice opportunities and accessibility. Also, it is providing timely insights and information to decision makers to enact evidence-based changes to future school choice policies in order to ensure equitable access to school choice or to find alternative policy solutions to the current model of school choice. My research aims to contribute to improving educational equality and equity in the Canadian school systems, supporting the aim of inclusion in Canadian society.
What does the Rh Award mean to you?
Receiving the Rh award is an important recognition for my work. It will also enrich my research because it provides financial support needed to supplement my current research, which is funded by a SSHRC Insight Development Grant. The data I have collected and analyzed for this project have allowed me to ask new and more questions about different aspects of school choice patterns. The award thus allows me to expand and further develop my research and scholarship in this area.
What do you hope to achieve in the future?
I hope to be able to use my research to inform and influence education policy-making in Manitoba and Canada. I would like to be able to work with school divisions and ministries of education to help collect and analyze important data necessary to ensure equity, diversity and inclusion in our school systems. By doing so, I would like to contribute to upholding the goal of education that ensures all our students are treated well and fairly.
What about you would people find surprising?
I love visiting art galleries when I feel stuck in a creative dead zone and am feeling mentally exhausted. Looking at different art work provides me with a new perspective on my work and life. I walk away with a sense of renewed energy and spirit to resume my life.
Research at the University of Manitoba is partially supported by funding from the Government of Canada Research Support Fund.