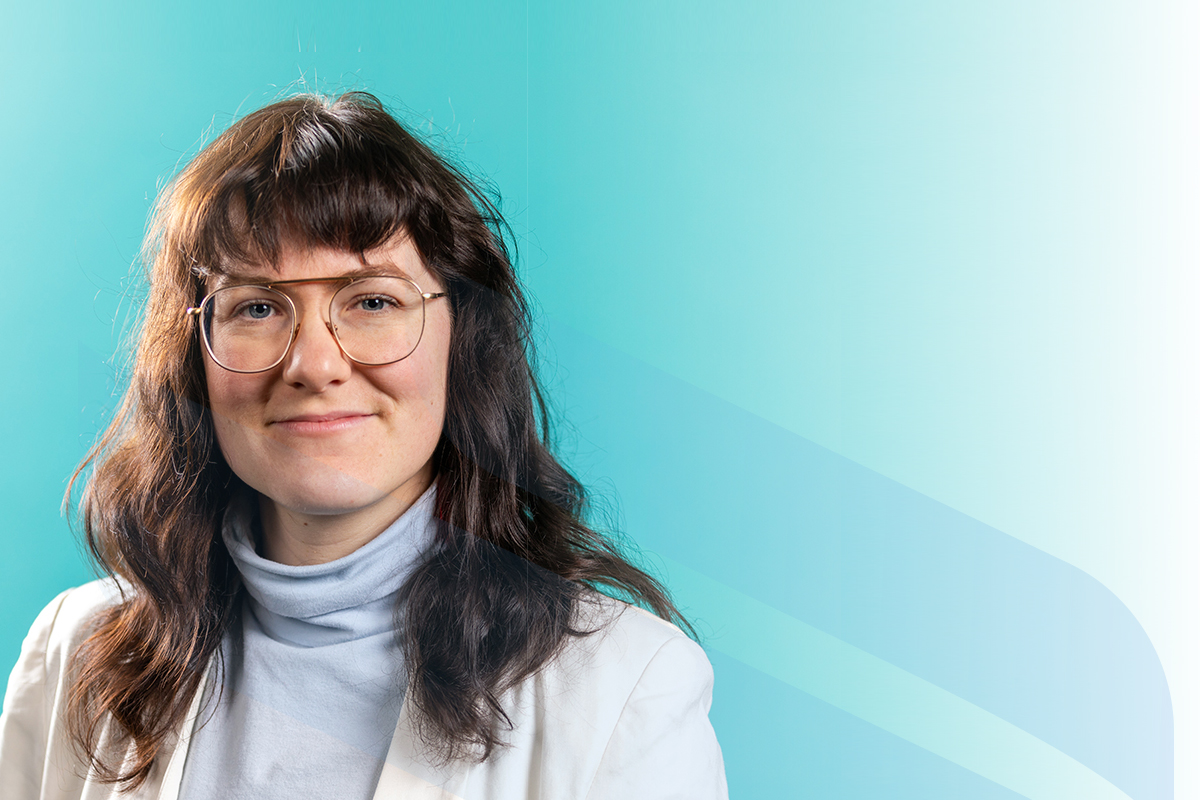 Meet Katherine Boyer, 2020 Rh Award Winner in the Creative Works category
May 17, 2021 —
Katherine Boyer is an assistant professor in the School of Art whose art and research is entrenched in Métis history, material culture, architectural spaces (human made and natural), which encompass personal and family narratives.
Boyer is the 2020 recipient of the Terry G. Falconer Memorial Rh Institute Foundation Emerging Researcher Award in the Creative Works category, in recognition of her innovation and excellence. UM Today caught up with her recently to learn more about her and her creative activities.
Tell us a bit about yourself and your research.
I was born in Regina, Saskatchewan, Treaty 4 territory, and grew up between the city and my grandparents farm in Grenfell, Sask. I grew up with no real understanding of our Métis identity from my dad's side, but rather came to know it later in life. I spent a lot of time and effort learning about the histories that I didn't grow up knowing, which can be seen throughout my art practice. I employ history, in concert with my family's story, and my own life experiences to speak to a contemporary experience of being Settler and Métis. As an added layer to this personal exploration, I also navigate Queer discourses and seek a visual language that embodies all of these intersections. I reflect on time in a way that layers the past and the present. And I enjoy methods that are repetitive, such as beading, which pairs with larger wood installations that use the carpentry skills that are passed down from my dad.
Why is this research important?
This research is important because it adds to the current understanding of Métis material discourses. Our iconography is important but then there are many other parts to being Métis as well. It is important not to be centrally located during a window of history. Further to that, I want to make art that reflects what I didn't see growing up.
What does the Rh Award mean to you?
The Rh Award means that I can navigate freely through material explorations, and work more effectively. This opportunity also gives a unique visibility to my ideas amongst an academic community to which I am newly part of. In receiving the award, there is also validation of craft and textile-based practices that have for so long existed on the periphery of contemporary art.
What do you hope to achieve in the future?
I hope to continue pushing new ideas forward and new ways of seeing and working with materials. In this way I am hopeful that the field of contemporary art continues to expand inclusivity. Additionally, I hope to be present to support emerging artists as they push these boundaries.
What about you would people find surprising?
Most people find it surprising that I wake up early and bead every day but it is not only a material practice but an embodied sense of self and a ritual that brings me peace and solace.
Research at the University of Manitoba is partially supported by funding from the Government of Canada Research Support Fund.