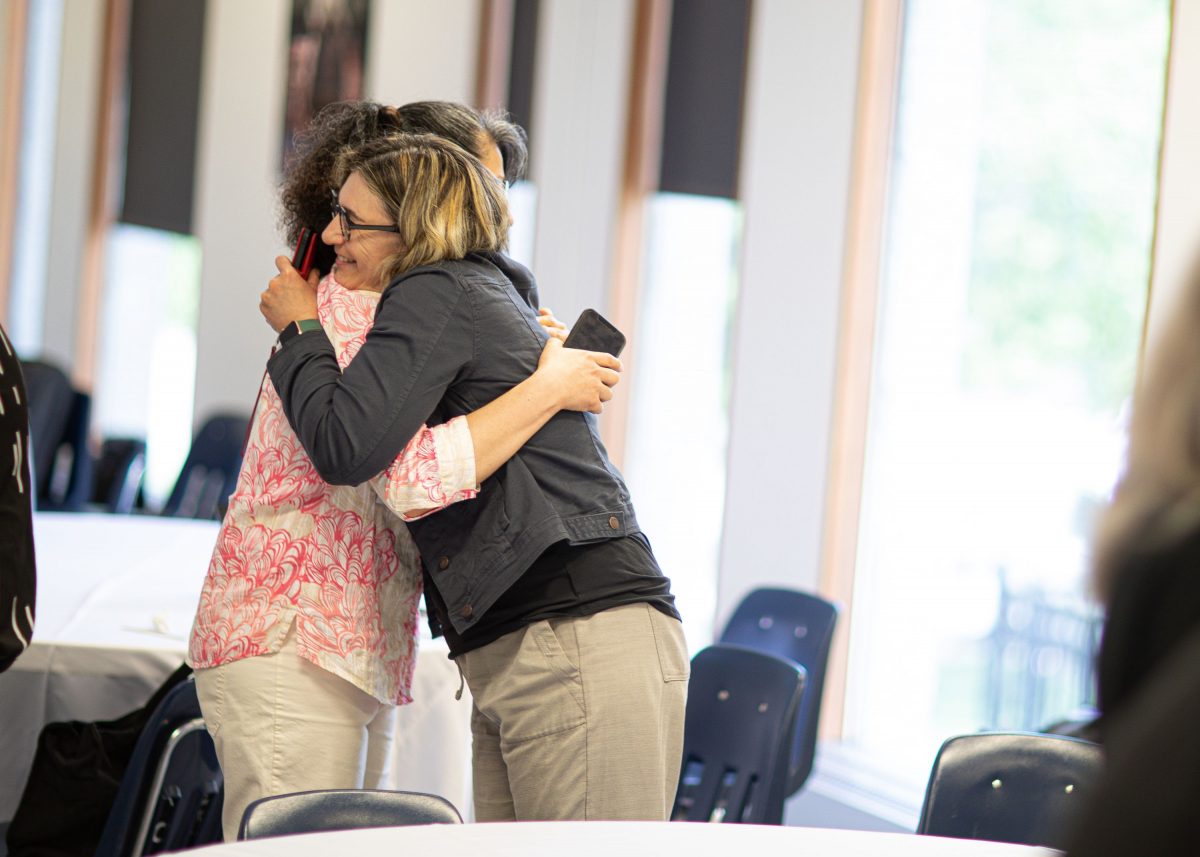 An academic tightrope: cultivating well-being for success in higher education
Prioritizing well-being essential to academic life
October 23, 2023 —
Prioritizing our well-being is an essential part of thriving in academia. Well-being means we are content, fulfilled, and resilient. When we take care of ourselves both psychologically and physically, this has a positive impact on other educators, staff, and students. Collectively, this also creates an overall culture of wellness on our campus. In other words, well-being is contagious.
Many practices that enhance our well-being are simple and easy to implement (Seligman, 2011). Here is a sampling of what you can do to boost your personal wellness:
Build positive relationships
Establish and communicate your professional boundaries. Boundary setting is a form of self-compassion as you are protecting your energy and nurturing yourself by making time to rest and recharge. Communicating your policies also fosters trust with your students. For example, when will you respond to emails, and when will you not respond?
Create a positive, inclusive space in your course and teaching and learning environment. Situating your course policies in pedagogies of care, kindness, and compassion nurtures positive relationships with your students. This also boosts your own well-being by increasing positive instructor-student interactions. Flexible deadlines, an inviting tone in your syllabus, and wellness checks throughout the term area just a few ways to create a positive, inclusive space. The Centre's website offers more ideas for creating positive teaching and learning environments.
Connect with others. Positive relationships are one of the largest contributors to well-being (Seligman, 2011), so it is important to nurture Look for opportunities to connect with other educators and colleagues, whether it be a formal department event or a walk to get coffee.
Find meaning
What is your overall purpose in teaching? Is it to mentor upcoming scholars, create passion for the topic, facilitate critical thinking, some combination of the three, or something completely different? Finding purpose and meaning in our work helps us navigate challenges when they arise.
Savour accomplishments
Celebrate your accomplishments, large and small. Although publications, teaching awards, and other milestones certainly deserve celebration, there are many smaller achievements that are equally deserving of recognition. Look for opportunities to enjoy your achievements every day, such as supporting a struggling student to successfully complete an assignment or inspiring a student to pursue further studies.
Self-care
Our physical and psychological well-being are interconnected, so taking care of one aspect will have a positive impact on the other aspect. For example, prioritize sleep and exercise so that attending to your psychological well-being is easier.
Explore the UM resources below for more ideas on cultivating well-being. Take care and stay well!
The U of M Employee and Family Assistance Program
Compassionate Pedagogy (The Centre for the Advancement of Teaching and Learning)
References
Salimzadeh, R., Saroyan, A., & Hall, N. C. (2017). Examining the factors impacting academics' psychological well-being: A review of research. International Education Research, 5(1), 13-44.
Seligman, M. E. P. (2011). Flourish: A visionary new understanding of happiness and well-being. Simon & Schuster.​