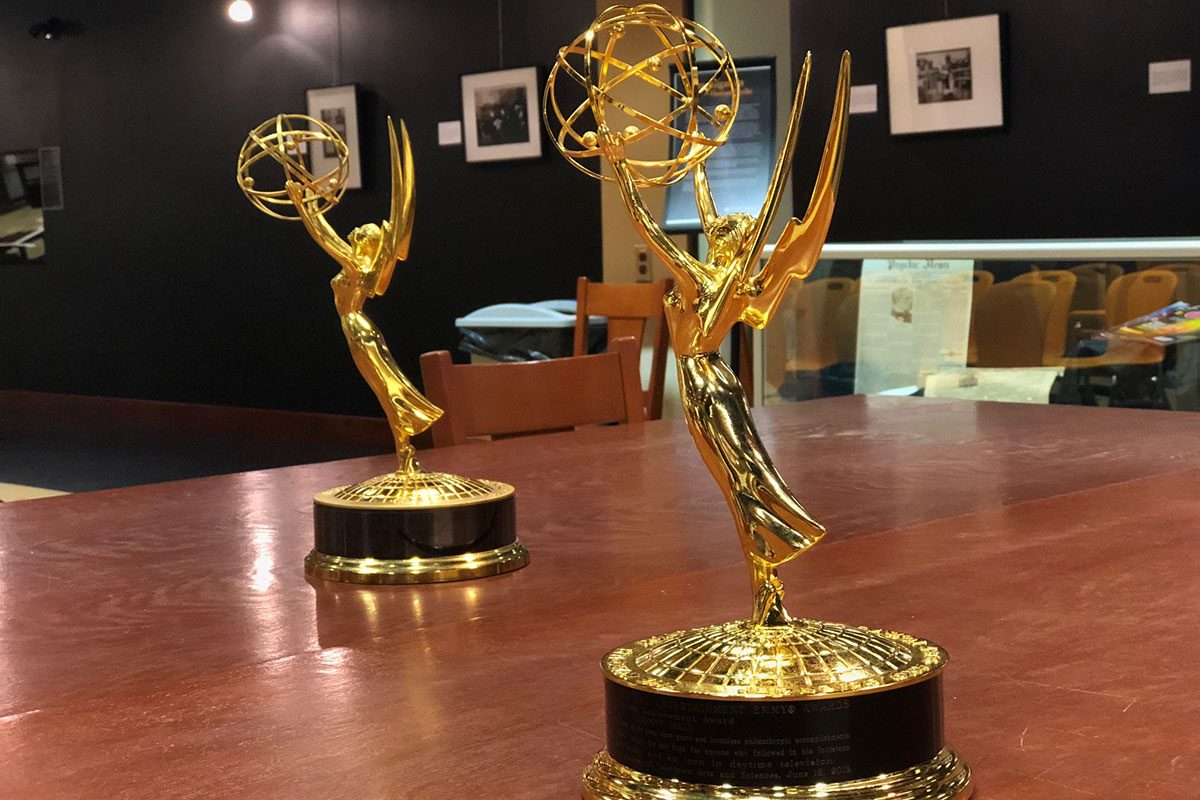 A Hall like none other
From their Emmys to Let's Make a Deal set pieces, get up close with memorabilia from Hollywood legends Marilyn & Monty Hall
September 19, 2018 —
Monty Hall made his name as "America's top trader, television's big dealer" on the wildly popular game show Let's Make a Deal. His wife, Marilyn, was an Emmy-award winning writer and producer.
But before they were TV legends, the Hollywood couple were Winnipeggers with a U of M connection.
Monty [BSc/46, LLD/87] served as president of the University of Manitoba Students' Union in 1945 and credits the financial support he received for his education—a gesture he credits as the inspiration for his own acclaimed philanthropy and humanitarianism.
His U of M days made such an indelible mark on his life that, on his passing, he donated a wealth of items and memorabilia from his illustrious career to the University of Manitoba Archives.
On Sept. 30, which also happens to be the one-year anniversary of Monty Hall's death, the Marilyn and Monty Hall Retrospective Exhibit will officially open to the public. Everyone, from students and staff to friends, families and faculty are invited to attend this free event and experience this rare glimpse into the lives of these homegrown Hollywood stars.
Attendees will be able to walk through a recreation of the set from Let's Make a Deal, and view props and pieces from the show including Monty's microphone, gavel, podium, and hand-written cue cards.
There is a multimedia portion of the exhibit that will run video highlights from his TV show as well as a montage of audio clips from his radio-hosting days in Toronto and the NBC Radio Network program Monitor.
A photo mural, showcasing the Halls with various celebrities including Sugar Ray Leonard and the Dalai Lama will be part of the exhibit, as well as both Monty and Marilyn's Emmy awards.
Admission is free and includes popcorn and a picture with Monty Hall's Emmy award.
For more information, please visit: http://news.umanitoba.ca/alumni/homecoming/public-grand-opening/