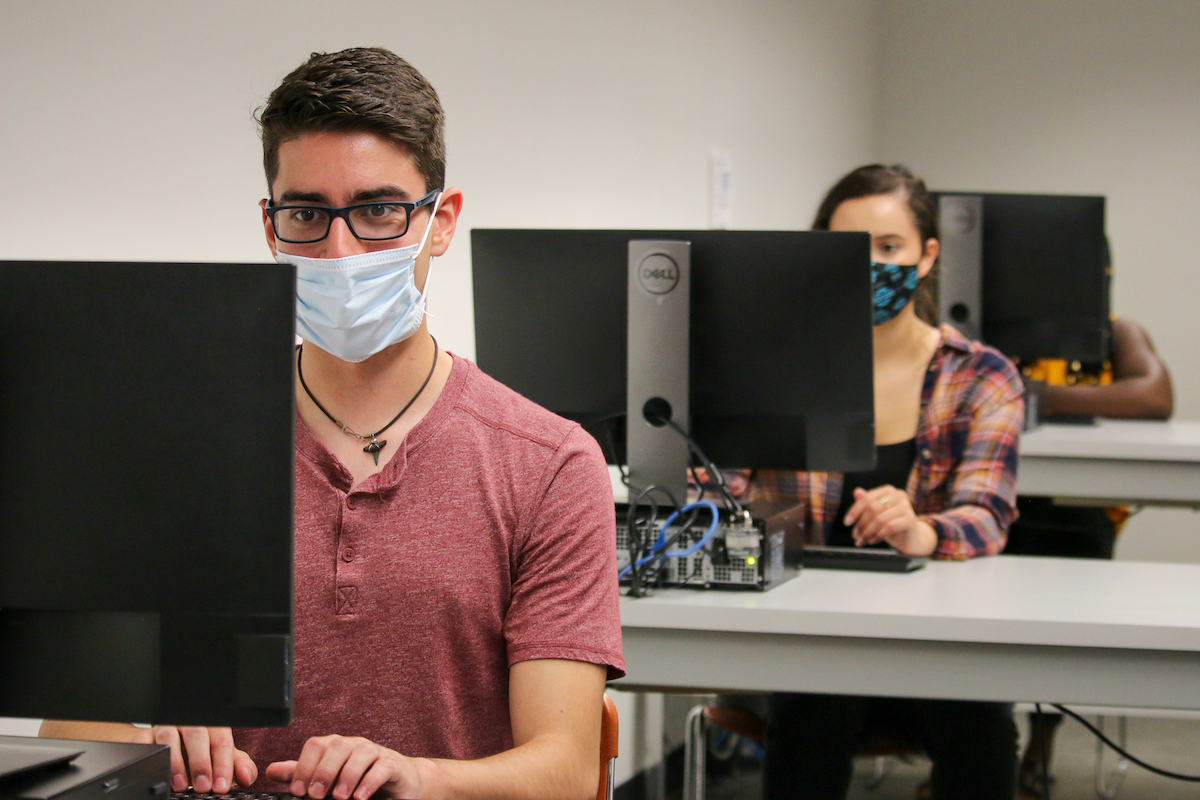 YuJa Video sees more than 3,000 users
What instructors are saying about UM's new video capture program
October 20, 2021 —
More than 3,000 members of the University of Manitoba community have tried YuJa Video since it launched Sept. 1. Over the past month, the Centre for the Advancement of Teaching and Learning has heard from instructors who have tried YuJa Video and found it fits seamlessly into their teaching.
Dr. Alex Crawford uses YuJa to streamline his tutorial video recording process:
"In the past few years, I've recorded several tutorial videos for my students to show them how to work with atmospheric data in Microsoft Excel. Previously, I used a combination of three different programs to produce these tutorials. With YuJa, I only need one program. This is more efficient and saves me time."

-Alex Crawford, research associate and sessional instructor, Centre for Earth Observation Science
Dr. Krish Maharaj heard about YuJa from a colleague, tried it and would recommend it to others:
"I heard about YuJa from a colleague on Twitter and decided to try it as a replacement for Movavi, and I'm really glad I did. YuJa offered the same functionality for lecture recording, but also significantly streamlined the process for uploading and managing content. All software has its pros and cons of course, but I'd definitely recommend trying it if you make extensive use of recordings for your classes."

–Krish Maharaj, assistant professor, Robson Hall Faculty of Law
For Dr. Bruce Erickson, YuJa has replaced YouTube as his platform of choice for sharing videos:
"I have started posting things through YuJa on my UM Learn page, but I create the content using other software. YuJa serves as a means to get it to the students without advertisements (I used to use YouTube)."

–Bruce Erickson, assistant professor, Clayton H. Riddell Faculty of Environment, Earth, and Resources
More about YuJa Video
YuJa Video is an all-in-one video experience to securely create, manage, discover, collaborate and view live-stream video content across any device. It will help you:
create and participate in more accessible videos through its captioning and transcription capabilities
create and share quality videos without advertising interruptions
protect your intellectual property
For more information about YuJa, log into UM Learn or check out the information on The Centre for the Advancement of Teaching and Learning's website.