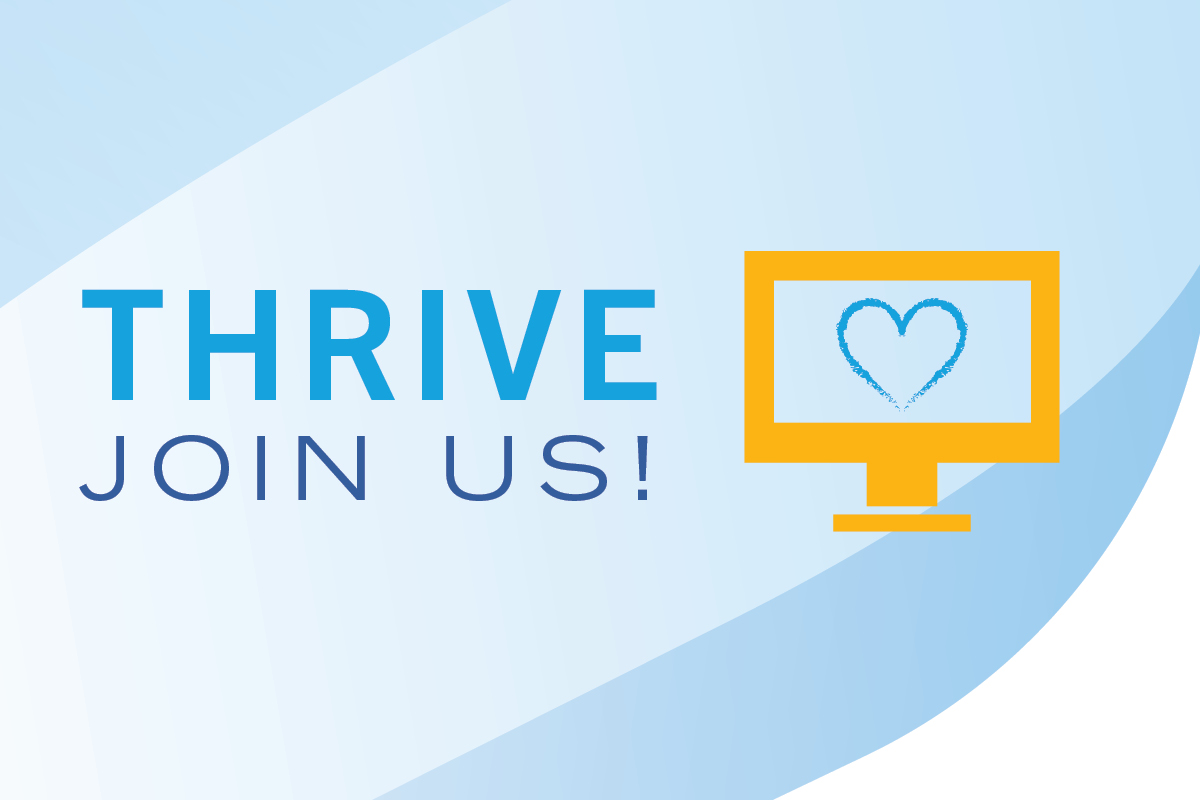 Welcome the new year with learning and wellness events to help you thrive
Add new monthly sessions for faculty and staff to your calendar
January 12, 2022 —
THRIVE at UM is offering new sessions for faculty and staff to help you thrive individually, professionally and organizationally.
Learning and wellness sessions will share resources, tools and supports for how to work effectively and stay healthy—to flourish as a community.
Visit UM Intranet to register and learn more.

If you require an accessibility accommodation to participate in THRIVE, please contact UM [dot] Accommodation [at] umanitoba [dot] ca or 204-474-7195.
JANUARY
Finding Flow: Motivation in Self and Teams
Date: Wednesday, January 26, 2022
Time: 9:30 AM to 11:00 AM
Stream: Leading
Navigating the return to campus will require adaptation and self-awareness from each of us. In this session, we will be able to identify how we can motivate ourselves to create a strong culture of support in the transition.
FEBRUARY
"That didn't feel right…" 5 ways to support co-workers, and yourself, when personal boundaries are crossed
Date: Thursday, February 10, 2022
Time: 12:00 PM to 1:00 PM
Stream: Individual
Timed to coincide with the UM Sexual Violence Awareness Week, taking place February 7 to 11, this session will talk about something that is rarely openly discussed – that space between personal and professional interactions at the workplace. Participants will come away with practical tools on supporting others and themselves; and will also hold a stronger knowledge of UM policies and resources available to them in this area.
"It can be really disorienting when our personal sense of space and safety are crossed in our workplace. Maybe a colleague tells a sexist joke, a stranger zoom bombed your session, or you receive a text that wasn't okay for the other person to send – these can feel really isolating, risky and tricky to negotiate in a professional setting where your success depends on ongoing positive relationships," says session facilitator, Bre Woligroski.
"This session will provide practical skills for attendees on how to manage these situations, as well as information on campus options and resources."
Facilitators wanted
The three-day THRIVE conference will be back in 2022. If you are interested in facilitating a session, please reach out to HR [at] umanitoba [dot] ca. The dates will be finalized shortly.