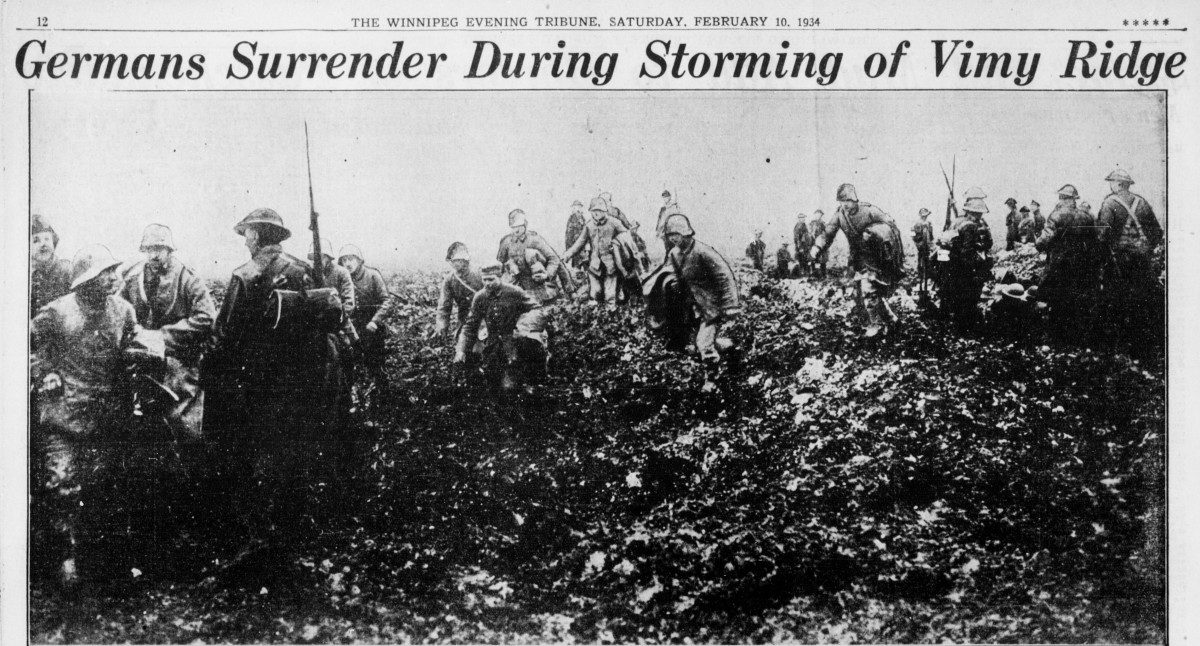 Voices from Vimy: Manitobans on the Ridge
April 7, 2017 —
In commemoration of the 100th anniversary of the Battle of Vimy Ridge (April 9-11, 1917), the University of Manitoba Archives & Special Collections launched on April 3 an exhibit showcasing the Manitoban story of Vimy Ridge.
The exhibit, co-curated by Tyyne Petrowski and Andrea Martin, uses archival materials to highlight Manitoban voices at Vimy, and at home, in April 1917. In coordination with the University's 140th anniversary, the display will highlight the experiences of University of Manitoba students and alumni who served.
The displays of this exhibit were inspired by the Vimy Ridge experience of soldier Frederick D. Baragar, recorded in his letters home to Manitoba. His Vimy letters illustrate the experience Canadian soldiers endured at that battle. These letters, as well as Baragar's other wartime letters covering 1914-1919 are available on the blog "From The Somewhere." The blog will also feature a commemoration of the battle at Vimy to complement the physical exhibit.
What: Exhibit — "Voices from Vimy: Manitobans on the Ridge"
When: April 3 to June 2017; with a talk by the curators on April 11 at 7 p.m. in the Archives' Reading Room. Archives & Special Collections is open from 8:30 a.m. to 4:30 p.m., Monday thru Friday.
Where: Archives & Special Collections, 3rd floor of the Elizabeth Dafoe Library, Fort Garry campus
The exhibit is free and open to all. Contact Archives staff at 204-474-9986 for more information.