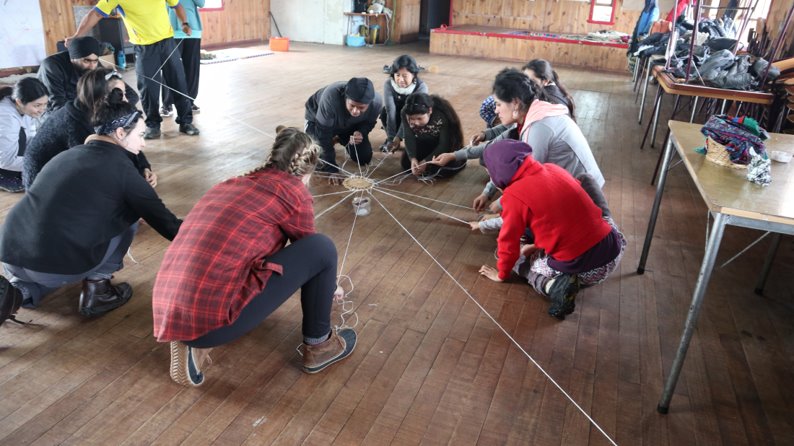 Upcoming experiential learning events for faculty and instructors
Learn more about experiential learning at three upcoming events
April 6, 2023 —
Do you teach experientially? Are you curious about how experiential learning can transform your teaching experience and your students' engagement with course content? Would you like to connect, share stories and hear perspectives from other faculty and instructors who are either engaged or interested in experiential learning at the UM?
If you answered yes to any of these questions, you'll want to check out the following events, hosted by the Office of Experiential Learning at the Centre for the Advancement of Teaching and Learning:
The Experiential Learning Gathering: Teaching Experientially in 2023
May 2, 2023
9:30 am -12 pm
Room 200A (The Cloister), St John's
A growing number of instructors and faculty members are incorporating different forms of experiential learning into their courses. The aim of this series of gatherings is to create a vibrant, supportive and collaborative community of experiential learning practitioners at the UM.
Covid-19, the rise of A.I. and uncertainty about the role of post-secondary education in our rapidly changing world are transforming the way we think about experiential learning. Join colleagues from diverse faculties and backgrounds as we explore emerging trends, challenges, and opportunities for EL in 2023.
Please note, the Experiential Learning Gathering is not a component of the TLC program.
Register for the Experiential Learning Gathering here (30 spaces available)
The Teaching Café: Journeys into Experiential Learning
May 3
10 am -12:30 pm (

Doors open at 9:30; lunch from 12:30 to 1:30 pm)

Multi-purpose Room, UMSU University Centre
This year's Teaching Café features a panel of faculty members and instructors from Statistics, Indigenous Studies, Architecture and Kinesiology and Recreation Management. The panel will explore the speakers' unique journeys into experiential learning across their diverse teaching careers.
In addition to the panel, participants will have the opportunity to engage in small group discussions with panelists and connect with other participants over lunch.
Register for the Teaching Café here (80 spaces available)
Experiential Learning Institute: Beyond Learning by Doing
June 8
9 am -4 pm
Fort Garry Campus
There is much more to experiential learning than extracting knowledge from experience—from developing an experiential mindset, to acquiring new competencies and a reflective habit.
In this 1-day institute, participants will explore the pedagogy of experiential learning as a holistic approach to teaching that emphasizes the process of learning over its outcomes. Facilitating these holistic experiences for our students requires that we think about experiential learning "beyond learning by doing"–from how to prepare students to learn experientially, to incorporating competency development into the design of experiential learning activities.
Along with these learning opportunities, the institute offers a space for experiential learning practitioners to come together to exchange ideas, find support and build community around their shared passion for teaching experientially.
To participate in the Experiential Learning Institute, get in touch with the Office of Experiential Learning at the Centre for the Advancement of Teaching and Learning or by visiting their website or emailing gerardo [dot] villagran [at] umanitoba [dot] ca.