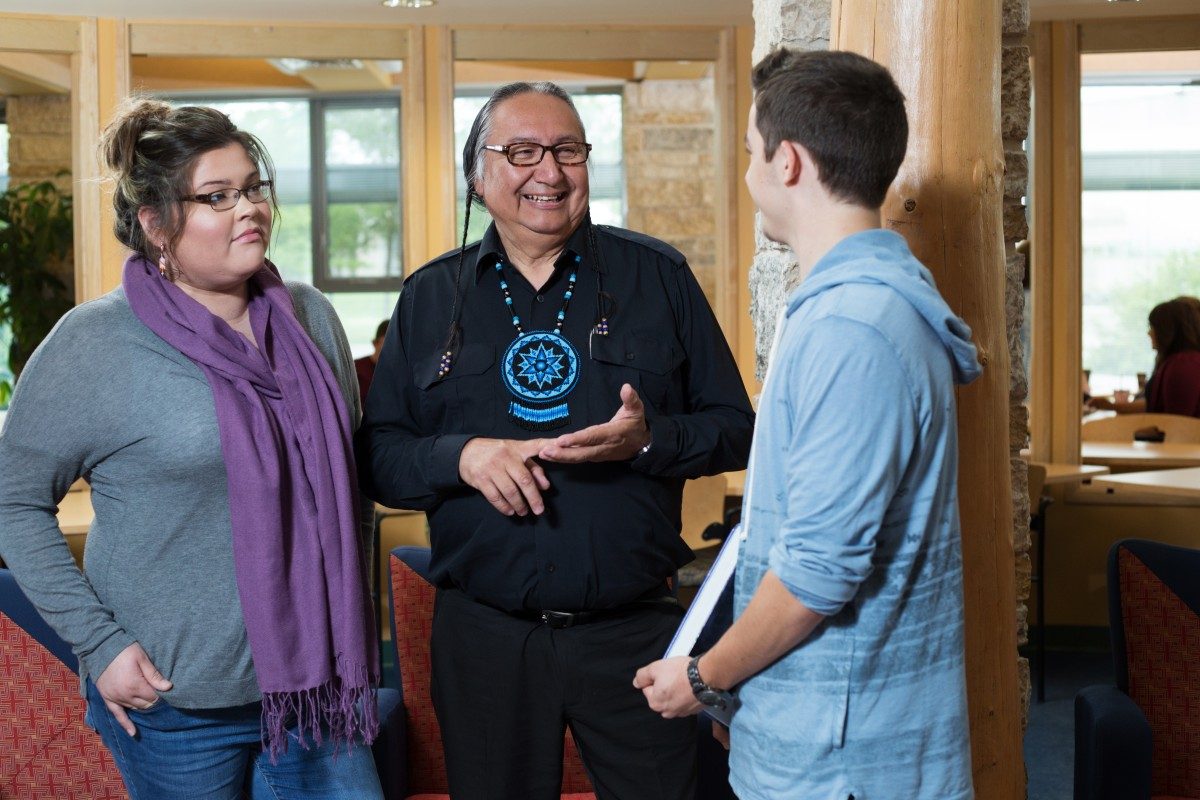 University of Manitoba receives the 2017 Canada's Best Diversity Employers award
Recognition for leadership in creating an inclusive workplace
March 28, 2017 —
The University of Manitoba has received the 2017 Canada's Best Diversity Employers award, which recognizes employers across Canada that have exceptional workplace diversity and inclusiveness programs.
This is the first time the university has received the award in addition to its Manitoba's Top Employers Award, which it received for 2017 for the fifth consecutive year. Canada's Best Diversity Employers award winners are featured in an annual magazine supplement distributed with the Globe and Mail.
"We are extremely proud to receive this award," says President David Barnard. "I want to acknowledge and thank all members of the university because promoting and championing diversity and inclusion requires continuous engagement from us all."
The award recognizes diversity initiatives that promote the inclusion of women, Indigenous peoples, persons with disabilities, gender and sexual minorities and racialized communities.
"As an Indigenous woman working in a senior role at the National Centre for Truth and Reconciliation and within the greater University, I am able to provide an Indigenous perspective and broaden conversations that are taking place," says Stephanie Scott, director of operations, National Centre for Truth and Reconciliation (NCTR). "I am thrilled to be part of the University of Manitoba community."
In addition to highlighting the NCTR, the U of M features other initiatives, such as the Indigenous Initiatives Fund, which supports Indigenous projects across campus, for example, the human resources' campus-wide Indigenous recruitment, selection and retention strategy.
The U of M also established a diversity and inclusion working group, an Accessibility for Manitobans Act Steering Committee and a 'Champions for Mental Health' working group. Another university committee is UM Queer, which includes lesbian, gay, bisexual, trans, two-spirted and queer (LGBT2SQ) students, faculty and staff.
"All of these initiatives help increase student, staff, faculty and leadership diversity that reflects our society," adds Barnard.
"This award speaks directly to our goal in the U of M strategic plan, Taking Our Place, to increase diversity and inclusion, and ultimately, to be an outstanding work and learning environment and an employer of choice for faculty and staff."
To read about University of Manitoba's award, see The Globe and Mail's magazine supplement, "Canada's Best Diversity Employers (2017): Winners from our 10th annual editorial competition.
If you have questions about the award, contact Valerie Williams, diversity and inclusion facilitator, learning and organizational development, human resources, 204-474-8371, Valerie [dot] williams [at] umanitoba [dot] ca