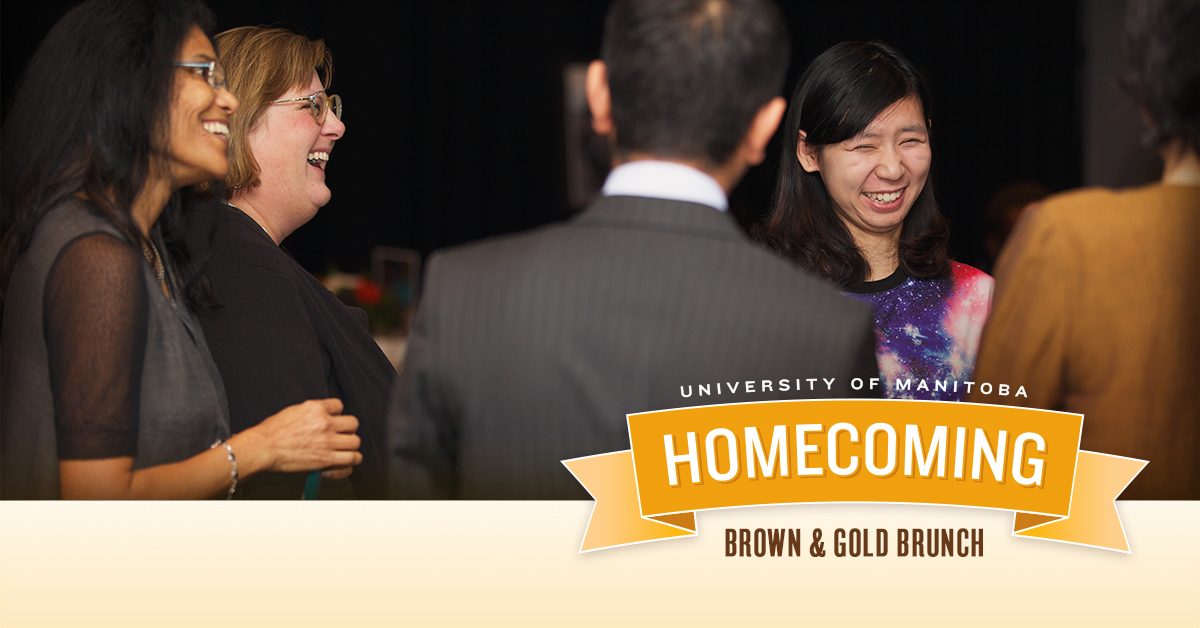 University to host first ever Brown and Gold Brunch
Reconnect and reminisce with friends old and new at Homecoming
September 13, 2017 —
A weekend brunch is one of the most social meals — a casual gathering that gives friends and family a chance to catch up and reconnect.
That's precisely the intent of the first ever Homecoming Brown and Gold Brunch, taking place this Sunday, September 17th. It's a time to share memories and make new ones – over a delectable meal all while listening to musical performances and inspiring stories from U of M students and alumni.
Homecoming is a chance for our alumni to revisit those times that brought them together and reminisce with friends about their time at the U of M. At the Brown and Gold Brunch they will also have the opportunity to connect with current students and hear their first-hand take on the exciting developments taking place on campus.
The Autonomous Agents Laboratory will be on hand as well, showcasing their award-winning robots. The teams of undergraduate and grad students are fresh off of a very successful trip from the FIRA HuroCup robotics competition in Kaohsiung, Taiwan where they won two gold and one silver medal and finished fourth overall. Demonstrations of their two humanoid robots will include archery, weightlifting, long jump and basketball.
We hope you will join us.
Date: Sunday, September 17
Time: Doors open at 11:00 | Brunch served from 11:30 to 1:30
Location: Multipurpose Room | UMSU University Centre
Tickets: $30 and can be purchased online