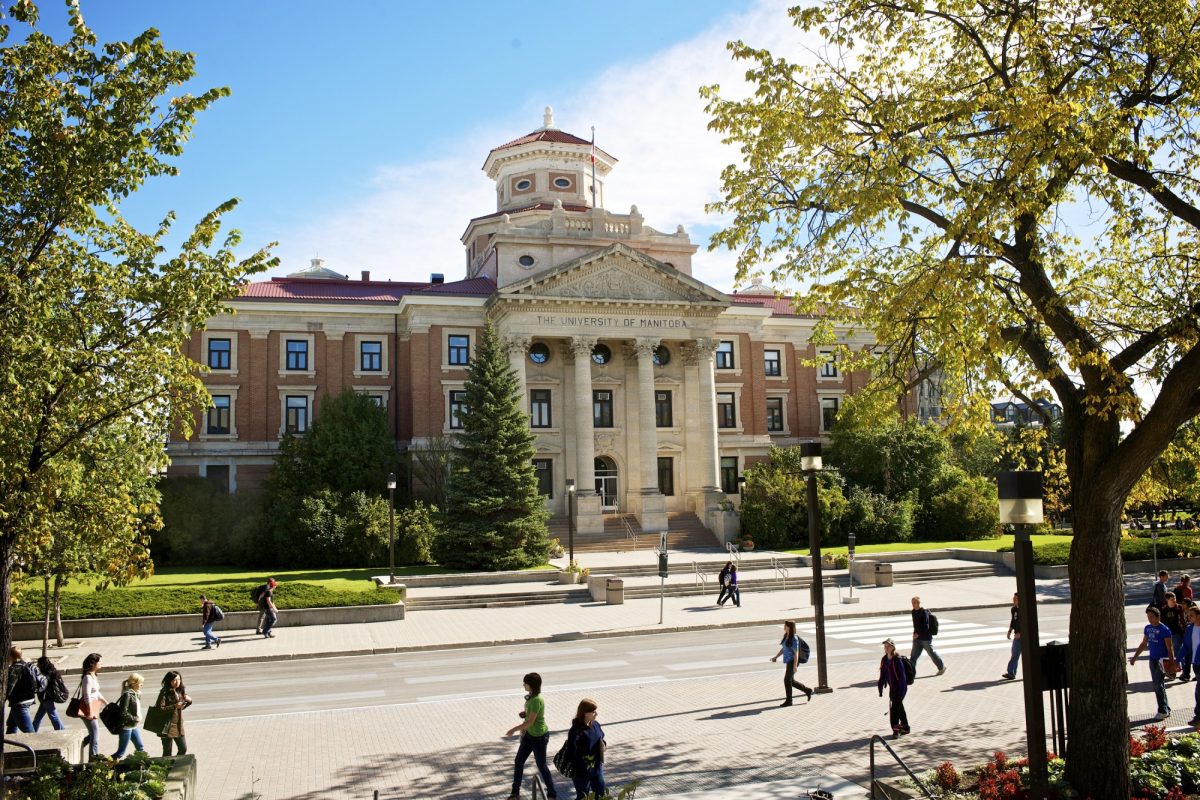 University bestows honours on outstanding faculty, staff and community members
Awards and honours to be presented at 2022 Spring Convocation ceremonies
June 4, 2022 —
Each year, the University of Manitoba recognizes and celebrates outstanding faculty, staff and community members with special honours and awards. The following winners will be recognized at 2022 Spring Convocation ceremonies for their positive impact on the UM community.
DISTINGUISHED SERVICE AWARD
The highest honour bestowed upon an individual by the Board of Governors on the basis of distinguished contributions to Manitoba.
June Marion James, O.M.
B.Sc., B.Sc.(Med.), MD(Man.)
Honoured Friday, May 19 at 10:00 AM
The first woman of colour to be admitted to what was then called the UM's Faculty of Medicine, Dr. James was an innovator in the areas of asthma and allergy. Within the Max Rady College of Medicine, James distinguished herself as a demonstrator, clinical instructor and professor.
A major achievement was her work to establish Manitoba's first Family Asthma Program, which helped reduce the number of hospital admissions for children with asthma and increase the number of asthmatic children playing sports. She was also a founding member of the Manitoba Allergy Society.
In 2003, James broke new ground when she took on the role of president of the College of Physicians and Surgeons of Manitoba, becoming the first Black president of a provincial medical college in Canada.
James considers her role in the development of the Harambee Housing Co-Operative, a 54-unit affordable housing complex, one of her greatest achievements. As a human rights advocate and defender, James developed and presented briefs before various provincial bodies on several issues, including affirmative action, racism in schools and gender equality.
DISTINGUISHED PROFESSOR AWARDS
The title, Distinguished Professor, is conferred by the University of Manitoba on academic staff members who have demonstrated outstanding distinction in research, scholarship, creative endeavours, professional service and teaching.
Roberta L. Woodgate
BN, MN, PhD(Man.)
Honoured Thursday, June 9 AT 3:00 PM
Dr. Woodgate has been a leader in the field of child and family engagement in research for almost twenty years and is world-renowned for her research on children's experiences of health, illness, and disability. Her work has resulted in improved health and social service delivery for children and families including in the care of Indigenous children with disabilities, enhanced engagement of child and families in health research, increased understanding of youth's experiences of mental illness and stigma, and the advancement of psychosocial pediatric oncology services.
An empathetic teacher and innovative researcher, Woodgate became a trendsetter for her recognition of the importance of involving children and families in health research and her use of arts-based research and knowledge translation approaches to advance our understanding of what it is like to be a child living with a physical or mental illness; the impact on families; and how to advance the quality of life for these children.
Thomas Francis Leonard Hack
B.Comm.(Sask.), B.Sc.(Hons.)(Calg.), MA, PhD(Man.)
Honoured Thursday, June 9 at 3:00 PM
Dr. Hack has been making significant contributions to the field of psychosocial oncology research and teaching for over two decades. A world-renowned researcher and expert in psychosocial and patient-centered oncology, he conducted the largest research trials worldwide examining the utility and effectiveness of providing cancer patients with audio recordings of pivotal medical consultations, and his research resulted in the implementation of consultation recording as acceptable, routine practice at cancer centres around the globe.
Hack has held numerous national and international research posts over the course of his career, and he is currently co-leading a national study to develop a compassionate care training program for health professionals, having recently created the world's first empirically validated patient-reported experience measure of compassionate care in patients with life-limiting health conditions.
Today Hack contributes significantly to UM and to professional societies worldwide by holding many leadership positions, including professor in the College of Nursing in the Rady Faculty of Health Sciences at the University of Manitoba, director of Psychosocial Oncology and Cancer Nursing Research at St. Boniface Research Centre, senior scientist at CancerCare Manitoba, and current president of the International Psycho-Oncology Society.
Sandra Kouritzin
BA, MA, PhD(Br.Col.)
Honoured Friday, June 10 at 9:30 AM
For over twenty years, Dr. Kouritzin has been a driving force within her discipline at the University of Manitoba. An outstanding scholar in the field of applied linguistics, specifically educational research and additional language teaching and learning, her work is infused with a strong sense of purpose, advocacy and social justice, and her groundbreaking research has initiated new fields of study, like the study of first language loss.
A beloved teacher and exceptional leader in both the undergraduate and graduate programs in the Faculty of Education, Kouritzin has dedicated her teaching career to the education of teachers in Teaching English as a Second Language (TESL), to qualitative research methodologies and to post-secondary education studies.
She is a prolific writer with over 50 peer-reviewed publications and has attracted over 2 million dollars in research funds to the University of Manitoba. Working in capacities as president of TESL Canada and editor of TESL Canada Journal, she has had a significant impact on the availability of quality Canadian research in second language education nationally and internationally.
PETER D. CURRY CHANCELLOR'S AWARD
Given annually to an individual who has made outstanding contributions to the development and/or governance of the University.
Sandra Secter
Honoured Wednesday, June 8 at 3:00 PM
For over two decades, Sandra Secter has been an ambassador and advocate of the University of Manitoba and the Jewish community in Winnipeg. A respected community volunteer and philanthropist with an affinity for encouraging and inspiring others, she has made numerous exemplary contributions to the UM community.
In the twenty years that her husband Harvey served as dean of the Faculty of Law and then chancellor, Secter was UM's most fervent supporter. She volunteered her time at countless university events, was always there to lend an ear, and acted as ambassador to alumni and donors. She hosted dinners at her home for faculty, staff, volunteers, and other community members. In all that time, she rarely missed a convocation ceremony, proudly celebrating each new class of graduates.
A champion of UM's Front and Centre fundraising campaign, Secter was key in establishing the Harvey and Sandra Secter Master of Human Rights Fellowships. She was dedicated to serving UM alongside her husband and brought her full value at every opportunity.
OLIVE BEATRICE STANTON AWARD FOR EXCELLENCE IN TEACHING
An award recognizes an outstanding UM educator who has demonstrated continuing teaching excellence and has made contributions to advancing teaching and learning at UM.
Cameron Hauseman
BFA(York), B.Ed., M.Ed.(Nipissing), PhD(Tor.)
Honoured Friday, June 10 at 9:30 AM
A passionate educator who has brought an inspiring mix of energy, creativity and innovation to his courses and other teaching responsibilities, Dr. Cameron Hauseman has been a valued member of the Faculty of Education at the University of Manitoba since 2018.
A respected instructional leader within his department, he has shared his expertise with the university community by supporting colleagues' efforts to improve their teaching, mentoring a sessional instructor, and providing guidance to colleagues navigating the transition to remote learning due to the COVID-19 pandemic.
Hauseman's teaching philosophy encourages reflective practice and allows students opportunities for self-directed learning. He designs his courses around adult- learning principles, prioritizing research-informed approaches, implementing formative assessments, and providing all students with detailed and meaningful feedback. His research and publications inform his pedagogical practices, bringing breadth and depth to his courses.
For more information on the University of Manitoba's upcoming Spring Convocation ceremonies, awards and schedule, visit umanitoba.ca/convocation.